Willow Smith Shows Off Toned Muscles during Outdoor Exercise Routine
"Red Table Talk" co-host and singer Willow Smith displayed impressive strength in a new video, leaving thousands of fans in awe. Check out the young star's toned physique below.
Willow Smith, the youngest daughter of celebrity power couple Will Smith and Jada Pinkett-Smith, has long been admired for her warm personality and remarkable talent. 
Willow can dance, act, sing, and rap, in addition to sharing the spotlight with her mom on the "Red Table Talk" show. On how she manages to accomplish so many things simultaneously, she recently revealed her secret on Instagram.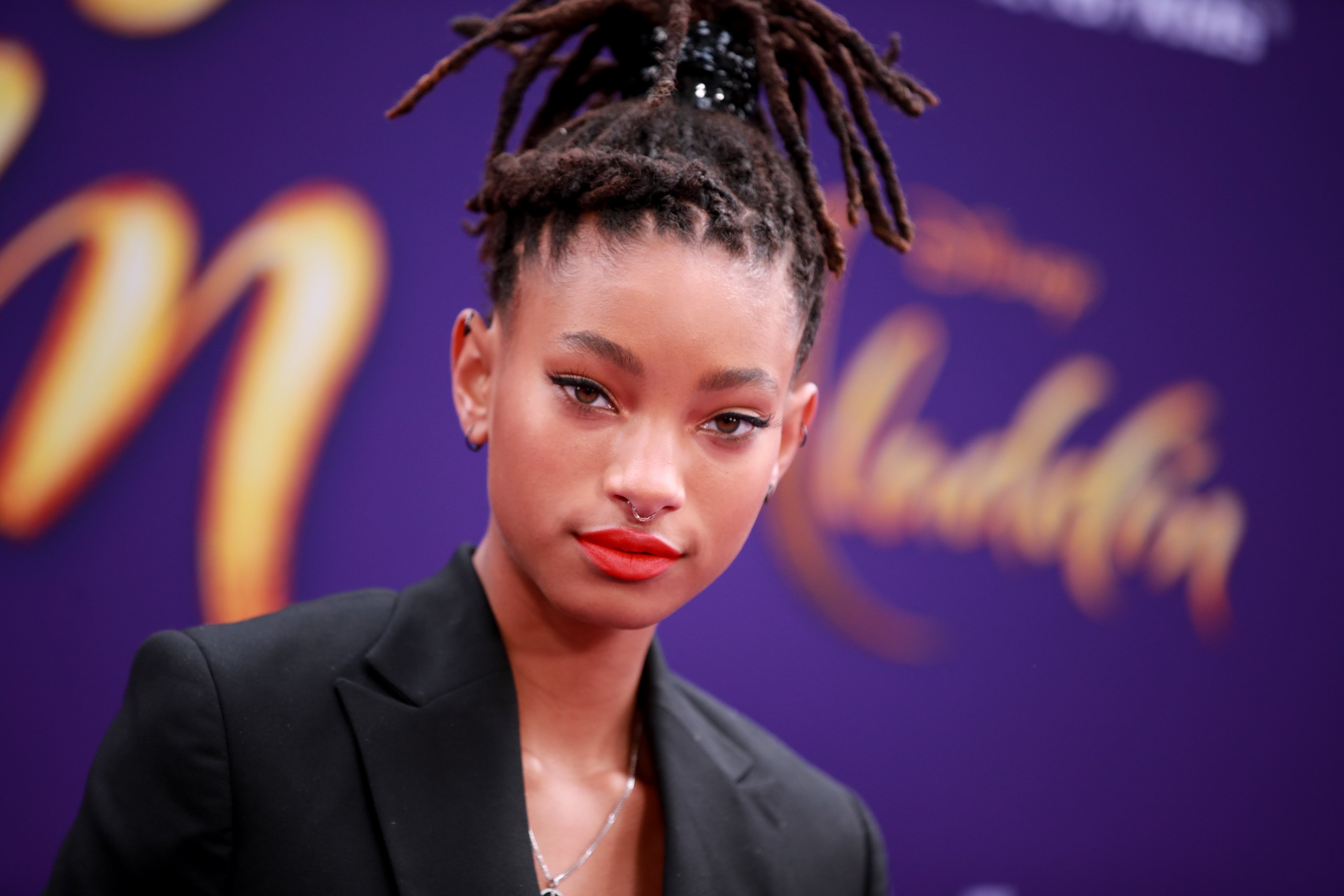 The 20-year multi-hyphenate star showed fans a stunning clip of herself working out on a wide space overlooking a large field. She donned a pair of matching black sweatpants and a crop top. Willow captioned her post:
"It's been a while <❤️> tried to hit that push up at the end but my triceps weren't having it [sic]. 🤣"
Unbothered by the sun's heat, Willow performed a routine involving two blue blocks between her. She squatted for a short while, pushed her weight upwards with her arms, and extended her legs forward.
Willow's arms looked toned and lean. The "Whip My Hair" hitmaker switched to another form wherein she pulled her legs backward as her shaved head landed an inch off the floor. 
The social media star pulled off a push-up pose, bending her upper body and raising her head upwards. "The strength!" an impressed fan commented on the video, which has amassed 1.3 million likes. 
More fans were stunned by her routine and left flattering remarks pointing out her beauty and strength. A follower added, "I love this, balance and strength of the mind, body and soul matters [sic]."
This isn't the first time Willow amazed fans with her lean and fit figure. Last year, the yoga-loving actress shared a workout mirror selfie and flaunted her sculpted abs while at a gym. 
Willow seems to be against the concept of monogamy, adding that an exclusive union between two people would only result in divorce and infidelity.
Maintaining a healthy lifestyle has been important for Willow. She has taken an interest in fitness, considering that her parents and brother, Jaden, have also taken up the activity.
Apart from being a fitness enthusiast, Willow is one fearless young woman. She has been vocal about the importance of being authentic, taking mental health seriously, and using her voice for the Black community.
Willow is well-known for defying society's expectations. She previously shaved her hair off on stage during a live "Whip My Hair" performance in 2010 and repeated the same act in an art exhibit in 2020.
She also set tongues wagging after revealing she is polyamorous during a past episode of "Red Table Talk" with Jada and grandmother Adrienne Banfield Norris. She said it gives her the freedom to have a relationship that works for her.
Willow seems to be against the concept of monogamy, adding that an exclusive union between two people would only result in divorce and infidelity. Divorce and infidelity happened between her parents.
Will and ex-wife Sheree Zampino divorced in 1992, ending their four-year marriage. Meanwhile, Jada reportedly admitted to having an affair with August Alsina. Despite the controversy, Will and Jada's relationship has remained strong.