Nurse Says Teen Died from COVID-19 Because Parents Refused to Put Her on a Ventilator
A nurse recently outlined a heartbreaking experience in which a teen passed away because her parents allegedly prohibited intubation. The nurse's post quickly went viral and garnered differing opinions online. 
A 14-year-old patient lost her life to COVID-19 after her parents, who have been labeled, anti-vaxxers, prevented her from receiving life-saving ventilation. 
The nurse was outraged and expressed that she had seen multiple lives lost unnecessarily. The teen was purportedly looking forward to commencing her high school studies. The nurse added that she wanted to become a veterinarian.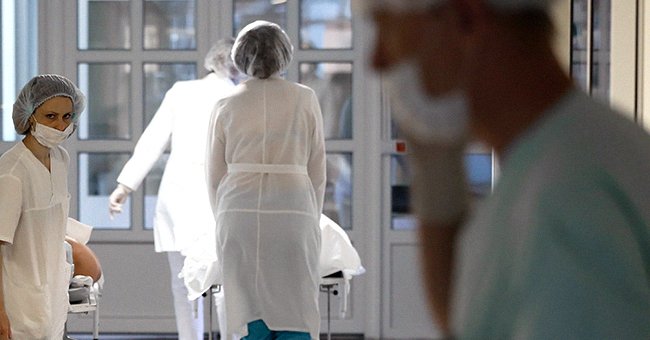 THE DEATHS WERE PREVENTABLE 
The nurse who goes by the name Jessica on Twitter works for an intensive care unit. She detailed the factors that led four patients to die during a single shift. In her opinion, all of the deaths were preventable.
Jessica explained that vaccination could have resulted in milder symptoms. Her account of the "beautiful 14-year-old girl" who lost her life was an effort to dispel "anti-vaccine lies" that are being spread.
Tonight I helplessly held the hand of and stroked the hair of a beautiful 14 year old girl as she exited this world. She was looking forward to starting high school and eventually becoming a veterinarian. It was so senseless! I truly believe she could have been saved if her

— Jessica M. MSN, FNP-C (@Jessicam6946) August 14, 2021
THE YOUNG GIRL WAS ROBBED 
Jessica stated that her patient's senseless death could have been avoided if her parents allowed them to place a tube down her throat. This would have assisted her breathing. 
The nurse shared that she believed the young girl was robbed of her future dreams. She also stated that a free vaccination could have changed the outcome of her COVID-19 diagnosis entirely. 
parents had not forbidden us from intubating her. A free vaccination would have prevented it all! This little girl was robbed of her whole life and of fulfilling all of her dreams. She had been with us 9 days and was able to communicate well until taking a turn for the worse

— Jessica M. MSN, FNP-C (@Jessicam6946) August 14, 2021
ONLINE RESPONSE
According to the nurse, the teen fought the coronavirus in the intensive care unit for nine days before she lost the battle. The Twitter thread continued by outlining similar cases.
Netizens were quick to respond to the post, with some sharing their own experiences and sad losses. With thousands of reshares and likes, many users agreed with her sentiments, but there were also hesitant and fearful people.
I overheard someone telling a roomful of people how the ventilator blows up the patients lungs and that's what kills them, not the COVID. 🤦🏻‍♀️

— AhYa (@AhyayaA) August 14, 2021
PEOPLE ARE HESITANT 
One person wrote: This story is heartbreaking, but I'm seeking advice too. I don't want the school vaxing my child. Makes me feel uncomfortable as a parent ... She is already scared." 
Despite this, there were also scores of people who agreed with the nurse. Many urged fellow online community members to get vaccinated. One commenter said: "Please get vaccinated!!!" 
I hear you sister. I'm so sick of saying "I'm sorry, or may their memory be a blessing." We JUST buried my best friends husband this morning. He wouldn't get vax'd. She got hers & is recovering slowly, & now their son has it!! I've done this 33 yrs. Not sure there will be a 34th.

— DJ, RN 😷💉 (@DJRN0255) August 18, 2021
PARENTS SHOULD BE HELD ACCOUNTABLE 
Netizens condemned the girl's parents, and many stated that they should be held accountable for their daughter's death. Others expressed similar emotions as the nurse.
Someone stated: "I can't take this. I'm crying so hard. Children are innocent." Another user added that they don't understand how parents would not do everything possible to save their children's lives.
While I understand the sentiment behind this post, there is potentially enough information here to identify the family. This seems unethical. Also there have been other physicians on here that have said you can't just be forbidden from intubating if there is a medical need.

— Saj (@NewsatHoff) August 15, 2021
OPINIONS ON VACCINATION 
The nurse's post was a clear indication that she believed coronavirus vaccines were more beneficial than harmful because, in many cases, they prevent death. 
However, a look through the post's reactions shows that not everyone agrees, and many unvaccinated people are still on the fence when it comes to taking the jab or not. 
ⓘ We at AmoMama do our best to give you the most updated news regarding the COVID-19 pandemic, but the situation is constantly changing. We encourage readers to refer to the online updates from CDС, WHO, or Local Health Departments to stay updated. Take care!