Martin Lawrence's Blonde Ex-wife Pat Smith Looks Unforgettable in Green Top That Shows Her Collarbones in New Pic
Martin Lawrence's first wife, Pat Smith, is every bit an impressive fashionista. See how she stuns in a green top, looking unforgettable while showing off her unique eyeball color, collarbones, and blonde hair in a store.
Martin Lawrence and Pat Smith were married for two years. The duo shares a daughter and has a wonderful friendship. After their divorce, they continued to advance their careers and have made a name for themselves in their respective careers.
Businesswoman and author Pat Smith is living her best days and loves to share her experiences online. Recently, Smith gifted fans a pack of cuteness overdose enshrined in a selfie.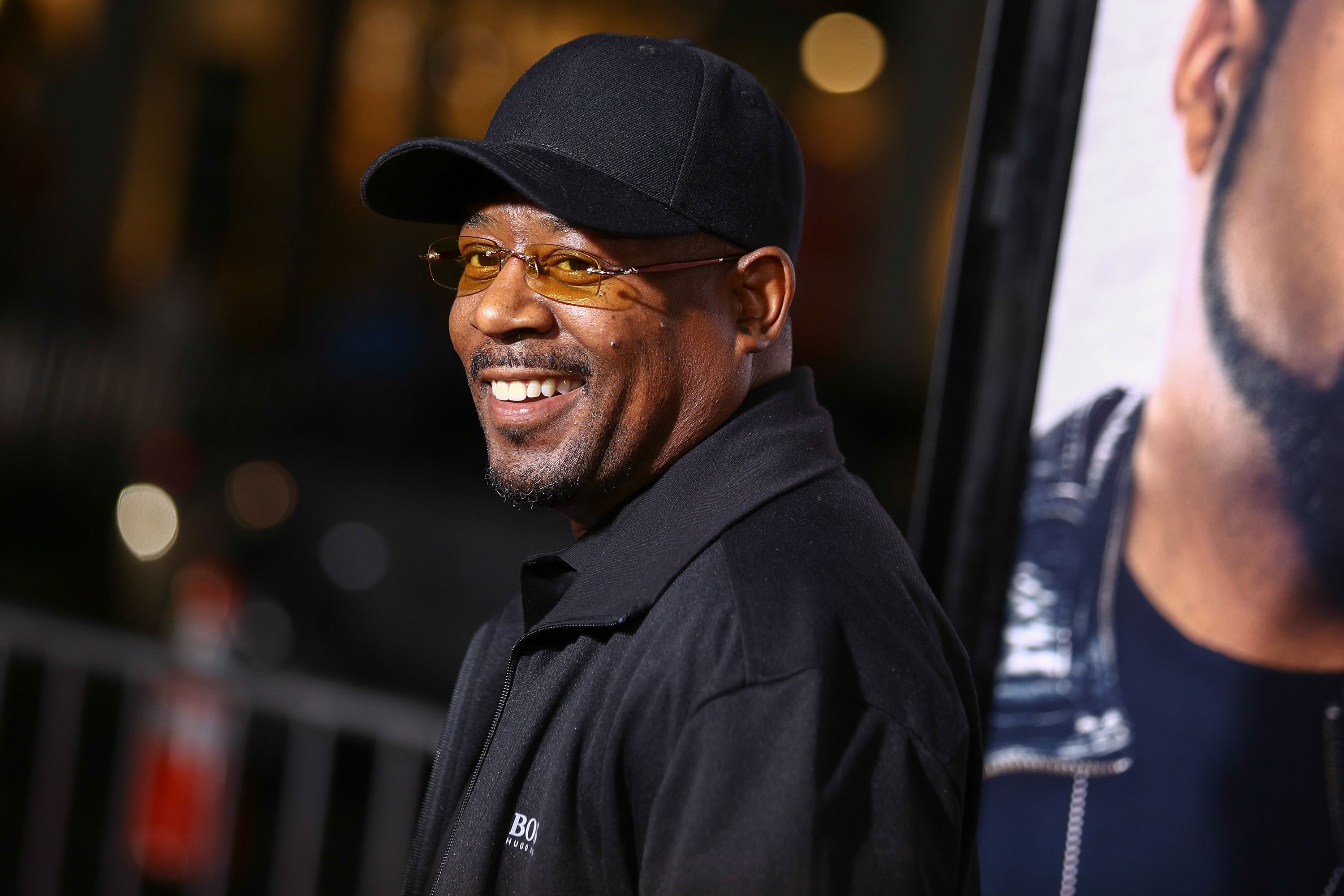 She looked breathtakingly gorgeous in her silk green top with a V-neckline, a nude wide brim hat that crowned her blonde hair, gold earring hoops, and a stylish necklace.
Lawrence's ex-wife appeared unforgettable in the picture in her semi-glam makeup, green eyeballs, artificial eyelashes, glossy lips, and her butter-milk, bright-toned skin.
Behind her were jars and cans of different products. It was hard to determine the contents, but fans could tell that Smith took a store trip. The message that followed read:
"Self care is giving the world the best of you instead of what's left of you!" #wednesdaywisdom."
WHO IS PAT SMITH?
Pat Smith, born Patricia Southall, is an entrepreneur, actress, and producer who married Lawrence in 1995. The pair had a baby girl named Jasmine that same year. Unfortunately, their marriage ended two years later. 
After the divorce in 1997, the former exes retained joint custody of their child and have been co-parenting amicably since. Three years later, Smith married veteran football player Emmitt Smith. The couple lasted for two decades before announcing their decision to separate.
Jasmine Page was the first to introduce her dad into fatherhood.
FATHERHOOD JOURNEY, STORY SO FAR...
Lawrence is a comedian and actor who effortlessly puts a smile on the face of his fans. But he is also an engaging, hands-on parent. The entertainer is a girl dad; he shares his three daughters with two different women.
The girls all share a bond with each other and with their dad. The celebrity father also takes his babies out on dates. Sometimes they even accompany him to red carpet events.
This four-man gang always brings on their A-game when attending star-studded events. Last year, the ladies dressed glamorously and accompanied their dad to the "Bad Boys 3" Los Angeles premiere.
Even though they may enjoy some celebrity kids' privileges, the father of three explained that he intentionally teaches them the correct values.
THE LAWRENCE GIRLS
Jasmine Page was the first to introduce her dad into fatherhood. A few years later, her sisters Iyana and Amara joined the family. The two younger girls are sisters from the same mother; their father married their mom, Shamicka Gibbs, in 2010. 
The oldest Lawrence, is an excellent student, a graduate of Duke University, with good grades, an interest in acting, and a huge Instagram followership.
Her sister, Amara Trinity, loves to sing, hopes to become a notable talent, and is an outstanding student. Her parents proudly celebrate her online.
The middle child, Iyanna Faith, is the quiet one. However, she also has a high IQ like her sister— she is interested in spoken words but chooses to maintain a low profile online.