Diana Ross' Daughters Tracee & 'Big Sister' Rhonda Hug in a Photo, Showing Strong Resemblances to Mom
Iconic singer Diana Ross' daughters Rhonda and Tracee Ellis Ross showed off the close bond between them in a new picture the latter shared on Instagram. 
American singer and songwriter Diana Ross is one of the most iconic female singers of all time and has so many hits and awards to prove this. She is also highly regarded in the music industry today for her achievements. 
Diana has been married twice in her lifetime and is a proud mother of five children. She became a mother for the first time in August 1971 when she welcomed her daughter Rhonda Ross, who she shares with then-Motown CEO Berry Gordy.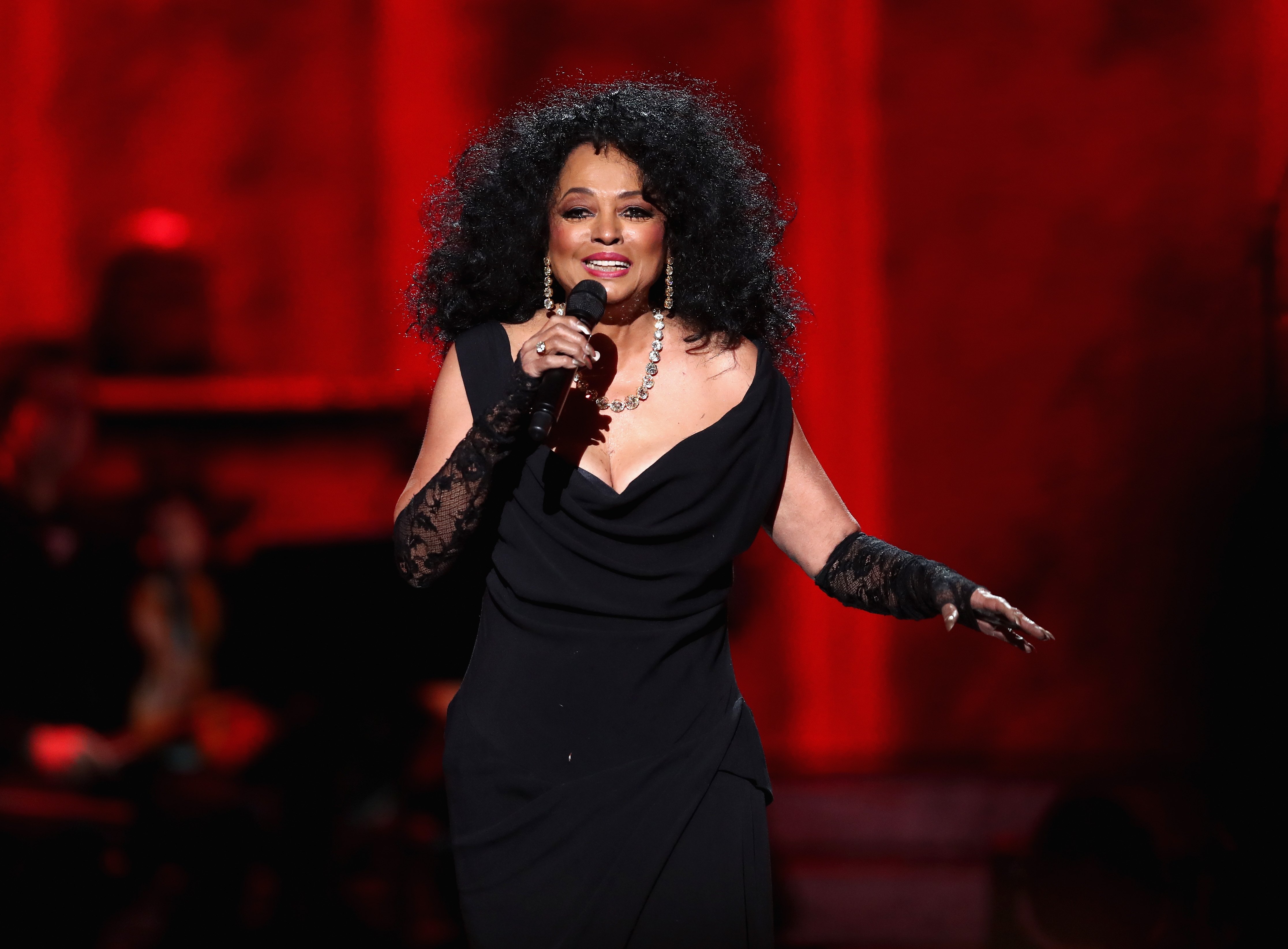 Diana and Gordy dated for several years, but their relationship did not end in marriage. She married music executive Robert Ellis Silberstein in January 1971, two months into her pregnancy with Rhonda. 
Silberstein raised Rhonda as his own daughter and had two daughters, Tracee Ellis Ross and Chudney Ross, with Diana before their divorce in 1977. 
Diana married Arne Naess Jr., a Norwegian shipping magnate, in 1986. They had two sons, Ross Naess and Evan Ross, but split in 2000. 
Despite being from different fathers, Diana's kids have a close bond with each other and have displayed this several times on social media and their public appearances.
Tracee, famous for her starring role in the television series "Black-ish," recently shared a picture on her Instagram Story showing off the close bond between her and her older sister, Rhonda. 
She shared a picture showing them hugging each other while spending time at the beach. In the snapshot, Tracee was clad in a red print T-shirt and wore a raffia hat over her head. She also wore a black nose mask, which she pulled down while posing for the snap. 
Meanwhile, Rhonda wore a blue swimsuit and flaunted her natural hair while posing with her younger sister. She smiled happily, revealing her perfect set of teeth. Tracee captioned the post with a "Big Sister" and heart sign sticker. 
Getting into the studio at 47 to start singing and discovering she actually had a voice that could work was life-changing for her. 
This is not the first time Tracee is celebrating her siblings. In April, she paid tribute to her sisters and brothers to ring in National Siblings Day. 
The actress shared several of her favorite family pictures on her Instagram page, showing her and her siblings at different times in their lives. In the post's caption, she wrote: 
"MY SIBLINGS ~ oh how lucky I am. #nationalsiblingsday."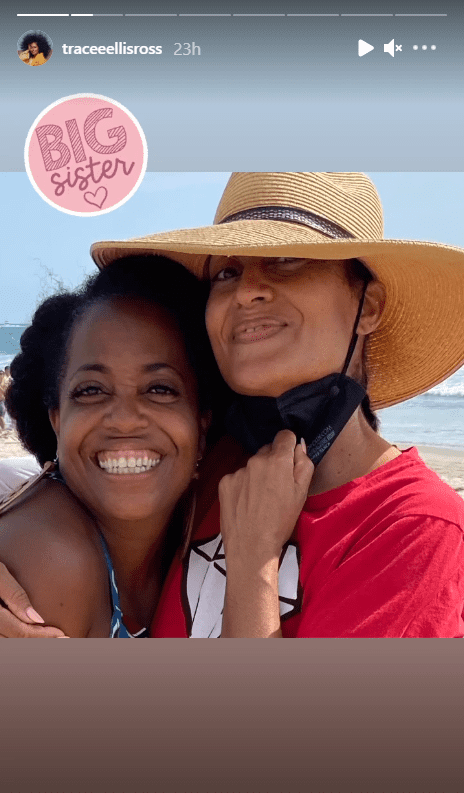 There is no doubt that Diana's children maintain a close relationship with each other because of how she raised them. However, that is not the only thing they have learned from her. 
The legendary singer's kids also took after her amazing voice, which is not surprising. Rhonda, a singer like her mom, showed off her impressive vocal range when she opened for Diana at her Daily's Place Concert in Jacksonville in 2017. 
Unlike Rhonda, Tracee did not follow her mom's footsteps into music but became an actress instead. Tracee has also modeled, given a TED talk, and even appeared in music videos for Drake and Kanye West. She also owns a successful haircare company named Pattern. 
However, she has always been scared about becoming a singer and told Guardian in an interview that she has always wanted to sing since childhood, but she buried the thought because it was too scary a dream. 
Tracee finally sang for the first time when she starred in the movie "The High Note," where she portrayed a superstar singer. She sang six original songs in the film but was disappointed when COVID-19 caused the movie's release to be deferred. 
Despite the setback, she said getting into the studio at 47 to start singing and discovering she actually had a voice that could work was life-changing for her. Diana's unique voice is not the only thing her children inherited from her.
Tracee also took after her mom's love for fashion. She recently recreated an iconic photo and outfit of Diana in a tribute to her. Besides her beauty and elegance, the picture also showed the striking resemblance between Tracee and her famous mom.