Michael Beach AKA Miles from 'Soul Food' Has 8 Kids from 2 Different Women - Meet His Children
"Soul Food" star Michael Beach who acted as Miles in the series, is embracing fatherhood with his eight children from two different women; meet the Beach clan.
Michael Beach never thought that he would be an actor. Instead, he intended to pursue a career in sports, which he did for some time. 
When he decided that it was time to follow a different path, Beach began to pursue a carer in acting, but not without deciding to receive the best lessons from the Julliard School of Drama, NYC.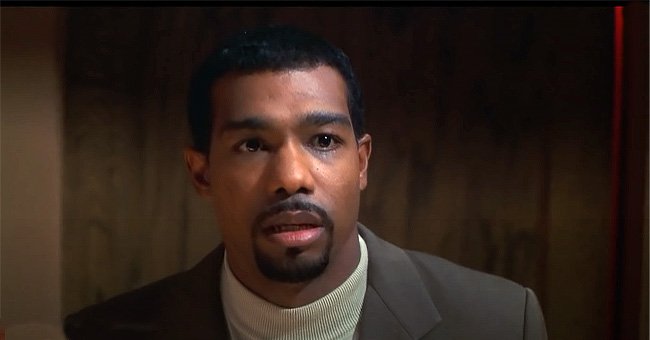 Beach later tested the waters by starring in series like 1997's "Soul Food." He was soon recognized, and it did not take long before he got contracted for Hollywood blockbusters.
While his professional life has experienced tremendous success over the years, the onscreen star also has an exciting private life, including his marriages and kids. 
FATHERHOOD JOURNEY
Beach is a man with adorable family values. Some may wonder how he handles having his wife, ex-wife, and eight kids under one roof, but it is simple, he allows love to lead, and it has been working so far.
Online, the actor proudly shows their reality— the entire bunch frequently hangs out and gets in each other's faces. In a shared Mother's Day snap, the Beaches teamed up in a pose, dressed in casual wear.
The mothers, father, and kids looked impressively happy. Whether or not the clan is in one place, their dad is always proud to celebrate his babies.
Despite having older kids, he does not miss the opportunity to flaunt his love for his three youngest children, Jackson, Nolan, and Davis.
Beach also talks about the perks of parenting his kids. Via a reflection post featuring throwback images of Beach and his first child, the father of eight wrote:
"I've been looking through old pics the last few days and have had many thoughts about my life's journey so far. Some days life feels long and some days not so much."
Like their dad, the kids have nothing but love for each other. The oldest son, Roarke, often shares snaps that show him gushing and bonding with his siblings.
They developed feelings for each other that blossomed into a romantic relationship.
MICHAEL BEACH'S ROMANCE
Beach is a father to eight children, but they are from two different women. He was first married to Tracy Beach, the pair share four kids, and divorce after years of marriage.
Tracy's ex-husband soon found comfort in the arms of a woman called Elisha. The duo met through a mutual friend and soon became friends. 
All they wanted was to have a little fun, considering that they had just ended a relationship at the time. For Beach, he was not ready for a commitment; all he wanted was to look after his four kids and focus on his career.
Somehow, Elisha came to live in the actor's house in New York. They developed feelings for each other that blossomed into a romantic relationship and, finally, a marriage that lasted for nearly two decades, with adorable kids.
The couple runs a brilliantly unique blended household, including their eight kids and Beach's first wife, Tracy, who lives with them, and helps Elisha when necessary.