Martin Lawrence's 3 Beautiful Daughters Prove They Inherited His Face Striking a Pose on Amara's B-Day
Martin Lawrence's daughters are making waves on social media, leaving fans in awe of their beauty. However, their close bond is more interesting, and it was shown in a recent Instagram post.
Martin Lawrence is a talented actor, comedian. He is famous for his roles in movies like "Big Mommas: Like Father, Like Son" and the series "Partners."
Martin made the headlines in 2020 when he featured in the third installment of the action franchise, "Bad Boys For Life." Before then, he had stayed away from major onscreen roles since 2011 and came back with a bang.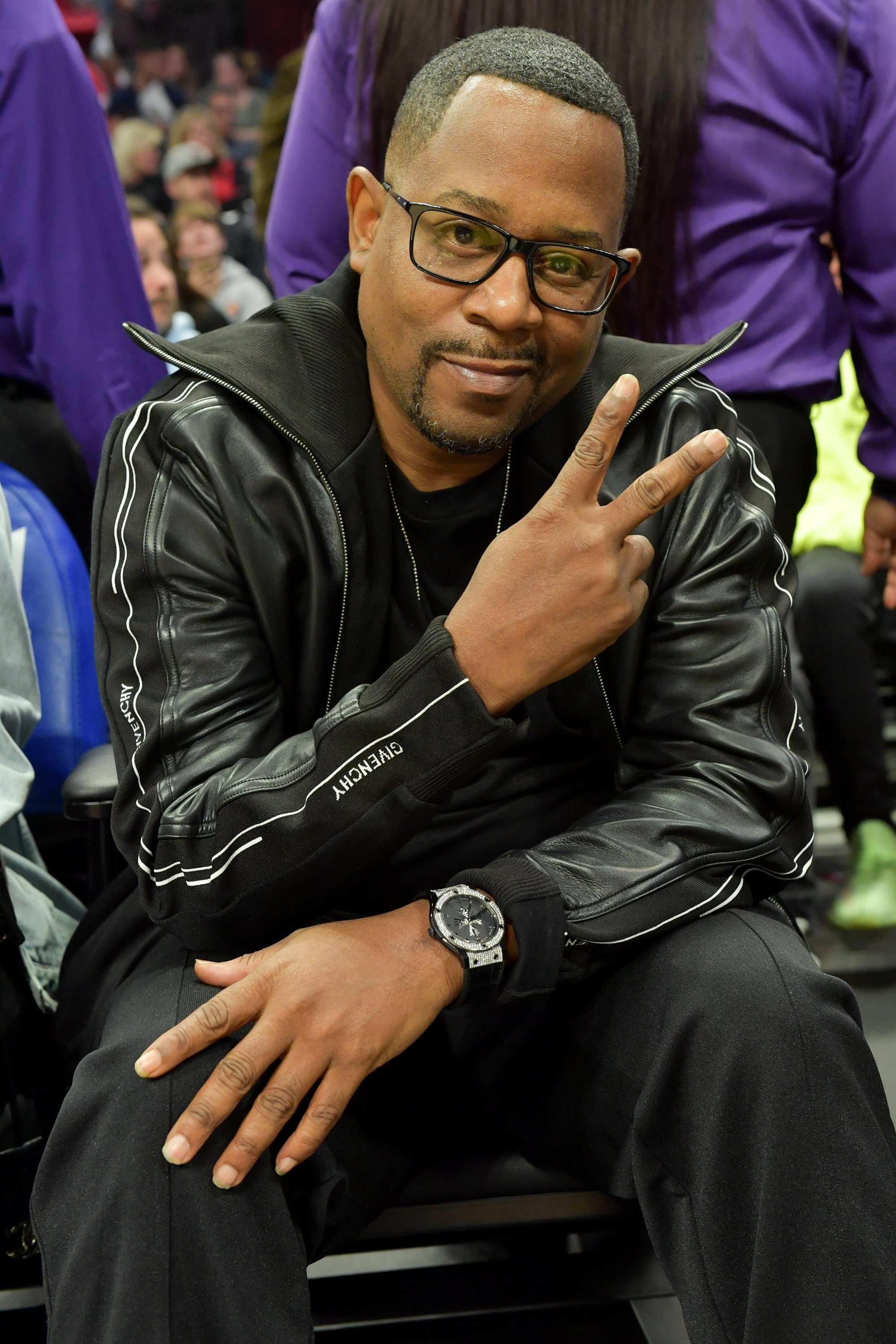 He was spotted on the red carpet alongside his three gorgeous grown-up daughters— Iyanna Faith Lawrence, Jasmin Page Lawrence, and Amara Trinity Lawrence.
Martin and his daughters share an admirable bond, and they celebrate one another on special occasions. Recently, Amara celebrated her 19th birthday, and Jasmin took to her Instagram story to mark the event. 
She shared snapshots, which captured joyful moments from the celebration. In one of the pictures, the three sisters looked all bubbly, posing amongst friends.
The image showed how much fun the girls were having as they all beamed with joy, smiling from ear to ear. Jasmin wished her sister a happy birthday in the caption; she wrote:
"Happy birthday, sis💕. Amara's Groovy 19."
In another post, Martin's daughter's stood side by side with one another, wearing stunning outfits. The trio rocked different hairstyles and donned an array of accessories, including necklaces, earrings, bracelets, and finger rings.
The sisters were in unity as they gave the "bang-bang" sign with their hands together and smiled heartily, showing off the uncanny resemblance they share with their star dad. In the caption, Jasmin addressed herself and her siblings as "Martin's Angels."
Martin is set to walk down the aisle for the third time.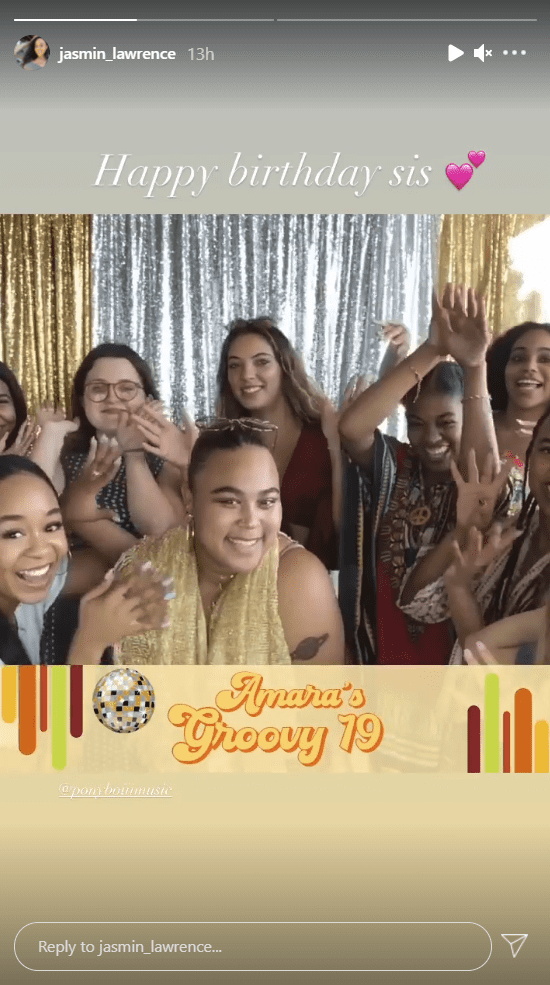 Amara was also celebrated by her mother and Martin's ex-wife, Shamicka Lawrence, via an Instagram post. The proud mother shared pictures of her daughter from lovely moments alongside a tribute.
In the caption, Shamicka noted that she was proud of the woman Amara had become. She described her daughter with superlatives like creative, talented, confident, funny, and beautiful.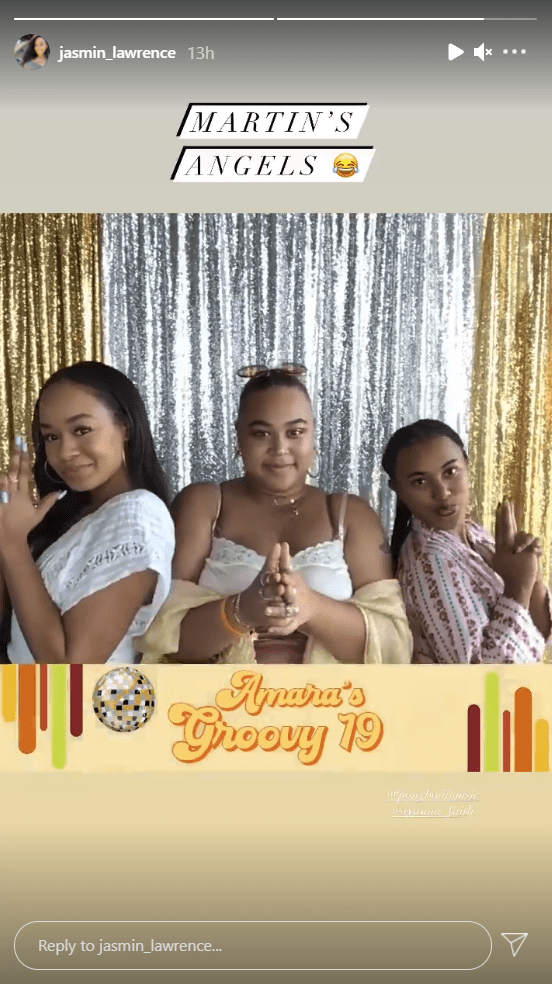 Although Martin fathers Amara and her sisters, the comedian shares them with two women. He welcomed his first child, Jasmin, with his ex-wife Patricia Southall in 1995.
Martin and Southall celebrated Jasmin's arrival a few months after their wedding and stayed married for two years before calling it quits. Three years later, he welcomed his second child, Iyanna, with Shamicka.
In 2002, the "Bad Boys For Life" star and Shamicka became parents again, following the arrival of Amara. The former lovebirds eventually tied the knot in 2010; however, their marriage came to a halt after filing for divorce in 2012.
Martin is set to walk down the aisle for the third time. He got engaged to his girlfriend and nurse practitioner, Roberta Moradfar, on March 31, 2017. Moradfar took to her Instagram page to share the news, showing off her five-carat emerald engagement ring, which was gorgeous.