Shawn Mendes Revealed That the First Months of Lockdown Brought Him and Camila Cabello Closer
Shawn Mendes and Camila Cabello are on top of the world at the moment as they can't get enough of each other. According to Mendes, the first few months of lockdown were responsible for bringing them together.
During an interview with Audacy Check In, the 23-year-old explained that that period of time brought them even closer since they didn't have to focus on work.
Instead of just creating music non-stop, the couple took the opportunity to spend some quality time together, especially while going on long bike rides around Miami.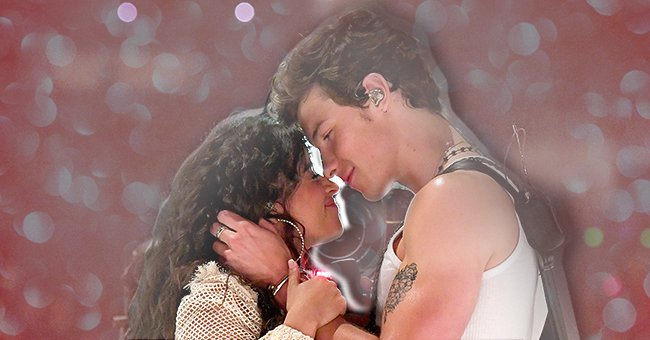 MENTAL PICTURES
His most recent piece, "Summer of Love, a collaboration with fellow singer Tainy, was inspired by those special moments with Cabello and how he doesn't want to forget them. He said:
"Camila and I were so lucky because we were able to just kind of be in a still moment, and it was the first time in the past six years that we've been just able to relax and not work at all."
The singer shared that they were having trouble connecting at the time and that the lockdown brought them together. In the track, Mendes can be heard singing:
"I've been taking mental pictures for when I miss you in the winter, staying up until the sunrise, praying it won't be the last time."
GOING STRONG
In July, the couple celebrated two years together with a romantic vacation and didn't shy away from sharing snaps of the getaway. In one of them, Mendes and Cabello can be seen sharing a piece of watermelon.
The "Señorita" singer stated that they both struggled with body image.
HER ROCK
Recently, Cabello talked about how important it is to have someone like Mendes by her side, describing her boyfriend as "sensitive" and "nurturing," traits that she also sees in herself.
The 24-year-old revealed that their relationship is full of sweetness and tenderness and that they have helped each other overcome several obstacles, including mental health issues.
The "Señorita" singer stated that they both struggled with body image fears and insecurities and used to worry about how the world saw them.
However, they were able to put those thoughts to rest by supporting each other and focusing on their work and the love they feel for one another.