Iggy Azalea Reveals She Has Never Met Tristan Thompson in Tweet Shutting Down Dating Rumors
After Australian rapper Iggy Azalea realized netizens were romantically linking her to NBA star Tristan Thompson, she took to Twitter to vehemently deny the rumors.
Ever since Iggy Azalea made it big in the music industry in the early 2010s, she has been linked to several celebrities. However, she has only officially dated a few. This includes fellow rapper Playboi Carti.  
Azalea is no stranger to shutting down false dating allegations as she did so in 2018 with rapper Tyga and NBA star Jimmy Butler. Now, she's doing the same with another NBA player.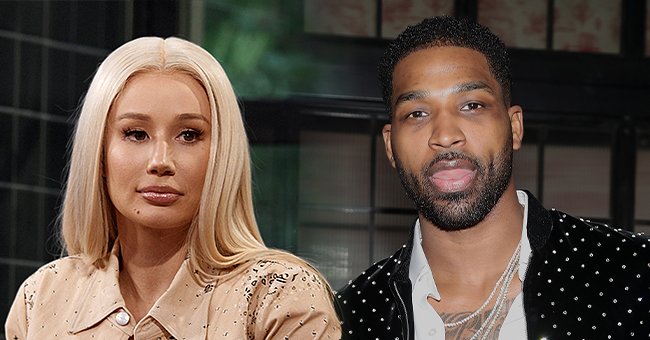 Earlier this month, rumors that the "Fancy" singer supposedly dating Sacramento Kings player Tristan Thompson started circulating online, but she quickly shut them down.
On August 22, Azalea tweeted that "very weird fake news" about her dating a man she had never even met was spreading online.
After another Twitter user mentioned Thompson, she responded they had never even been in the same building. She also remarked that she didn't know Thompson and wrote: 
"Making up baseless lies about people for fun is lame because I'm a real person with my own private life that gets disrupted by [expletive], so I'm actually annoyed."
Very weird fake news making the rounds about me dating a man I've literally never met a DAY in my life…. Like…. 😑
Y'all are really that bored?!?!

— IGGY AZALEA (@IGGYAZALEA) August 22, 2021
A few days before Azalea's posts, Thompson tweeted that gossipers were worse than thieves as they try to steal a person's dignity, credibility, and reputations – things "difficult to restore." It is unclear if he was talking about the dating rumors. 
[Azalea] pointed out that she and Carti would never get back together.
It is important to point out that Thompson has been in an on-and-off relationship with Khloé Kardashian since 2016. While they are no longer together, they remain close to co-parent their three-year-old daughter, True. 
Literally have never even been in the same building as that man.
I DO NOT KNOW THAT PERSON, https://t.co/Yuht7hPehc

— IGGY AZALEA (@IGGYAZALEA) August 22, 2021
In Azalea's case, she has also been in an on-and-off relationship with Playboi Carti for years. They met in 2018 while he was touring, and they supposedly moved in together by the end of that year. 
They welcomed their first child, Onyx Carter, in June 2020. Four months later, Azalea admitted she and Carti had parted ways and that she was raising her son alone.

In December, after she slammed him on social media for his poor behavior as a father, they talked about changing things "for the better" for Onyx's sake. 
Azalea, who recently announced she wouldn't share any more images of her son on social media, pointed out that she and Carti would never get back together.