Starbucks' Baristas Outraged by TikTok Inspired Drink Concoctions
A social media user has taken it upon herself to rate Starbucks' drinks from a barista's perspective as they have made headlines recently because of consumer orders.
TikTok user Kai with the username @chiiapudding, posted a video on the platform acting out how the employees feel about different drink orders.
According to Kai, baristas find making a Frappuccino annoying but expensive, so it makes them money. It is overly sweet, and they have to make 500 of them a day during the summer giving it a 4/10 rating.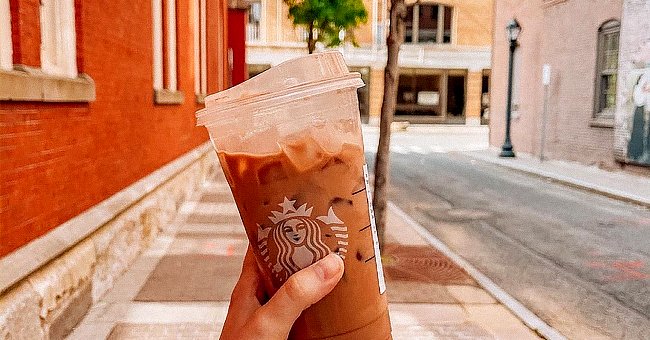 When it comes to the Matcha, they find it disgusting and said it "tastes like sweetened grass." However, it is easy to make, but the matcha powder spreads everywhere and is always clumpy, so it gets a rating of 2/10. The video was captioned:
"Stop ordering complicated TikTok drinks. It confuses us and probably tastes gross anyway."
Meanwhile, another Tik Tok user who happened to be at Starbucks at the time of her order shared a clip ordering a drink, and the barista served it with ice.
The video showed the barista making the drink, and when he served it, the customer said she stated that she did not want ice in her drink.
So, the barista took back the cup, opened it, and started spilling the ice all over the counter. The worker then closed it, served it again, and walked away, saying, "Have a great day." The caption of the video read:
"Tik Tok makes working at Starbucks suck."
In June, a man who claimed to be a former Starbucks barista sparked outrage on TikTok after alleging that he gave customers decaffeinated coffee when they asked for regular.
The app user, who goes by the name @dolltin and has 38,000 followers, responded to another user who claimed she gives "rude customers decaf espresso to start their day."
"It's 100 percent true, @dolltin said in the clip, and added, "I worked at Starbucks for two years; I decafed so many rude people."
In May, a Starbucks barista in Los Angeles got fired for tweeting a customer's "crazy" order that required 13 changes to an original recipe. Josie Morales posted a photo of the customer's very elaborate Venti Caramel Crunch Frappuccino and spoke out about the incident after that.
Morales posted a now-deleted tweet showing the drink a customer named Edward ordered with the caption, "On today's episode of why I want to quit my job."
The post went viral and got Morales into trouble because he violated the company's social media policy, but he said that he has no regrets.
Other baristas have also spoken out about such orders and revealed customers are inspired and try to recreate drinks seen on TikTok videos. A barista complained that Tik Tok is ruining the coffee industry as customers often come in and order "ridiculous" drinks.
Two other things that annoy Starbucks baristas are customers who do not know the difference between drinks and just being plain rude to them.