Shaquille O'Neal Gets Slammed for Wearing 'Them Shoes' Again as He Poses near Lavish Red Car
Shaquille O'Neal has been getting teased on Instagram for wearing a particular pair of shoes too often since he shared pictures that captured him posing with his new ride on his page — he had "them" shoes on again. 
Humans are creatures of habits, and Shaquille O'Neal is a prime specimen of the human species, so it's no surprise that the former basketball player enjoys lumbering around in a particular pair of shoes those close to him now refer to as "them shoes." 
Shaquille took to his Instagram page a day ago to show off a sleek custom new ride that was built from the ground up and equipped with strong speakers, reflecting another hobby of his — jamming to music from loudspeakers.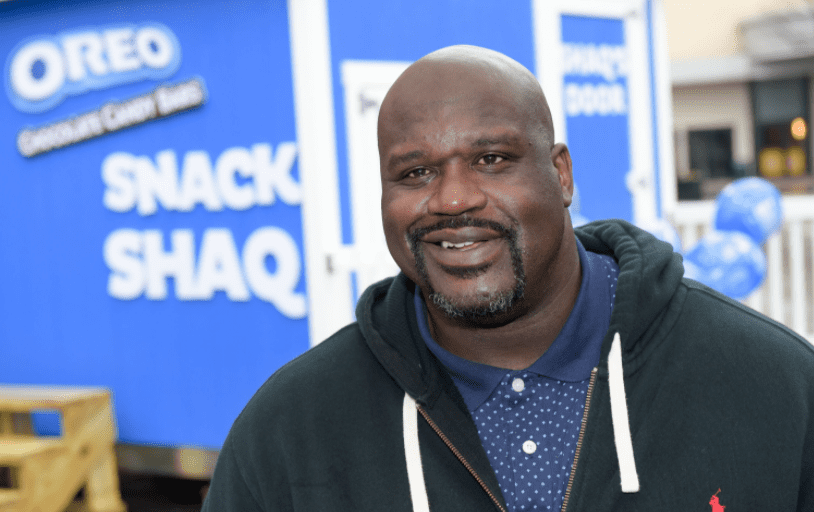 He posted three different shots of himself posing alongside the open-air roadster that came in red color. The pictures captured the three-wheeled motorcycle from different angles, and Shaquille appeared in everyone. 
The first image saw him pose with both his hands raised in the universal peace sign as he stood beside the vehicle while the angle of the shot captured its front view, which looked so sophisticated, it seemed it would transform into an Autobot at any moment. 
The next shot captured Shaquille speaking to someone else while his eyes remained on his new acquisition. The vehicle's black leather seats were showcased in the image, and if that was the last slide in the montage, things would have been fine. 
She teases him to quickly get a new wife so he would stop randomly face-timing her to talk about his day.
The first two images had only captured Shaquille from his waist up, so his shoes had not been seen. The third revealed the pair he was wearing to be simple walking shoes that looked like they had seen better days. 
His fans noticed this too, and so the teasing had begun. One user that must have seen it on him too many times took to the comment section to ask him why he wore "them shoes" again before complimenting the car. 

Another user echoed the same sentiment but demanded that the "big fella" turn over the shoes because "they're done on this side." 
Others chose to ignore the shoes, more focused on the sweet ride he just acquired. There were many compliments and congratulatory messages from fans who couldn't help but admire it.

These days the gentle giant is all about taking life as it comes. He has led a past life as one of the legendary basketball players the game has ever seen, but now he is content to take a seat and enjoy his retirement by doing what he loves and putting smiles on people's faces. 
Some months ago, he showed his romantic side when he decided to help a guy who was trying to purchase a wedding ring by paying for his choice.

A video of him giving the salesman his card went viral shortly after it happened. Speaking about it, he revealed that the young man had been shy and would have had to pay installments, so he helped out. 
The man wanted to refuse, but Shaquille was convinced by telling him he was just trying to make him smile. The hulk of a man had no idea he was being recorded at the time.

When he's not going around playing Santa, Shaquille can be found spending time with family. He is the proud father of six children, three of whom are girls. 
His first child is a woman named Taahirah O'Neal, and he welcomed her while he was with her mother, Arnetta Yarborough. The two dated for four years before they went their separate ways. 

He started dating Shaunie O'Neal in the late 90s, and they tied the knot in 2002. Of his six children, she bore him four, but despite that, they split five years later in 2007. 
The split was an amicable one, and the two have maintained their friendship. In March, she reflected on their relationship, "I think we both support each other," she said in an exclusive People clip.

She revealed how she teases him to quickly get a new wife so he would stop randomly face-timing her to talk about his day. Their lovely relationship has made it easy to co-parent their children. 
2020 was a challenging year for Shaquille as he lost many loved ones, including his sister Ayesha Harrison Jex and his former teammate and friend Kobe Bryant. The deaths took a toll on him and sapped him of his desire to do anything. 
He decided to change that one day, so he adopted an exercise regimen and got on a new diet that helped him slim down. Exercise helped him cope, and it has helped him reach optimal health.