The Sun: Gwen Stefani's Ex Gavin Rossdale, 55, Dating Girl 6 Years Younger Than His Daughter Daisy Lowe
When after more than a decade together, former couple Gwen Stefani and Gavin Rossdale called it quits, they both hoped to find love someday. Well, Rossdale has, and his choice of a partner is raising eyebrows.
Former "The Voice" coach Gwen Stefani and her ex-husband, founder of the Bush Band, Gavin Rossdale, were married for 14 years before they called it quits and went their separate ways.
What ensued, however, has been the talk of the town. Rossdale, at 55, has found himself a young beautiful partner, who is coincidentally named Gwen, like his ex-wife, and is 29 years his junior.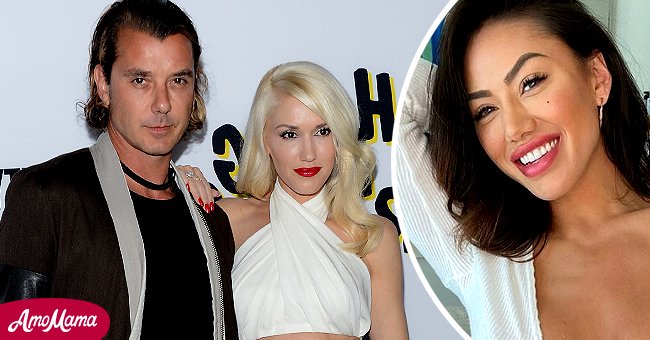 Rossdale's newfound love goes by the name Gwen Singer, is a model and influencer, and based on her social media posts, one can quickly tell why the father of four was attracted to her.
Another snippet about Singer's relationship with Rossdale that stands out is that she is younger than Rossdale's daughter, runway model Daisy Lowe, by six years. A source revealed of their relationship:
 "Gavin and Gwen both find each other hot and they're having fun together."
Rossdale is a father to Daisy Lowe, who is his lovechild with British fashion designer Pearl Lowe. She is an author, a TV personality as well as a model.
The Bush frontman also shares three sons with Stefani. Their first son, Kingston James McGregor, was born in 2006 and is already taking after his parents' love for music.
Their second son, Zuma Nesta Rock, is 13 and already has a teen eyewear collection to his name. Rock collaborated with his mom Stefani to design the kids' eyewear called Zuma Rock.
Among the invites were her three sons with her ex, Rossdale.
Born in 2014, Apollo Bowie Flynn is the youngest of the Rossdale-Stefani clan, and even though Stefanie admits that he wasn't planned, he's adored by his brothers and parents in equal measure. 
Rossdale and Stefani's first meeting was in 1995 when both were on tour with their respective bands Bush and No Doubt. They dated for seven years before getting married in 2002, in two ceremonies, one in London and a second in Los Angeles.
Two years into their marriage, a truth that almost shook the marriage apart was revealed. Rossdale was the father of a then 15-year-old lovechild. Their marriage, however, pushed through the challenges and they went on to have three more kids together.
Not all good things last forever, and in 2015, the couple announced that they were splitting up, amid rumors of Rossdale's infidelity and speaking to People in a joint statement, the couple said:
"We will remain partners in parenthood and are committed to jointly raising our three sons in a happy and healthy environment."
Since their highly publicized divorce, Stefani has since found love and gotten married to Blake Shelton in an intimate ceremony at Shelton's ranch in Oklahoma. Among the invites were her three sons with her ex, Rossdale.