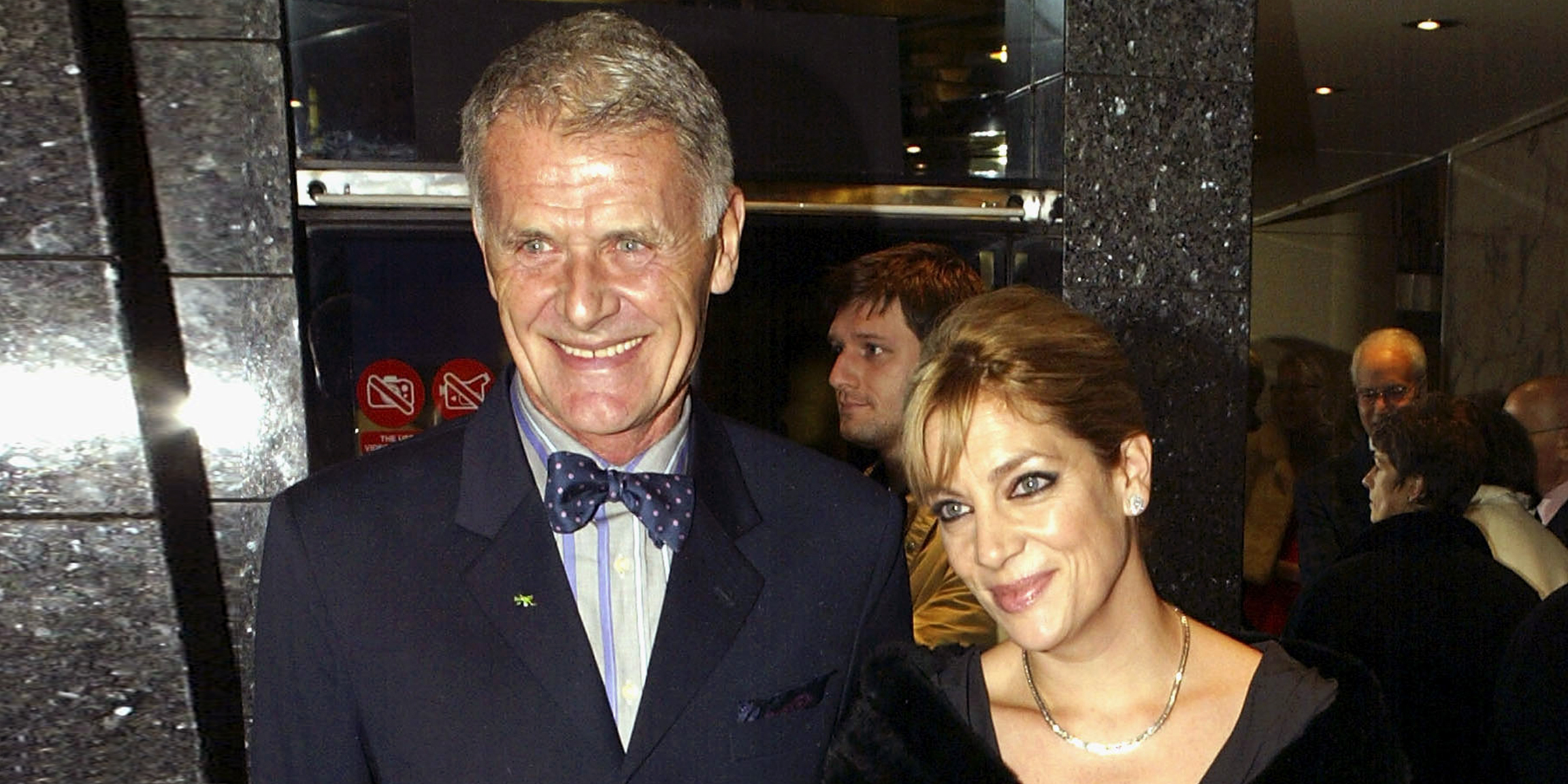 Seraphina Watts and her guest | Source: Getty Images
Seraphina Watts Blessed Her Famous Father with His Only Grandchild
Seraphina Watts was renowned musician Charlie Watts's daughter. As the only child of the late artist, she gave her father a precious gift in the form of a granddaughter years before he died in 2021.
Charlie Watts, a legendary figure in the rock band Rolling Stones, was not only celebrated for his remarkable contributions to the music industry but also for his profound connection with his family, most notably with his daughter, Seraphina.
Though Seraphina has become increasingly private about her personal life in recent years, her treasured memories with her father, featuring her own child, have remained timeless and endearing in the eyes of the public.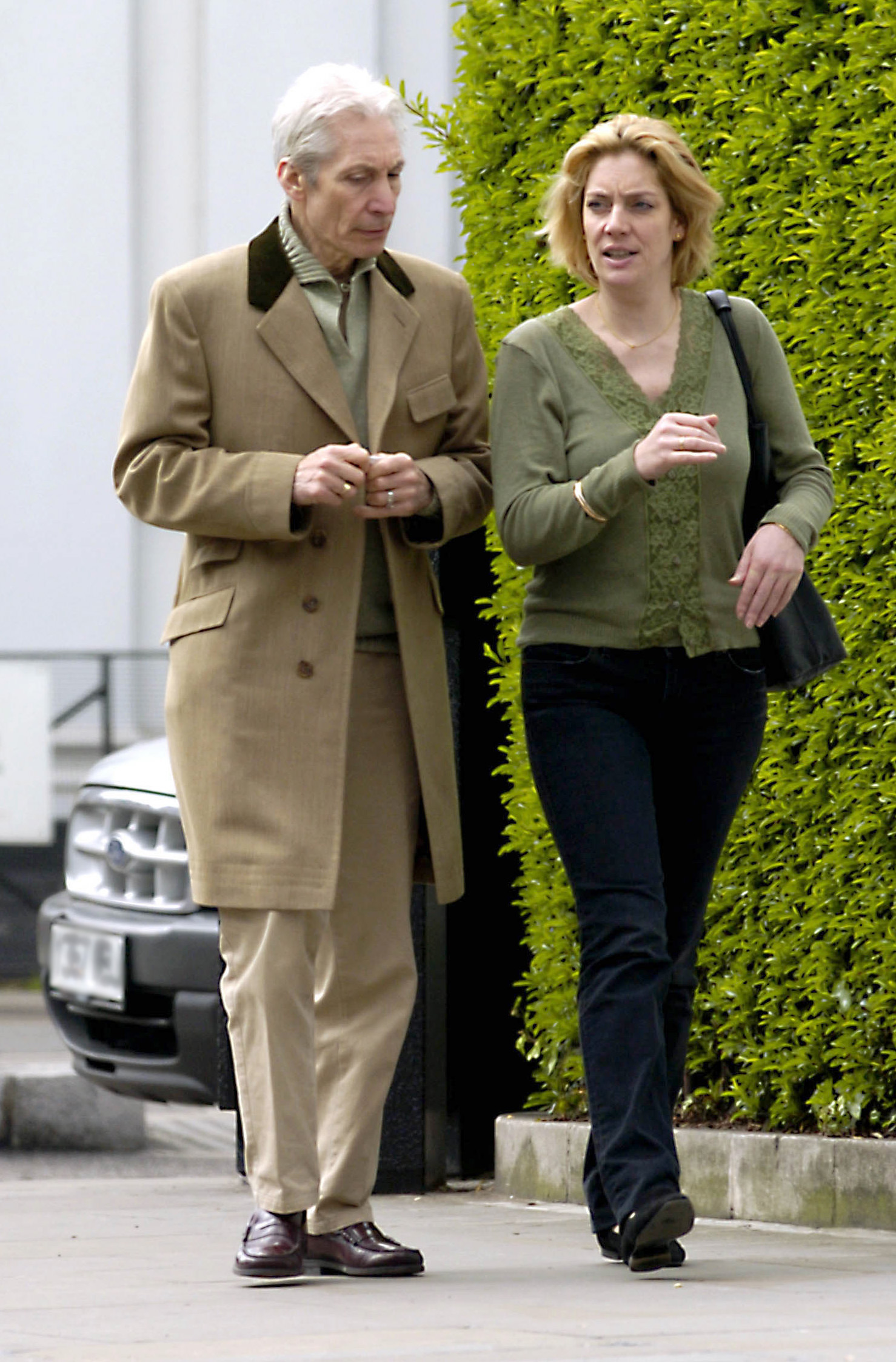 Charlie Watts and his daughter Seraphina stroll together along Fulham Road in London. | Source: Getty Images
What Is Known About Seraphina And Her Parents
Seraphina Watts was born in March 1968 to former art student Shirley and Charlie, the legendary drummer of the Rolling Stones. While Charlie was a part of the Rolling Stones, he and Shirley remained together for over half a century until Charlie's passing in 2021.
Seraphina's mom had studied sculpture at the Royal College of Art in the early 1960s. During this time, she first saw her future husband, who was part of England's emerging blues and jazz scene.
They began dating, and their love story blossomed as Charlie joined the Rolling Stones in 1963. They married the following year, just as the band was rising to become one of the most popular acts in the world.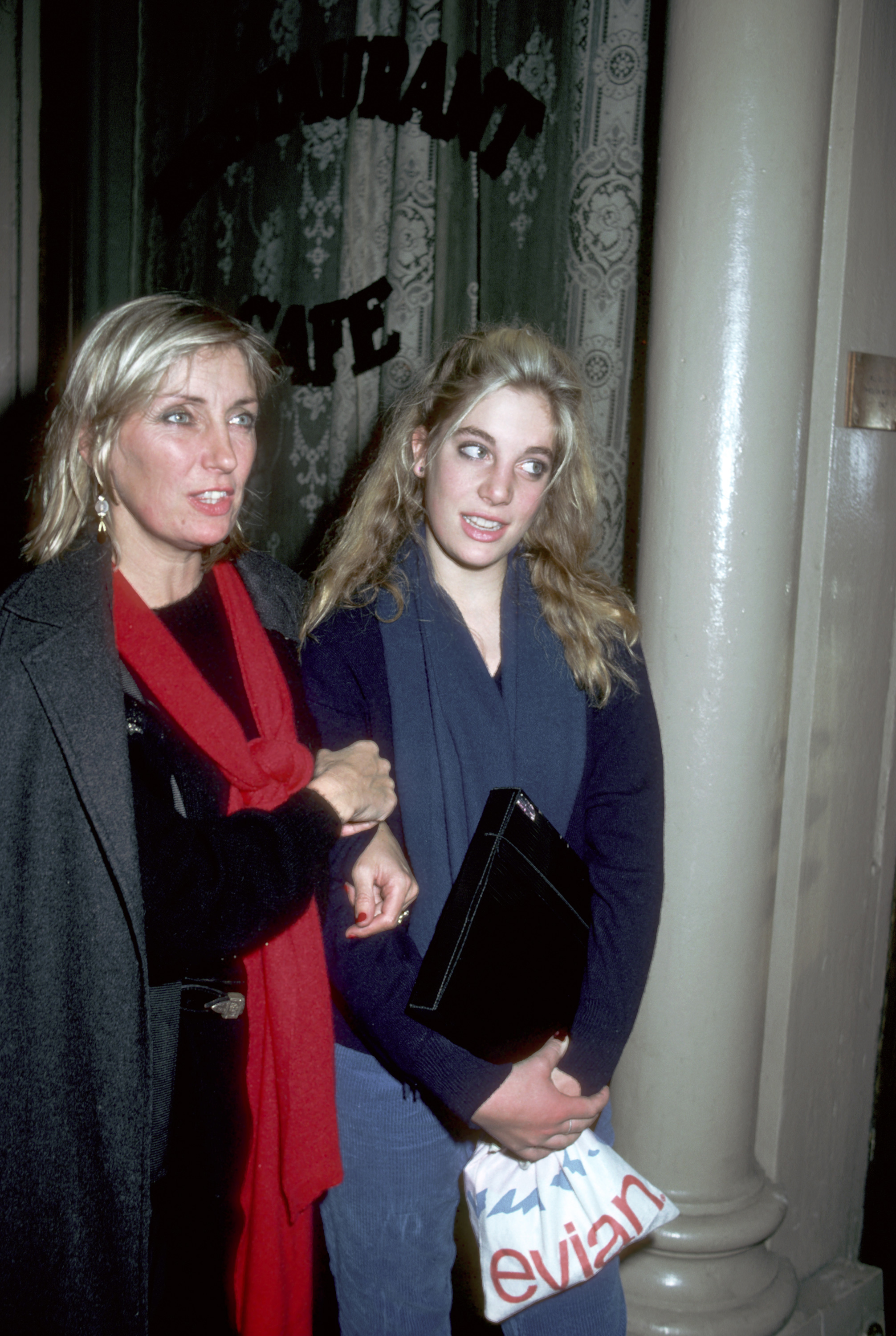 A photo of Shirley Watts and her daughter Seraphina, taken between the 1960s and 1990s. | Source: Getty Images
Charlie was known for his unwavering devotion to his wife and daughter, and journalists generally respected their privacy. Their enduring marriage was a rarity in the world of rock and roll, a stark contrast to the tumultuous relationships of other band members.
Outside of Charlie's legendary drumming, the Watts family was better known for living on a 600-acre, 16th-century estate in Devon, where they bred Polish Arabian horses and rescued animals. They were renowned for their contributions to the equestrian world and their commitment to animal welfare.
Sadly, Shirley passed away in Devon, England, in December 2023 after a brief illness. Her death deeply affected their close friends, including Ronnie Wood of the Rolling Stones. In a heartfelt Facebook post in December 2022, Ronnie expressed:
"Sally and I are very sad to hear about the death of our friend Shirley Watts. We will miss you so much, but take comfort that you are reunited with your beloved Charlie."
Inside Seraphina Watts' Family Home
As of 2017, Seraphina and her husband, Barry Catmur, resided in a remarkable estate in Saunderstown, a charming hamlet of North Kingstown, Rhode Island, a few distance from Newport.
Their home has been featured for its impressive interior and surroundings. The living space featured a spacious double-sized living room, complete with rustic beams, bookshelves, and not one but two cozy fireplaces.
The French doors in the living room opened to a captivating outdoor stone terrace, which provided an inviting space for outdoor gatherings and relaxation.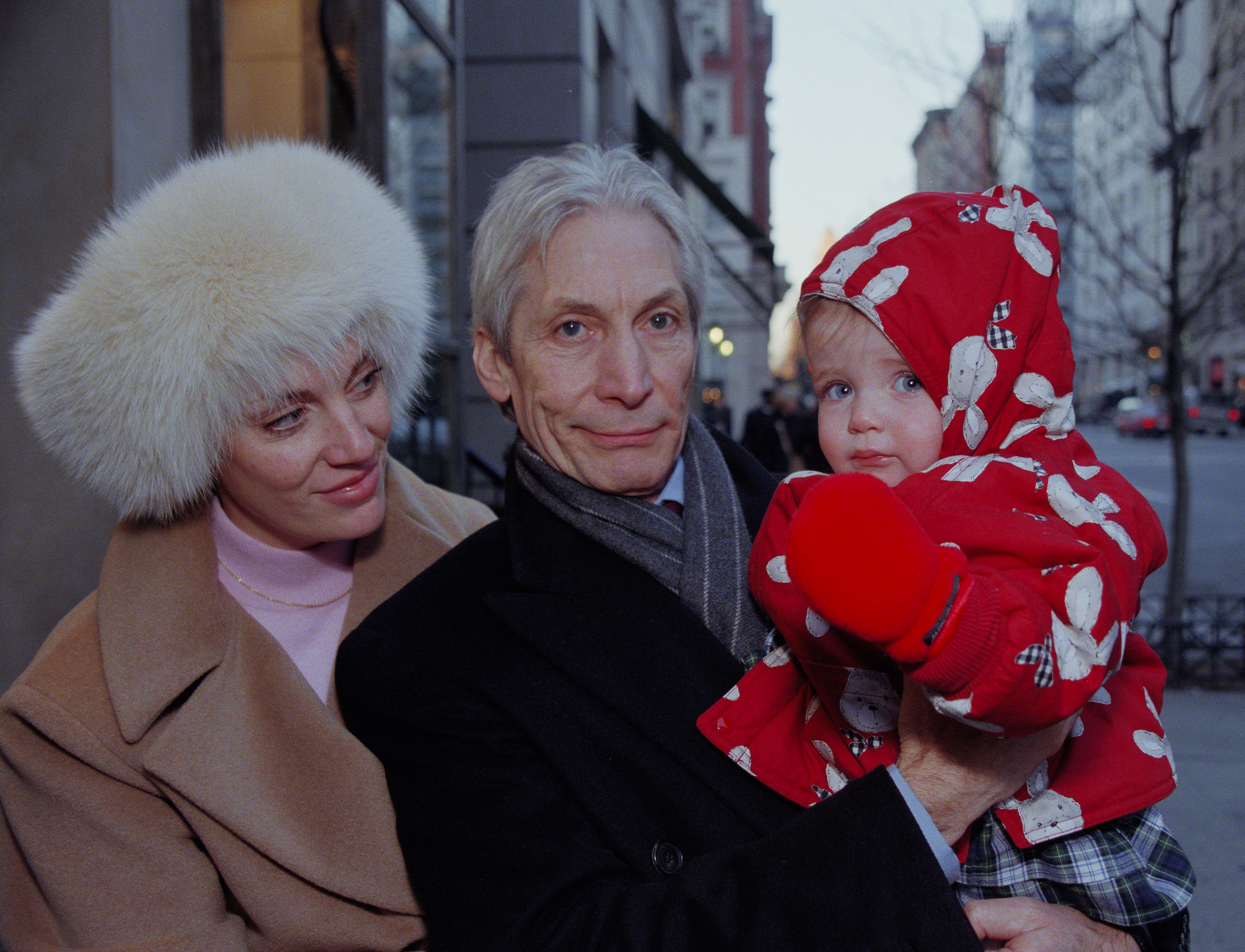 Seraphina Watts and her father Charlie carrying his granddaughter Charlotte on Madison Avenue on December 15, 1997, in New York City. | Source: Getty Images
Charlie Watts' Had Only One Granddaughter
Seraphina has a daughter named Charlotte, who is Charlie's only granddaughter. In a heartwarming family moment, there is a memorable photograph of Charlie going out for lunch with Seraphina and Charlotte, who was a little girl at that time, on London's Fulham Road.
The image captured a precious intergenerational connection within the family. Charlotte has already made her mark in her own right and garnered media attention. She landed a coveted feature on the cover of HELLO! Fashion Monthly for its November 2015 issue.
The aspiring artist and tattoo enthusiast opened up about her being part of the 'Stones' clan and reflected on the surreal experience of being associated with such a legendary rock band and the influence of her grandfather.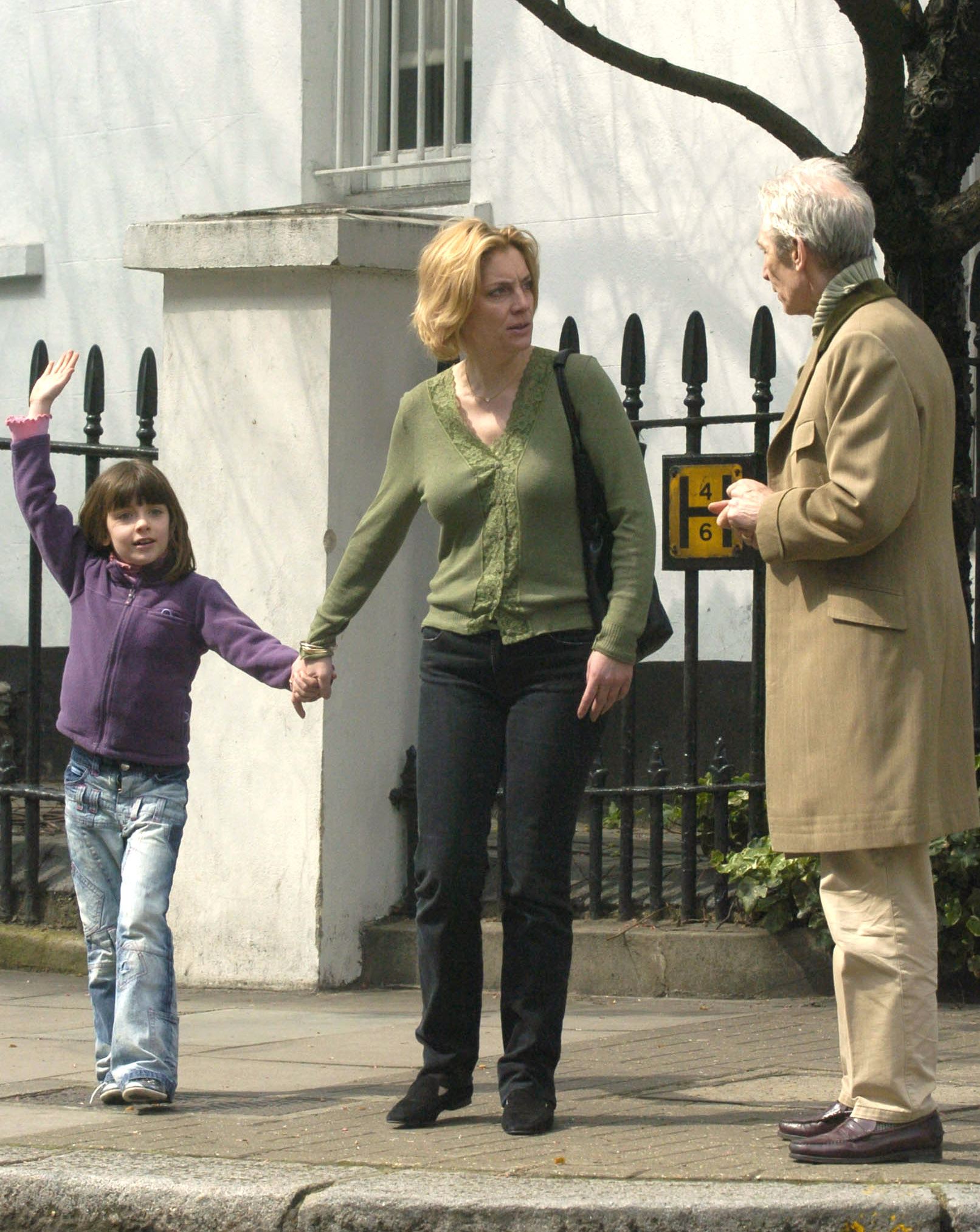 Charlotte Watts with her mother Seraphina and grandfather Charlie in 2004 in Fulham Road, London. | Source: Getty Images
Charlotte expressed her pride in Charlie, saying he was humble about his fame and remained incredibly cool without seeking attention. The band gained fame in the late 1960s, led by Mick Jagger.
Currently, Jagger has settled in his Florida home with his family, along with his partner Melanie Hamrick and son Deveraux, one of his eight children. His other kids are Jade, Karis, Elizabeth, Lucas, James, Gabriel, and Georgia May.
Please fill in your e-mail so we can share with you our top stories!