Actress Zoë Kravitz Divorce from Karl Glusman Finalized Eight Months after Split
The former lovebirds are now finally free from each other following their divorce finalization granted in a New York court, which was reportedly a short process.
"High Fidelity" star Zoe Kravitz and actor Karl Glusman are now back on the market after a court judgment finalized their divorce. US magazine reported on the court documents obtained by them on Wednesday, August 25, revealing the fate of the exes.
The documents stated the judgment on their divorce was filed with a New York court on Monday, August 23, and entered into the records the next day.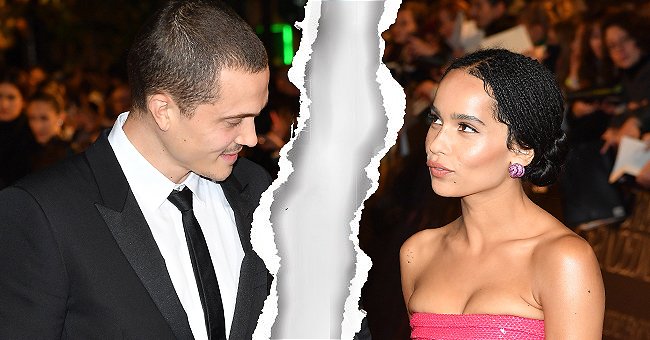 OFFICIALLY DIVORCED
The outlet confirmed that Kravitz, 32, and Glusman, 33, split in December 2020. The "Big Little Lies" alum filed for divorce in New York on December 23 after less than two years of marriage.
She and Glusman secretly tied the knot in May 2019. A month later, they wed for the second time in Paris at her father, Lenny Kravitz's French estate.
THE NUPTIALS
The former couple celebrated their nuptials with Kravitz's mother Lisa Bonet and stepfather Jason Mamoa as well as her co-stars Reese Witherspoon, Nicole Kidman, Shailene Woodley, and Laura Dern.
The summer wedding occasion was also attended by other Hollywood A-Listers, such as renowned actor Denzel Washington, Cara Delevingne, and Chris Pine.
DATING HISTORY
Kravitz and "The Neon Demon" star started dating back in 2016. She revealed the news of their engagement in October 2018 in an interview with Rolling Stone.
The "Divergent" actress shared Glusman asked her to marry him earlier that year in February. So far, Kravitz has not publicly commented on the split.
However, in January, she shared a New Year's status by posting a meme on her Instagram Story about throwing out "people places and things that no longer serve my greatest and highest good."
The divorce news comes after Kravitz and actor Channing Tatum were spotted in New York City, sparking rumors that they may be dating.
KRAVITZ & CHANNING TATUM
Just recently, she was also spotted carrying bouquets of red and pink flowers while exiting a New York grocery store with Tatum. The pair have been seen in public three times this week.
They were previously seen spending time in NYC while riding around on the 41-year-old dancer's BMX bike together in the East Village. After that, they were seen getting iced coffees while riding around on a different bike. However, they have not confirmed whether they are dating or not.