Iconic ABBA Teases Fans With Glimpse to New Music for the 1st Time in Almost 40 Years and They Overjoyed
Music in the '70s and '80s was not complete without a song from the iconic band ABBA, but then they fell off the grid. And now, they're uniting. They teased their fans with a peek into a new song 4 decades later.
The Swedish band consisting of Anni-Frid Lyngstad, Benny Andersson, Bjorn Ulvaeus, and Agnetha Faltskog, now all in their 70's might be returning with new music for their fans.
They uploaded a cryptic message on Twitter featuring the solar eclipse. This comes only days after they shared a short video of the 1982 hit song "You Owe Me One," which prompted fans to believe they were finally ready to get back in the scenes.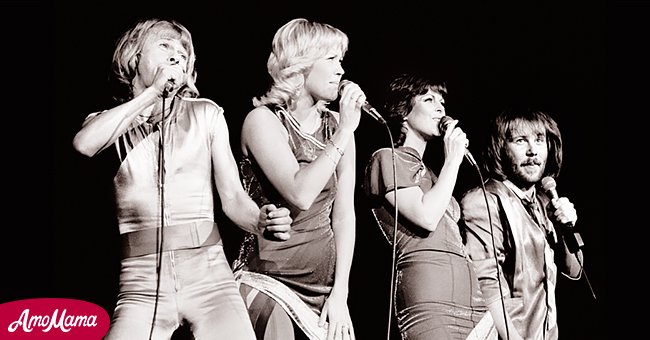 The group, which rose to stardom after they released their hit song " Waterloo" in 1974, would split in 1982 but reunited again in 2016 for the first performance in over three decades. 
The reactions on Twitter were an indication of just how much fans missed their music. One excited Twitter user commented saying:
"It is the most important musical news of the Century! #ABBAVoyage with new songs after 39 years!"
Join us at https://t.co/AAFQLIrqJu #ABBAVoyage pic.twitter.com/7LYw3kojzB

— ABBA Voyage (@ABBAVoyage) August 26, 2021
Another interpreted their Twitter photo to mean that the four band members were finally aligning just like the planets in the photo. Another commented how they'd never have, in a million years, thought that ABBA would make music together again.
The musicians, who initially planned on releasing only two songs to announce their comeback, now say they have on their hands five new songs they have been working on. 
After their highly publicized split, the band members went their separate ways, with some continuing to do solo projects while others continued to work together.
[Bjorn and Benny] would later work on Mama Mia, a musical that incorporated ABBA's most famous songs.
Agnetha started a solo career in music and released three hit albums. She, however, stepped away from the public when she started being a target for stalkers, and between 1989 and 2004, she went completely off the grid. 
Lyngstad, after leaving ABBA, went on to sell 1.5 million copies of her first solo album before her marriage to Prince Heinrich Ruzzo Reuss von Plauen in 1992. After 7 years of marriage bliss, she lost her husband. 
She currently resides in Switzerland with the 5th Viscount Hambleden, Henry Smith. She inherited a fortune from her first husband, estimated to be about 75 million euros.
Bjorn and Benny continued working together after the split. They also worked on solo projects. Benny started writing in theatres and co-wrote the musical "Chess" with Bjorn.
They would later work on "Mama Mia", a musical that incorporated ABBA's most famous songs. Bjorn went on to collaborate with famous hit maker Avicii and also produced the 2013 Eurovision theme song with other artists.
The return of the band Abba is a very special moment for world music. Getting a ticket to see Abbas is not going to be easy.

— Maria (@Maria63620173) August 27, 2021
ABBA may have taken a decades-long hiatus, but their fans have never stopped longing for their music. And their music did more than just entertain.
It pushed people through tough times, and as one fan says: "On a dark day when I'm struggling with so many things, I see this! I so need more ABBA now!"