'Walking Dead' Star Norman Reedus Engaged to Diane Kruger – Inside Their Very Hollywood Romance
Norman Reedus and Diane Kruger may be raising a child together for over two years, but they only got engaged recently. Here's a peek into their very Hollywood romance.
Although Norman Reedus has been involved in the entertainment industry since the early 90s, he shot to worldwide stardom in 2010 after landing the part of Daryl in "The Walking Dead."
At the time, he was in a relationship with Sports Illustrated model Jarah Mariano. Their romance was short-lived, though, as they parted ways after only one year together.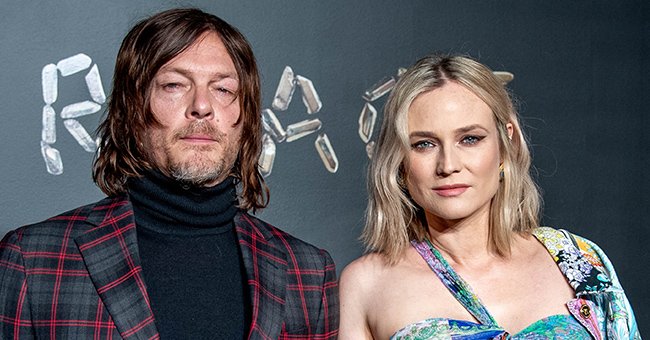 Reedus prefers to keep the details of his dating life away from the spotlight, but it has been reported that he dated Glenn Lovrich in 2011 and model Cecilia Singley in 2013.
However, the actor found "the one" when he met fellow actress Diane Kruger. She is best known as Bridget in Quentin Tarantino's "Inglourious Basterds." Their love story is what most people would expect from Hollywood stars.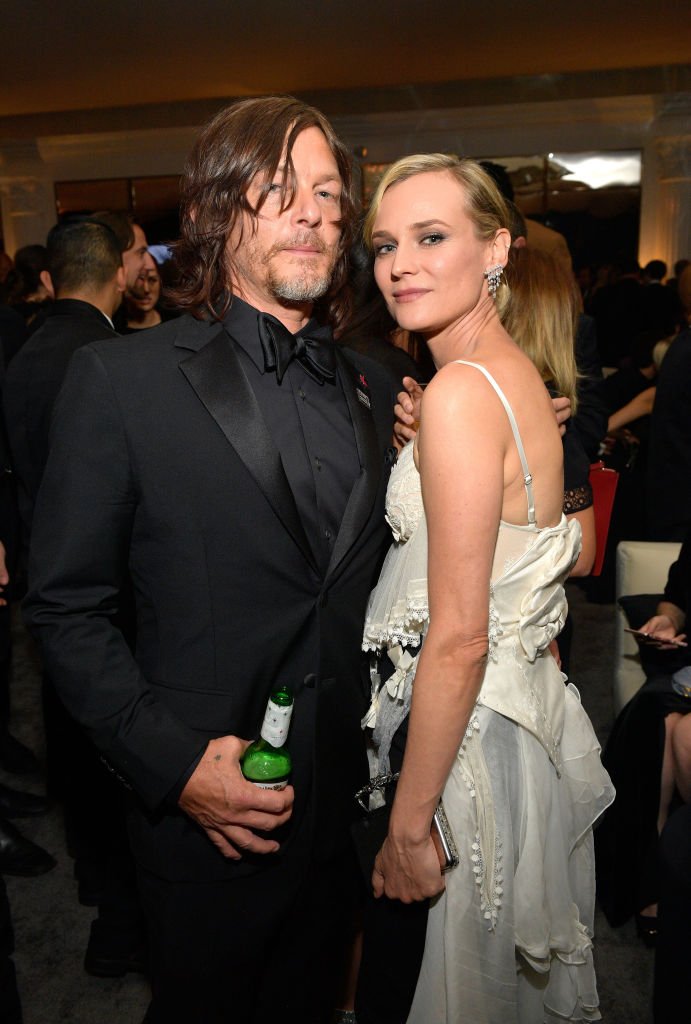 Kruger and Reedus met on the set of "Sky" in 2015 when she had been in a relationship with "The Affair" actor Joshua Jackson who she dated from 2006 until July 2016. 
The now-engaged couple sparked dating rumors shortly after. The rumors gained momentum when they were spotted at the US Open in September 2017, and the following year, they confirmed their relationship on the Golden Globes red carpet.
Four years after Kruger and Reedus went public with their relationship, they finally [got] engaged.
In May 2018, the couple was already expecting their first child. Although they have yet to disclose their daughter's name and exact birthday, she joined the family that November.
Just like many other celebrities, Kruger and Reedus are keeping their kid away from the spotlight. She has rarely appeared on her parents' social media accounts, and when she does, her face is never shown.
It is important to point out that Reedus also has an adult son, Mingus, who he shares with model Helena Christensen. They dated In the late 90s and parted ways in 2003. 
Now, four years after Kruger and Reedus went public with their relationship, they are finally engaged, according to People. They have not confirmed the news. Based on their past, though, they are not likely to do it anytime soon. 
At the moment, Reedus' fans are impatiently waiting for more "The Walking Dead" episodes. Season 11, which is also the last season, premiered on August 22, and its first episode included a chilling "The Lion King" inspired scene.