'The Andy Griffith Show' Star Ron Howard Is Father of 4 Kids Including Twin Daughters Who Are His Carbon Copy
"The Andy Griffith Show" alum Ron Howard has enjoyed successes in his career and private life. The actor has four kids, including twin daughters, who are his doppelganger. Meet them.
Ron Howard remains the prolific actor and award-winning director for several stunning projects like "A Beautiful Mind," "The Andy Griffith Show," and "Apollo."
While many recognize his skills as a talented entertainer, Ron is more than that. He is a loving father, a caring, supportive husband, and a man who places a high price on family bonding.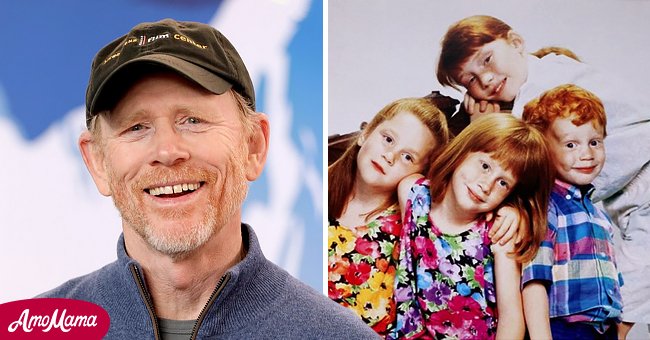 The Hollywood titan has enjoyed success in his marriage with Cheryl Howard, an actress. The couple went on a first date more than five decades ago and are still going strong in their relationship.
"The Andy Griffith" actor credits their formidable connection and unbreakable love on constant communication and willingness to ignite the sparks.
These oldies never stop celebrating their love, goofing with each other, and finding memorable ways to honor milestones. They are also great at parenting.
Cheryl shares her four kids with her husband — twin daughters, an older daughter, and a son. The twins are Ron's lookalike; they share striking features with their father, leading people to refer to them as his carbon copy. Meet them.
RON HOWARD'S TWINS
The "The Beautiful Mind" director has kids with distinct minds and impeccable characters. His twin daughters, Paige and Jocelyn, share similar looks but totally different personalities.
Paige, born in 1985, alongside her sister, is outgoing, and she follows in her mother's footsteps. The 36-year-old began to pursue an acting career in her younger years with a film debut in "Adventureland."
She has also starred in "Cheesecake Casserole," "Virgin Alexander," "The Employer," and TV shows like "StarTalK," "Arrested Development," "Medium," "90210," and "The Astronauts."
The Hollywood celebrity does a lot of posting online, where she tells her story in pictures and captivating captions. For example, when the twins turned 35, Paige shared a rare image of both sisters kissing their partners behind a table and wrote:
"The best birthday ever! 35 means so much to me- especially with my beloved twin sister, Jocelyn Carlyle Howard-Charbeneau by my side. 2020."
The other half of the pair lives a very discreet, low-profile private life. She does not share information like her twin, so not much is known about Jocelyn.
RON HOWARD'S OTHER KIDS
The most famous of the bunch is Ron's oldest daughter, Bryce Dallas, a successful movie star. She began acting in 2004, has a well-padded resume, and is a family woman with two kids.
The director's fourth child is his only son, Reed. He is a family man with a child, loves golf, and has acted once on his dad's show "Arrested Development."
A FATHER AND MORE
Ron has a sweet relationship with all his kids but has an enviable bond with his twins, who appear with him at red carpet events, and various outings. Snaps on Paige's page explain that they love and appreciate him.
During the recent Father's Day, she uploaded two throwback pictures with loving and appreciative words directed at the father of four.
She has also been vocal about how involved her busy parents were in parenting them, despite their tasking work. Paige admitted that they ensured their kids had normal lives and were present to provide all the support they needed.