Demi Lovato Debuts New Hand Tattoo Inspired by Beautiful Chorus Song
Demi Lovato has always been a huge tattoo lover, so it is no surprise that they went out of their way to get a new one, this time inspired by Beautiful Chorus' song "Infinite Universe."
According to them, the song perfectly describes the 29-year-old's year. They chose to tattoo the track's lyric's on their hand, along with a few stars and planets.
The two-time Grammy nominee took to their official Instagram account to share a few snaps of the new piece of art, which reads: "Love Will Forever Live in the Infinite Universe."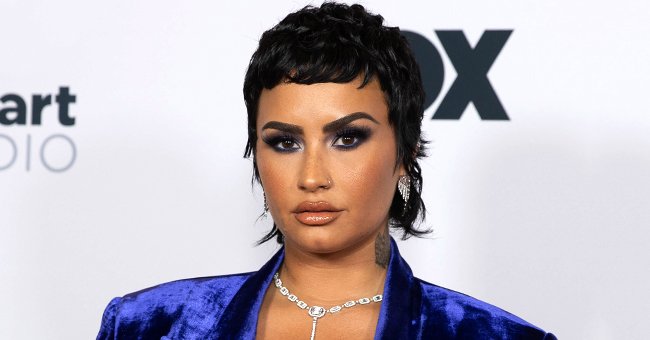 LIVING ART
The star also took the opportunity to thank the tattoo artist, Doctor Woo, for the amazing piece, adding that he gave them exactly what they asked for and that it is perfect.
Lovato will soon be releasing their brand new song "Melon Cake," which will be heavily focused on "body acceptance, body positivity and just being able to make choices for yourself." They said:
"This song, I made kind of to stand up for myself and against my inner insecure feelings that I had when I used to want to eat birthday cake but was too afraid to."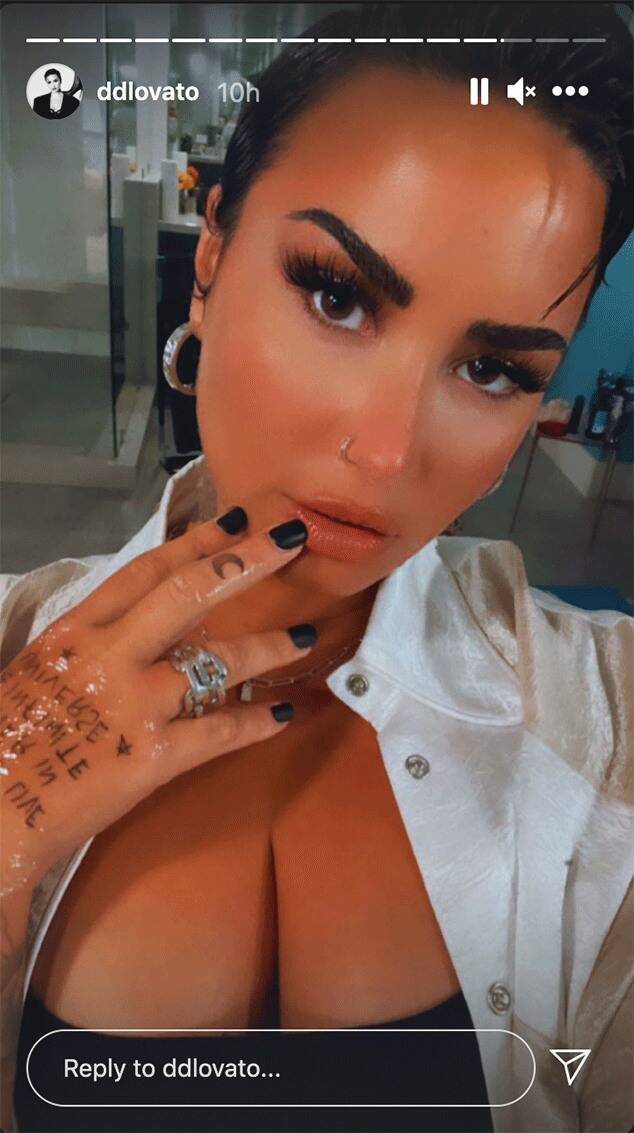 NOT AFRAID
The pop star is known for their past battle with an eating disorder, so this song is a way to address one's self-image and show the world that it is okay for people to be themselves.
The 29-year-old also made surprising revelations regarding the broken relationship with their late father.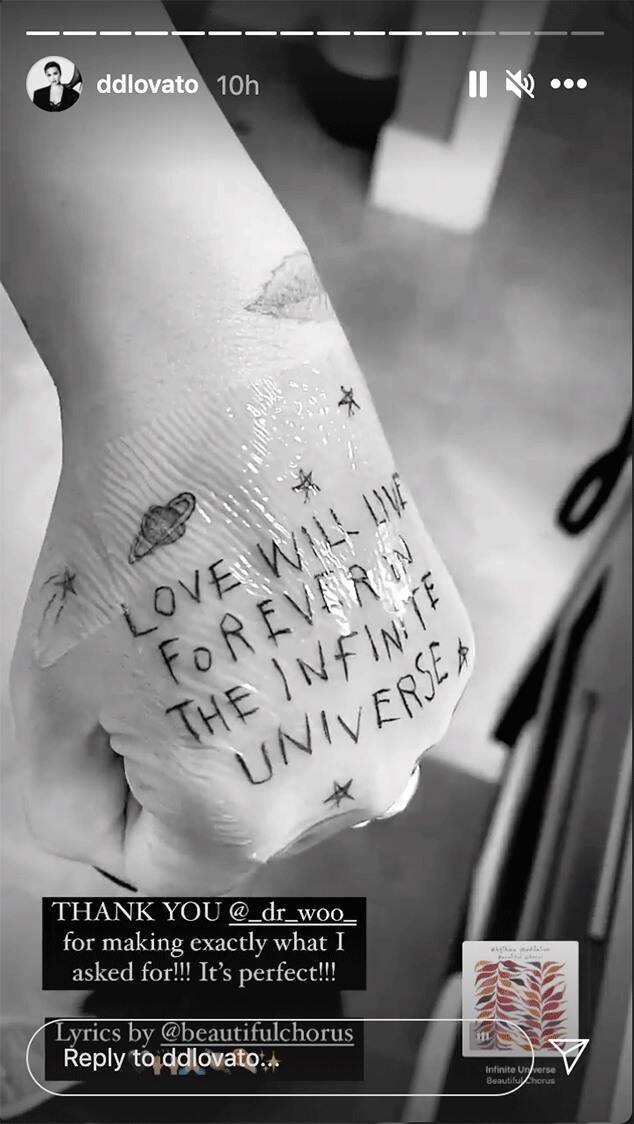 Lovato claimed that "Melon Cake" is a representation of who they are today, a person who is very colorful, fluid, free, and open, and that they want everyone to see that.
A few months ago, "Dancing With the Devil," a four-episode documentary on Lovato's life, was shared on Youtube, dwelling on details of their personal life, such as drug abuse and sexual assault.
STILL PLENTY TO BE TOLD
However, Lovato later stated that they only allowed the documentary to show "the tip of the iceberg." All the omitted parts from the original piece eventually led to their drug overdose.
The 29-year-old also made surprising revelations regarding their eating disorder, how they coped with it, and spoke about the broken relationship with their late father, Patrick Lovato.