Fans Can't Stop Commenting after Fantasia Barrino Shows Curly-Haired Baby Daughter Posing in Pink Outfits & Bows
After keeping her fans waiting for so long, Fantasia Barrino shared the first photos of her adorable baby daughter, Keziah London Taylor, and her fans cannot get enough of her. 
American singer and songwriter Fantasia Barrino and her husband Kendall Taylor welcomed their daughter and first child together, Keziah London Taylor, on May 23. 
While the couple was already parents to children from previous relationships, their journey to having their first child together was difficult as they experienced infertility struggles.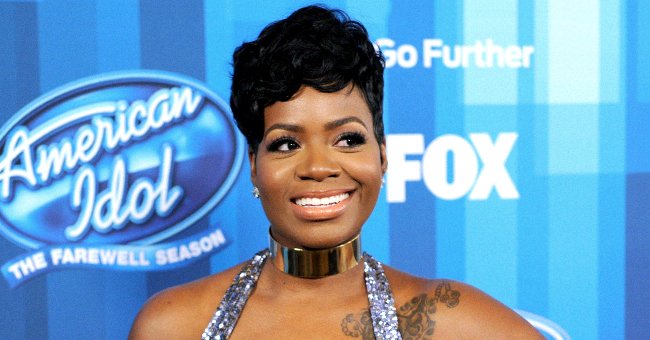 However, the couple never faltered in their belief that God will give them a child despite the various doctor reports. Their faith paid off when Barrino became pregnant with Keziah. 
Giving birth to Keziah was not so easy for Barrino. Her baby arrived earlier than her due date and spent a month at the neonatal intensive care unit after her birth. 
The proud mom finally brought Keziah home. A few days after returning home, baby Keziah made her first church appearance, and her mom shared a picture of her on her Instagram page. 
However, while Fantasia documented her daughter's milestones and moments on her Instagram page with pictures of the little one, the photos she shared never showed Keziah's face. 
Instead, the proud mom showed glimpses of her baby daughter in the snaps she shared. Many fans longed to see the adorable baby's cute face and voiced their opinion in the posts' comment section. 
Keziah looks like her mom and is a perfect mix of her parents.

Last week, those fans had their wishes granted after Barrino shared Keziah's first photos on social media. The proud mom created an Instagram account for her cute baby. 
There, she shared a picture of Keziah in a navy blue floral dress, which she matched with white booties and a white bow headband. The post's caption read:
"Finally! Mommy and Daddy Let Me Come Out And Play." 

Barrino has since followed that snap with other pictures of her baby girl, and her fans cannot get enough. She shared a photo showing Keziah lying on a giant purple teddy bear. 
In the snapshot, the adorable baby wore a pink polka dot onesie and matching bow headband. She opened her eyes a little and smiled with her mouth open while posing for the snap. Barrino shared the picture to mark three months since Keziah was born, captioning: 
"Singing 🗣 Pretty Brown Eyes You Now Are 3 Months Quit Breaking My Hearrrrrrt🎶 Stop Growing🎵 Cause It's Breaking My Heart @keziahlondontaylor." 

Barrino's fans also observed how fast her daughter was growing and commented on the snap. One fan said Keziah is getting big fast, while another said the little tot is beautiful like her mom and dad. A third fan added that Keziah looks like her dad. 
Barrino has shared more pictures on Keziah's dedicated Instagram page. Three days ago, the singer posted a photo showing her cute baby while she slept. 
In the snapshot, Keziah was clad in a pink-and-white onesie, which she paired with white booties and a pink bow headband. The post was captioned, "🧸🎀💕."
Expectedly, more fans commented on the post and gushed about Keziah. One fan called her a "Doll Baby," while another fan said Keziah looks like her mom and is a perfect mix of her parents. A third fan gushed about the baby's overload of cuteness. 
Keziah is the perfect addition to Barrino and Kendall's beautiful relationship and marriage, which is built on happiness, love, and a good balance between love and career. 
Hopefully, the couple will enjoy more beautiful years ahead. For now, fans will continue gushing at the cute pictures of their adorable daughter.