'Modern Family' Star Aubrey Anderson-Emmons Stuns in Fitted Tank Top in New Selfie
"Modern Family" star Aubrey Anderson-Emmons is all grown up, and she recently stunned her fans with new selfies on social media. Check out the teen actress's captivating look.
Actress Aubrey Anderson-Emmons seems to have departed completely from her adorable character Lily Tucker-Pritchett in the critically-acclaimed 2009 television series "Modern Family."
In the series, which ended in 2020, she is the adopted daughter of gay fathers Mitchell Pritchett and Cameron Tucker, portrayed by Jesse Tyler Ferguson and Eric Stonestreet.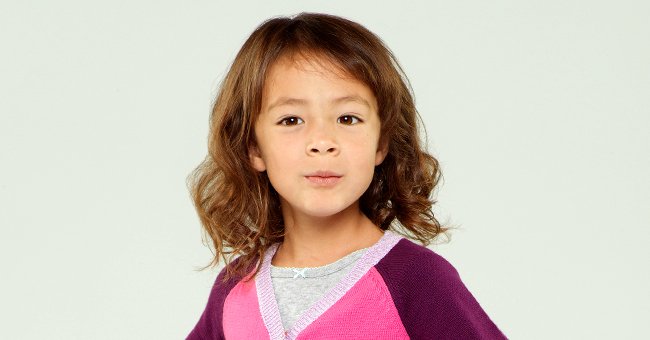 Since the show ended for good, Anderson-Emmons has evolved into a beautiful 14-year-old teenager. She recently shared on Instagram two new snaps of herself, which she captioned:
"I can finally do messy buns now that my hair isn't too long lmao [sic]."
In the first photo, she posed sideways in front of a mirror while looking at her phone. Besides her stylish hair bun, the flawless teen sported messy bangs.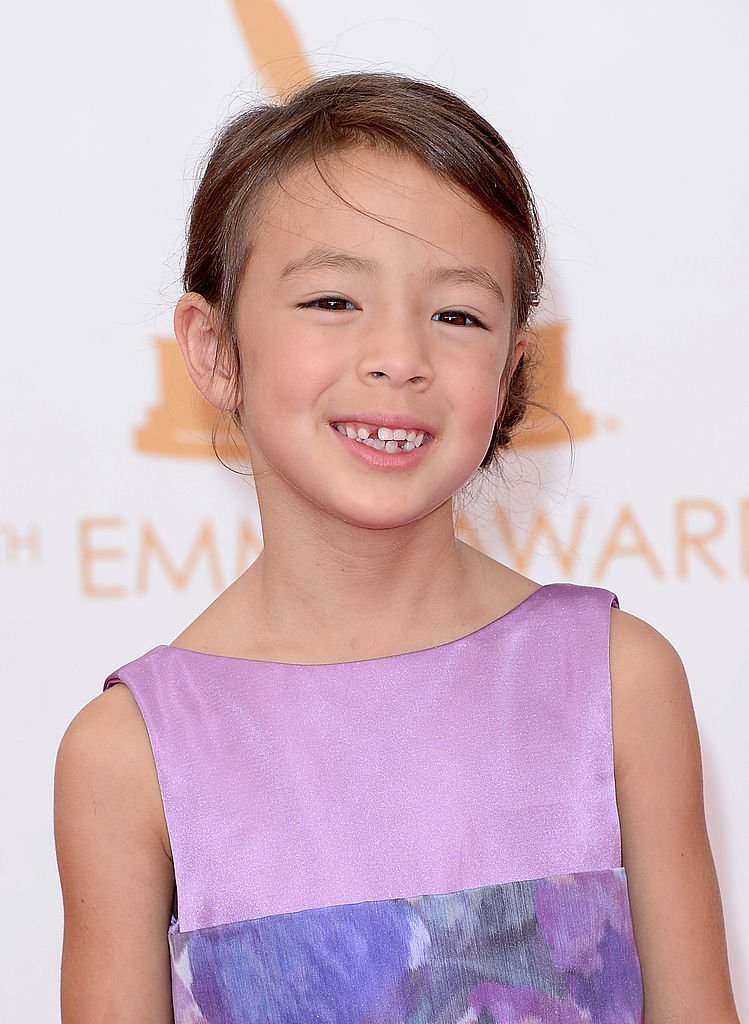 In the second picture, Anderson-Emmons tilted her head up, her face glowing in the light. "Absolutely gorgeous Aubrey [sic]," a mesmerized fan commented. 
The young actress is now one of the breakout stars on TikTok.
The radiant teen dazzled her legion of fans with her fitted tank top and toned physique. Her white choker and long, silver necklace added a fun vibe to her outfit.
Anderson-Emmons' current style marked a beautiful transformation. Fans saw her grow up on television from a bubbly child actress to a beautiful adolescent girl as part of the cast of "Modern Family." 
She was only three when she started in the sitcom, replacing twins Jaden and Ella Hiller, who took turns in playing Lily as a baby. Now, Anderson-Emmons is more than just her role in the ABC hit series.
The young actress is now one of the breakout stars on TikTok. At present, Anderson-Emmons has more than 742,00 followers, while her content boasts millions of views.
The TV star, who started using the platform in 2019, said she did not expect her videos would attract thousands of users. Most of her content showed her lip-syncing and dance skills.
Her TikTok videos also revealed Anderson-Emmons' interest in music, as she danced or sang along to hits by Willow Smith and Doja Cat. She credited her interest in music to her mom, who studied music in college.
While her fans await her next TV project or movie, the teen actress continues to break the internet with her exceptional talents. She maintains her place as one of Hollywood's most prized actors alongside co-stars Nolan Gould and Ariel Winter.