Ireland Baldwin Shares IG Post from Hamptons Weekend with Dad Alec Baldwin & Stepmom Hilaria
Alec Baldwin's oldest child, Ireland Baldwin, appears to have a close bond with her half-siblings. Ireland took to her social media account to share video footage and photos of her weekend visit.
On Monday, Ireland Baldwin, 25, took to her Instagram account to share clips and photos of her enjoying her weekend visit to the Hamptons. The star was at her father, Alec Baldwin, and stepmother, Hilaria Baldwin's home.
She shared a video where she rode around in a golf cart with a male companion. Ireland also spent some time bonding with her half-siblings with a clip where she covered one of her brothers, Rafael Thomas, 6, in the sand.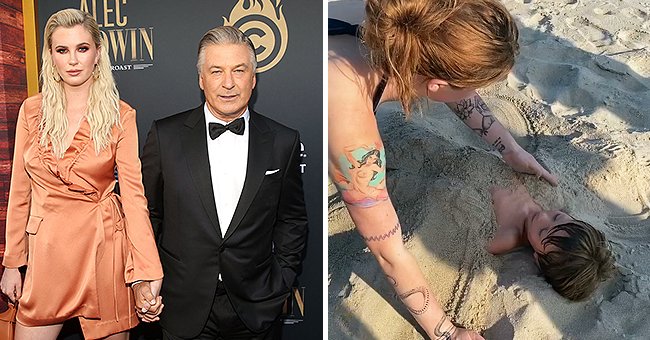 Alec's daughter also got to roast some marshmallows over an open fire at the beach. She also shared several images of the plants and flowers that she came across during the trip.
Her post also included a cute photo of her much younger half-sister, Carmen Gabriela, 8, speaking to her while sitting cross-legged on the floor and a close-up of a chicken. In her Instagram Story, she shared more videos.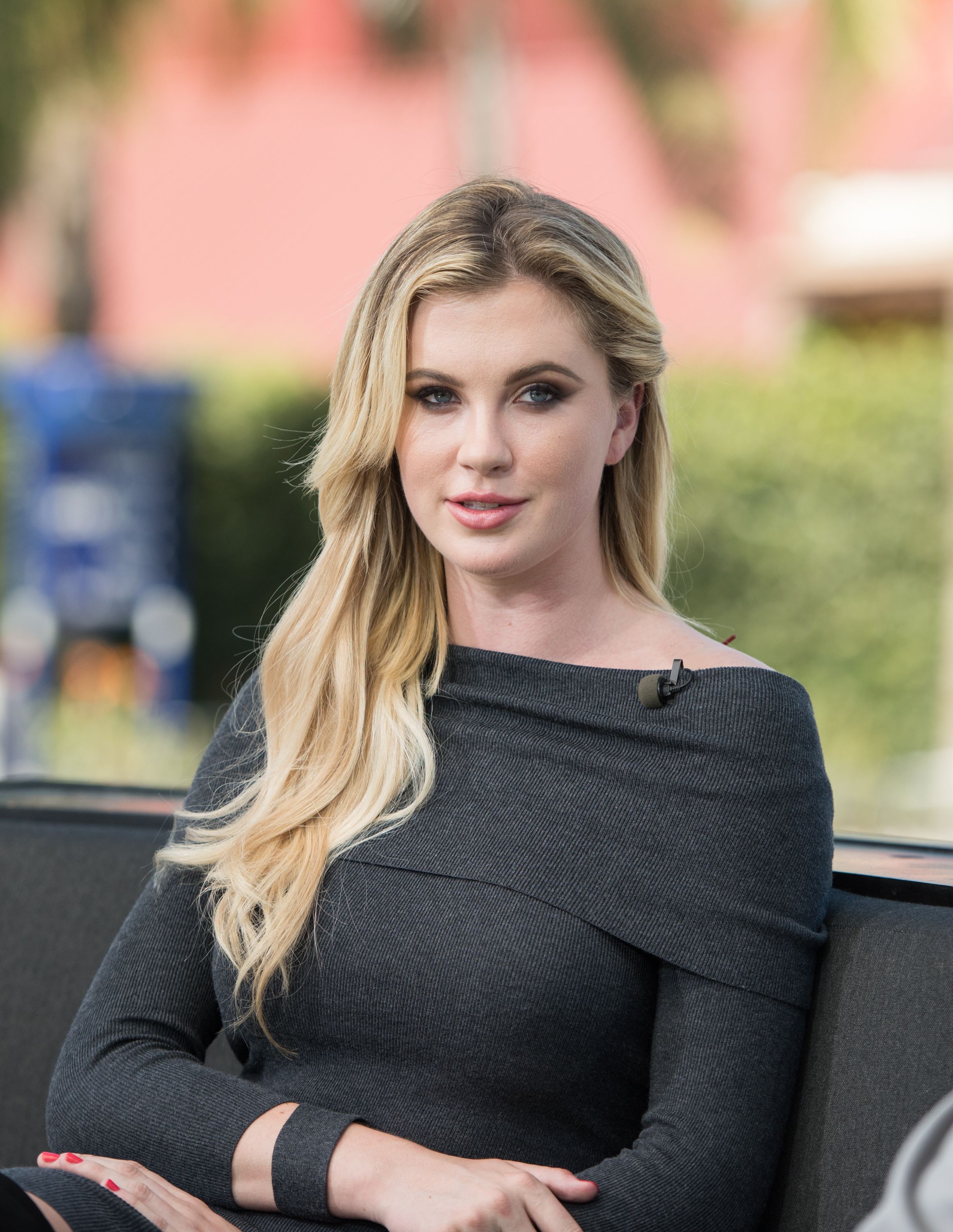 In one of the clips, the model performed a magic trick on Carmen as family members looked on. Rafael foiled the magic trick quite quickly, leading to some laughs from Hilaria, 37.
[Ireland Baldwin] joked how the babysitting experience was enough birth control for her. 
Ireland is Alec's child with actress Kim Basinger. The two stars were married for almost nine years before they separated in 2002, and Alec, 63, ended up marrying Hilaria, with whom he shares six children.
Besides Carmen, the "30 Rock" star has another daughter, María Lucía Victoria, 6-months-old. They also share sons Leonardo Ángel Charles, 4; Romeo Alejandro David, 3; and Eduardo "Edu" Pao Lucas, 11-months-old.
Ireland has been spending some time babysitting, which is why she's so great with her younger siblings. In April 2021, the DJ showed revealed that she spent 45 minutes babysitting two 7-year-old boys.
Sadly, the task ended up with her getting injured. Taking to Instagram, Ireland shared a bloody image of her face and joked how the babysitting experience was enough birth control for her.  
Besides being a model and DJ, Alec's oldest child has also followed in her parent's footsteps by being an actress. The Los Angeles, California, native has starred in movies like 2013's "Grudge Match."
Some people might also recognize Ireland from "Goofy Chefs" and 2020's "A Dark Foe." The star, whose nickname is Dublin, was born on October 23, 1995, and her famous cousin is Hailey Bieber.