Fans Say Keshia Knight Pulliam's Daughter Is 'Little Rudy All over Again' as She & Mom Wear Matching Braids in Video
Keshia Knight Pulliam and her daughter captured the hearts of fans by showing off their cheerful family via a clip as they rocked matching colored outfits and braids. Fans have since left their thoughts about Pulliam's post.
"The Cosby Show" alum Keshia Knight Pulliam, AKA Rudy Huxtable, is a doting mother who, since venturing into motherhood, has been excited about the experience. 
She shares her only child, Ella Grace, with a former husband, NFL star, Ed Hartwell. The pair were married for six months before ending their union.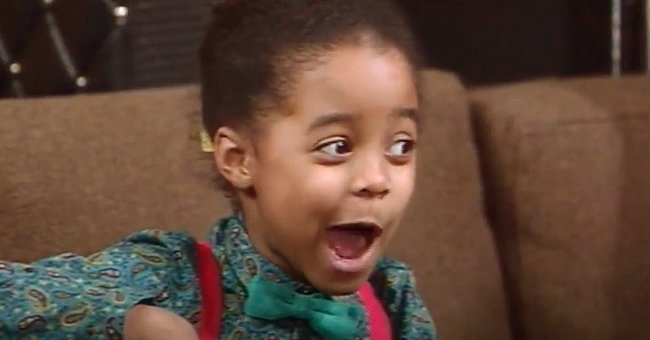 Online, the mother documents her journey involving the young lady, leaving fans with a sweet sensation to savor. A few hours ago, she uploaded a recording showing Ella Grace in her arms.
They both wore matching-colored outfits and twinned while rocking braids. The four-year-old confidently spoke to her mother's fans while Pulliam tried to market a hair product.

HOW DID FANS REACT?
The video amassed hundreds of views, and many fans agreed via their comments that the actress's genes are quite strong! They added that the ladies looked like twins, and Ella resembled her mother's character Rudy Huxtable from "The Cosby Show."
One fan wrote, "Omg. She is your twin! Little Rudy all over again!!" Another quipped, "Wow, she looks just like little Rudy." A commenter added:
"This is Rudy Huxtable 2.0."

PULLIAM AT HANDLING MOTHERHOOD
Ella Grace remains Pulliam's first and only child, but so far, the "The Cosby Show" star has not done badly as a mother. She understands her child and has chosen to be a supportive parent.
While speaking to a news outlet, she revealed that at age 3, her daughter asked if she can be an entertainer, hinting that the little pumpkin already has an eye for the craft.

Pulliam explained that she would never hold back her child from pursuing a dream, whether in entertainment or anything else, adding that her role is to support and guide Ella lovingly. 
Pulliam also began appearing on TV at age six, after she featured on the NBC sitcom "The Cosby Show" and bagged an Emmy nomination.
Ever since she has continued to further her career and has appeared in many onscreen productions such as Tyler Perry's "House of Payne."

PULLIAM'S ROMANTIC LIFE
2017 was quite rough for Pulliam; it was the year she welcomed her daughter and the year her ex-husband, Ed Hartwell, filed for divorce, citing infidelity on her part. After Ella's birth, Hartwell asked for a paternity test. Ella ended up being his child.
This must have been a challenging and unbelievable year for the actress, but somehow, she got through it and concerned herself with caring for her daughter and her career after gaining primary custody in 2018.
Three years have passed, and she has a fantastic story to tell. Pulliam met an actor, Brad James, on the set of an onscreen production, and the two fell in love with each other, leading to an engagement in 2020.
Now, she not only has a lover who takes pride in spending time with her and flaunting her but is also an impressive father figure to Ella. The pair have already bonded, which means a lot to the mother of one.