Keshia Knight Pulliam AKA Rudy Of 'The Cosby Show' Shows Daughter Ella Riding a Bike around Lavish Front Yard in Video
Keshia Knight Pulliam, who played Rudy Huxtable on "The Cosby Show," is a grown woman now and a doting mom to her child, Ella Grace. The mother of one recently shared a lovely clip of her mini-me testing her bike skills around their lavish front yard. 
Keshia Knight Pulliam could not have asked for a more intelligent daughter than her 4-year-old daughter, Ella Grace. The latter is a product of her first and only marriage to former NFL player Ed Hartwell.
Like her mom, Ella is already beginning to gather an army of fans online who admire the little princess's cuteness and wits. Over the weekend, her mom blessed fans with a recording that flaunted the youngster's bike riding prowess.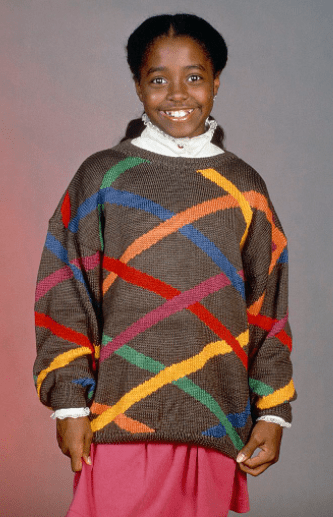 She was decked in a biker's helmet and cruised her tiny machine around their lavish front yard with a uniquely mowed lawn, a walkway, and tall green trees by the side. The post read:
"I literally just shed a tear...I officially have a big girl!!"
Lovers of the "The Cosby Show" star were thrilled at how fast the young lady has grown. They applauded her driving prowess and added that she is indeed a fantastic young lady.
Many would remember that it was just like yesterday when Pulliam announced the birth of her only child with her ex-husband of six months at the time, and now the baby is a brilliant 4-year-old!
PULLIAM'S ROMANTIC LIFE
The mother was first married to Ed Hartwell, but their marriage did not last a year. Then, before their daughter was born, the couple separated, and it took a while before Hartwell accepted Ella as his own.
The pair went through a dramatic divorce, but Pulliam was able to pick herself up and focused on motherhood and her acting career. In 2019, she met an actor named Brad James on the set of "Pride and Prejudice: Atlantic."
Shortly after, they developed a friendship and soon became romantically involved. A year later, James proposed to his leading woman, and the couple has since shared their exciting romance via getaway photos and captivating love quotes online.
Although Pulliam is slightly older than her fiancé, the couple has chosen to look past that and concentrate on their happy-ever-after story.
In August, the actress gushed about how her girl gang hosted an epic bridal shower in her honor. She shared snaps of herself in the company of an army of friends in a selected venue and wrote:
"I'm grateful beyond measures to have such an amazing bride squad...we definitely have stories that we will take to the grave! I love you all Tremendously."
ONE BIG FAMILY
James is not only fulfilling his fiancée's dream of spending forever with the man she loves but is also committed to her priorities as a family. During an interview, the mother of one confessed that her lover is Ella's friend. She added:
"They love and adore each other. If that wasn't the case, then we wouldn't be together because that's definitely a priority."
For Pulliam, her life is as exciting as can be, and being a bride for a second time after discovering true love and a mother to a superb 4-year-old has contributed to her happiness and growth as a person.