Gayle King's 'Super Pregnant' Daughter Kirby Showcases Huge Baby Bump in Blue Dress in Stunning Pics
American television personality Gayle King shared multiple pictures of herself and her daughter Kirby Bumpus wearing similar outfits as the latter showcased her huge baby bump. 
Gayle King is a popular television personality known for co-hosting CBS News's flagship morning program, "CBS This Morning." She is also an editor-at-large for The Oprah Magazine and O. 
King, a close friend of media mogul Oprah Winfrey, is a mother of two children, daughter Kirby Bumpus and son William Bumpus Jr., who she shares with her former husband, Bill Bumpus. She was married to Bill from 1982 to 1993.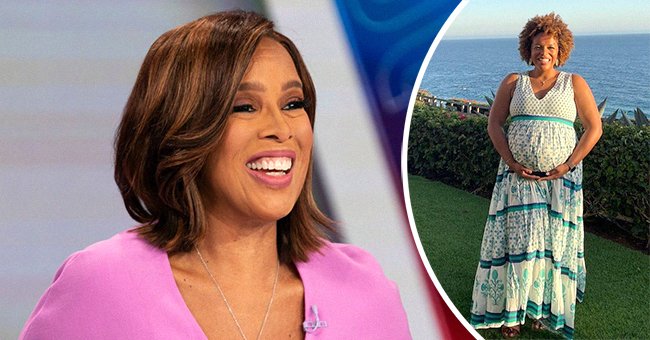 In an April episode of "CBS This Morning," King announced that her daughter, Kirby, 35, has a baby on the way. She revealed the baby is due in September and joked she does not want her grandchild to call her grandma or granny. 
Since announcing her grandchild's impending arrival, King has shared pictures of Kirby showing off her growing baby bump. In June, the TV personality shared several snaps of Kirby. 
Two of the photos showed the proud grandma-to-be gazing down and gently cradling her daughter's baby bump. She also announced she was in Los Angeles visiting Kirby. 
Recently, King shared more pictures of her heavily pregnant daughter on her Instagram page. She shared a side-by-side snap of herself and Kirby in similar outfits. 
Kirby wore a blue gown with different patterns while her mom wore the same outfit but yellow. The second snap in the post showed Kirby cradling her baby bump while posing on the grass in front of the sea. She rocked curly hair and wore dark shades. 
King has previously shared her thoughts on motherhood.
The third picture in King's post showed her looking elegant while posing in her lovely dress, which she accessorized with a matching facemask. 
In the fourth photo, Kirby posed all smiles on the grass while cradling her huge baby bump with both hands. The final picture on the post showed proud mom King resting on a wooden railing while the sea and buildings behind her added a scenic view to the snap. 
In the post's caption, King expressed love for the dresses she and Kirby were wearing. She asked fans to choose who wore the outfits best between her and Kirby before adding: 
"I vote kirby NOTHING beats that baby glow.. Just found it in orange kirbys favorite color !! Should I keep or send … you already know what I'm going to do …. I'm."
Kirby shares the baby in her womb with her husband Virgil Miller, who she married in December 2020. The wedding ceremony was held at Winfrey's house with strict compliance to social distancing and safety protocols. 
When Kirby gives birth, she will have her experienced mother give her tips on how to handle the pressure that comes with nursing a baby.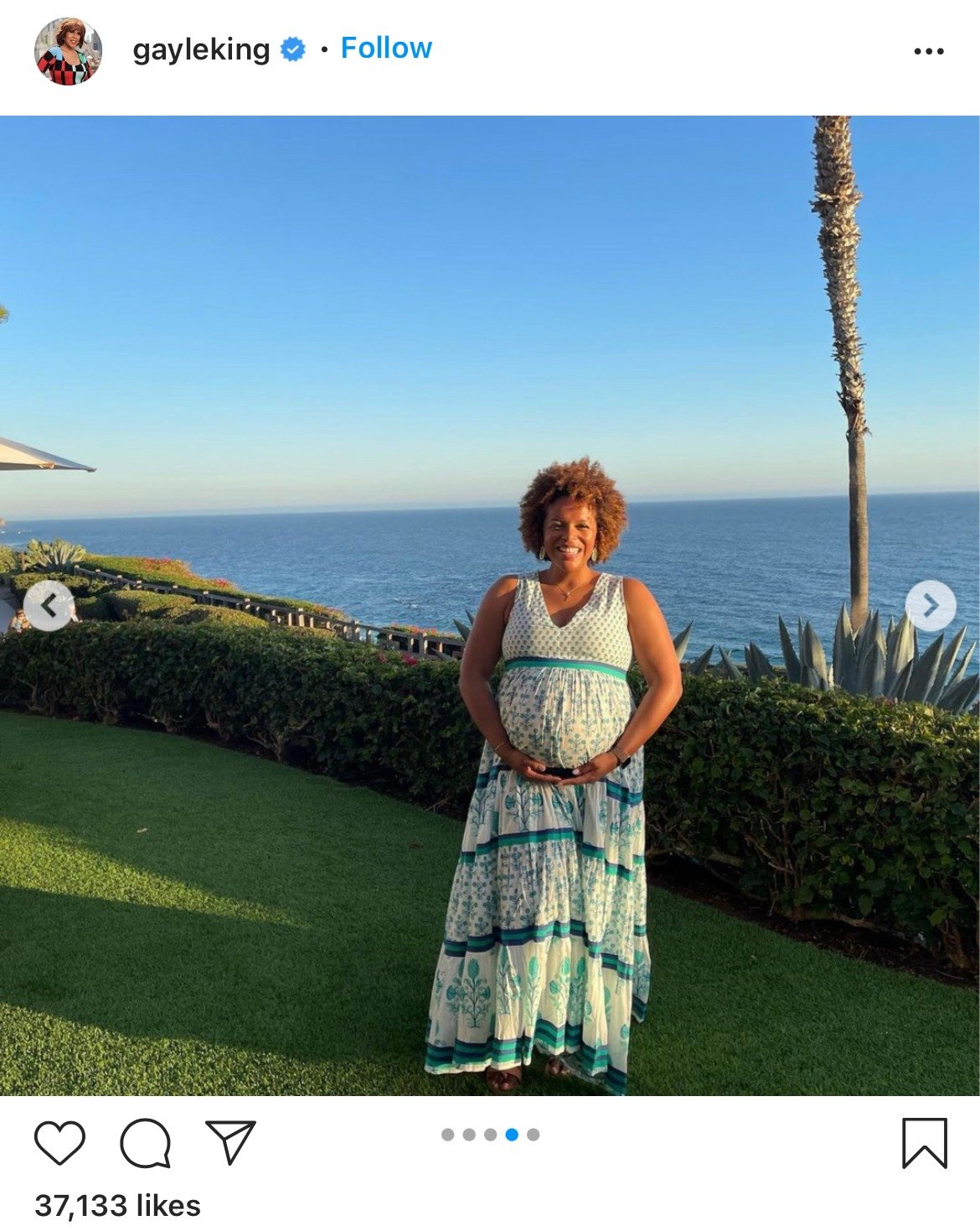 King has previously shared her thoughts on motherhood. In a reported interview, she said the decision to be a working mother was not a soul-searching one for her. 
The television anchor added that she knew from the time she was pregnant that she would not be a stay-at-home mom. King also said that if one is happy in life and what they are doing, it makes them better persons.