Teyana Taylor Rocks Paisley Print Outfit in an Emerald Tone Launching Her Unisex Collection
Teyana Taylor is excited to usher in the upcoming New York Fashion Week with the lunch of her new clothing line for PrettyLittleThing.
Singer-songwriter Teyana Taylor has proven herself as a diva on stage as a singer, dancer, and actress. However, in recent times, the 30-year-old has gained recognition as a style icon since her venture into the world of fashion.
The star could easily pass for a fashion goddess in a new Instagram shot as she posed in a spectacular outfit from her new clothing collection.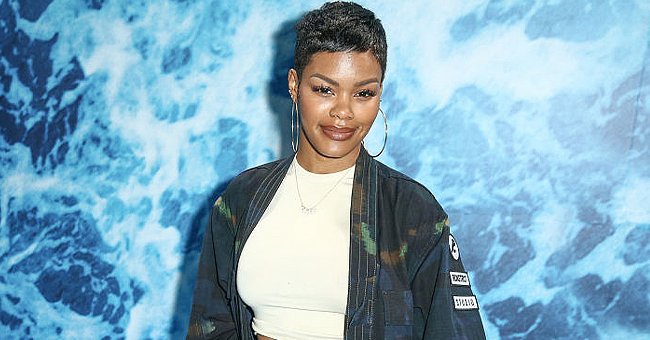 TAYLOR'S PRETTY LITTLE THING
The photo showed the "Coming 2 America" actress rocking a paisley print ensemble comprising a hoodie and an oversized jacket draped over baggy drawstring pants with adjustable ankles.
The stunning emerald-toned ensemble was part of the yet-to-be-unveiled collection from the clothing brand Pretty Little Thing. Via caption, she explained:
"Paisleychromatic on Illmatic | y'all ready for my next @pretttylittlething drop?! Can't wait for y'all to see my whole collection at NYFW!!!"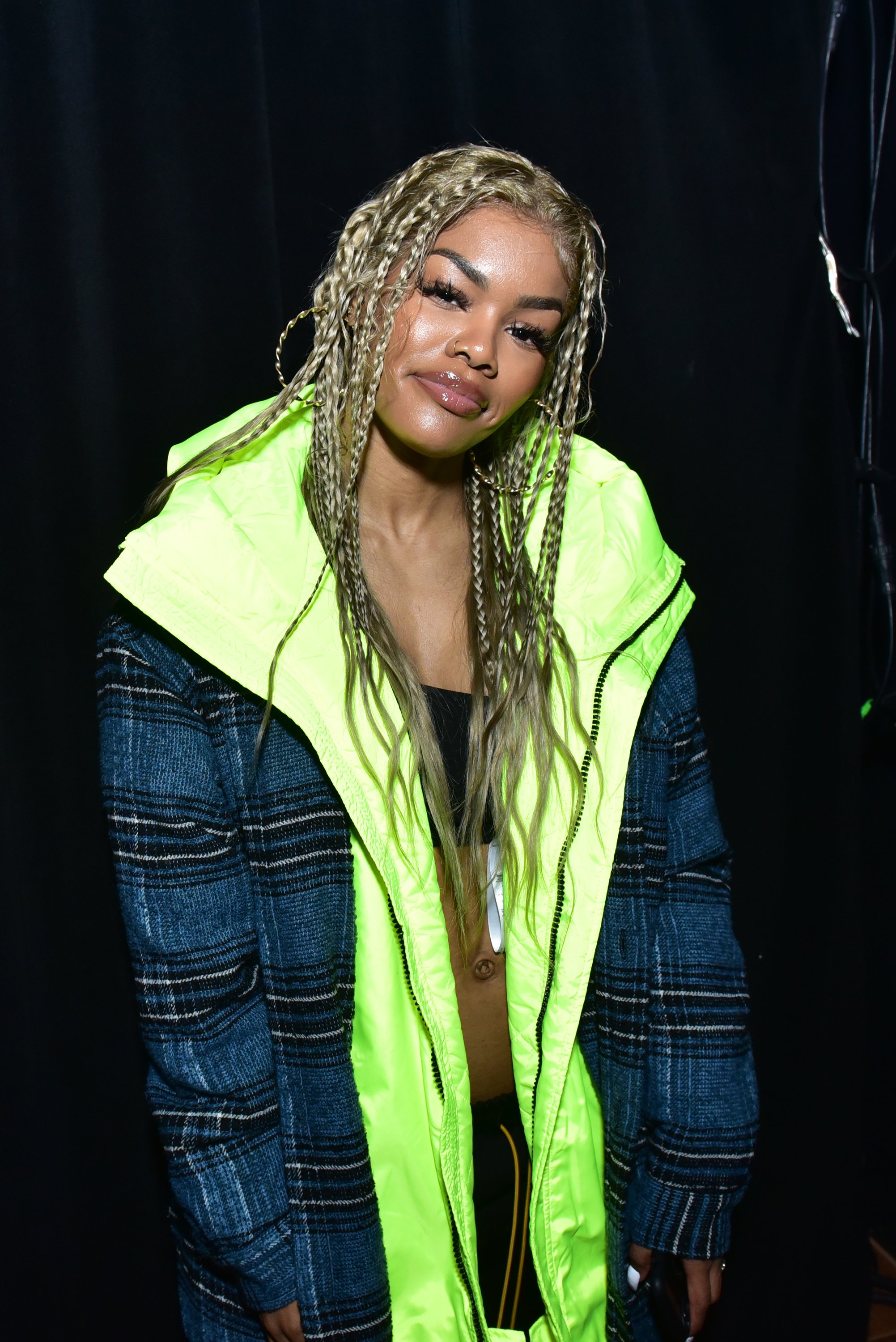 While Taylor failed to unveil the remaining items from the collection, she hinted that her newest arrivals would feature only unisex clothing.
The subtle teaser was enough to keep fans on their toes in anticipation of the upcoming New York Fashion Week, where the collection would be unveiled.
GIVING UP MUSIC FOR FASHION
Taylor has achieved record success in her fashion brand since announcing her retirement from music in 2020. Following the heartbreaking announcement, she wholeheartedly embraced her passion for fashion.
Shortly after the announcement, the star was named the new creative director at PrettyLittleThing, a renowned fashion brand. That seemed like the push Taylor needed to go all out for her new calling.
Barely a month later, she launched her first clothing line for the brand, a 25-piece collection comprising colorful crop tops, animal print clothing, and faux-leather outfits that combines "high fashion couture and streetwear" in one piece.
The collection, which promised a "girly-girl feel with a tomboy edge," did not disappoint. Little wonder fashion enthusiasts look forward to her upcoming release.
LIFE AS A MOM OF TWO
In addition to attaining excellence in the fashion world, Taylor has achieved some remarkable feats in her personal life. Topping the list is her motherhood status.
A look at her slim appearance and toned abs, no one would guess the thirty-year-old was a mom. But, interestingly, Taylor is a mom of two beautiful daughters, who she shares with her husband of five years, Iman Shumpert.
The duo welcomed their first child, Tayla Shumpert Jr. in 2015, making them first-time parents. Four years later, they welcomed their second daughter, Rue Rose Shumpert, born September 2020, just a day after Taylor's baby shower. Interestingly, both kids were born at home, as the actress famously prefers home birth.
TAYLOR'S LIFE AFTER MUSIC
Despite her retirement from music, the choreographer remains active in showbiz, honing her acting career while granting interviews and managing her eldest budding career.
The actress currently stars on the show "We Got Love Teyana & Iman" along with her husband, Iman. The two discuss details about their family and bringing up their kids.
In one episode of the show, the actress opened up about her approach to her daughter's career in showbiz, even at a young age.
She believed encouraging the youngster to become active on social media would foster her creativity in the long run. With a mom like Taylor backing her, Rue would certainly skyrocket to fame in no time, building an empire from the cradle.