Nick Cannon's Son Golden Is Already in 1st Grade at Age 4 & Poses Like Dad in Green Shirt in Photo
American entertainer, Nick Cannon's son Golden Cannon, looked like a mini version of his dad in a new picture his mom, Brittany Bell, shared on her Instagram. 
Nick Cannon is many things rolled into one. He is a rapper, singer, actor, and television presenter. He is also a father of seven children he shares with different women. 
Nick's profile seems like a lot, but he is successful in all he does and continues to be. It looks as though the rapper has passed his excellent genes to his kids.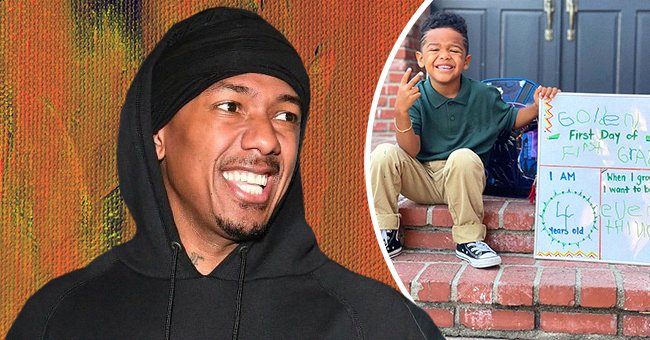 Recently, Brittany Bell, who Nick shares two kids with, posted a picture of their four-year-old son Golden Cannon. The snapshot showed Golden sitting on a red brick doorstep. 
He wore an olive green polo shirt and chinos pants, which he folded. The cute chap completed his look with black-and-white sneakers and wore a bracelet on his right hand. 
He sported a nice-looking haircut with side partings on either side and smiled as he posed for the snap, making a peace sign with his right fingers.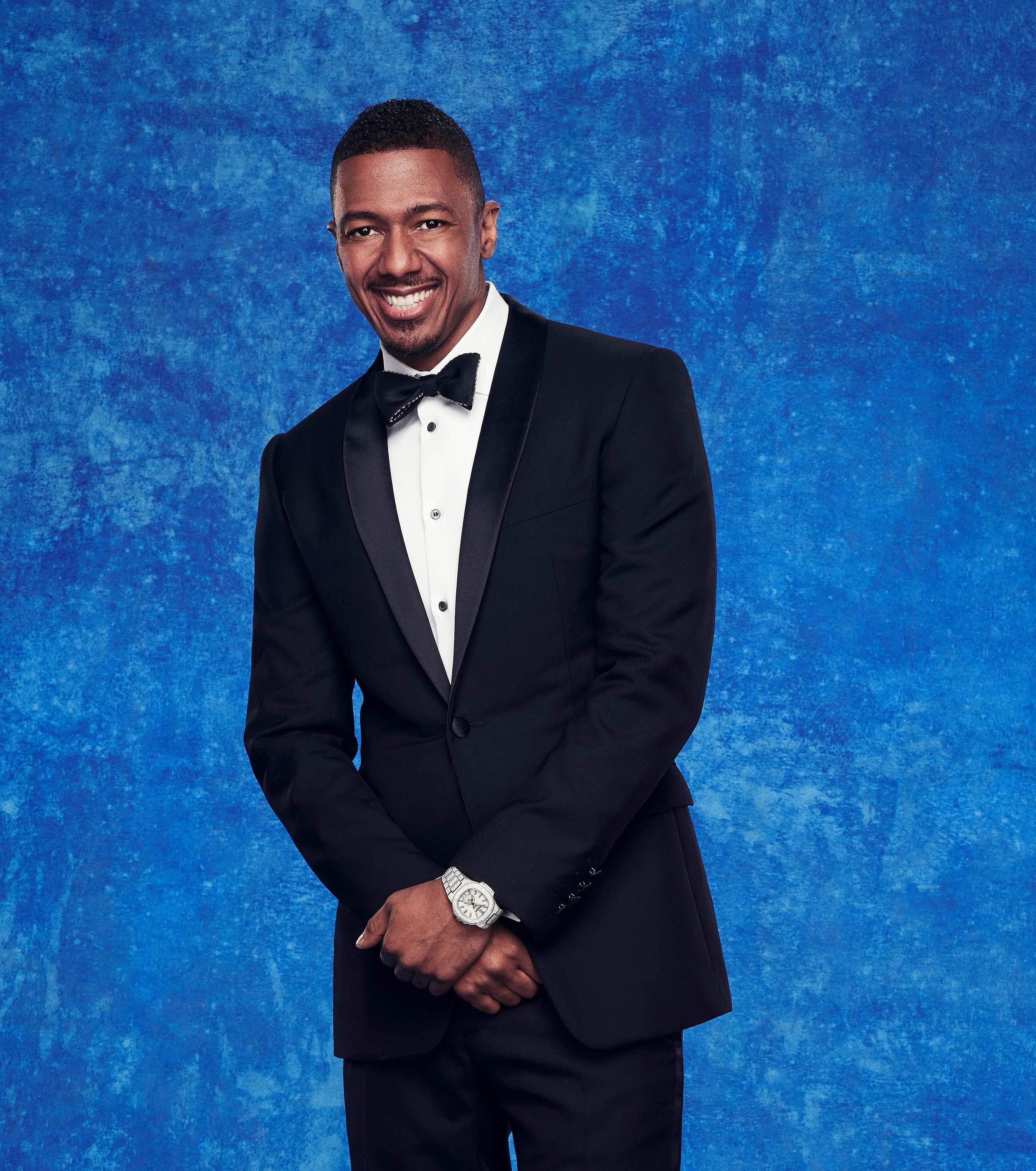 Golden held a mini whiteboard with some writings. On the whiteboard, he introduced himself and announced it was his first day of first grade. He also revealed he wants to be everything when he grows up. 
In the post's caption, proud mom Bell revealed her son started first grade, and her mind flooded with all memories of him as a baby leading up to his first day of first grade. She also expressed pride in her son and said he is ready. 
The "Masked Singer" host also defends his kids when he has to.
Bell explained that Golden skipped kindergarten and Pre-K but is soaring in learning and emotional development. She urged everyone to praise God and applaud her son, who she tagged a golden boy. In the concluding part of her caption, Bell wrote: 
"💌 ps. He said he wants to be everything when he grows up!! Well baby, you go right on ahead!! No limits to what you can be!! Be it all my boy!!! 💌"
Bell and Nick welcomed Golden in February 2017. They welcomed their second child together, a daughter named Powerful Queen Cannon, born in December 2020. 
Besides Golden and Powerful, Nick shares twins Moroccan Scott and Monroe with his ex-wife and singer, Mariah Carey. He shares another set of twins with Abby de la Rosa and another son with model Alyssa Scott. 
Despite having seven children with four different women, Nick is proud of them and said he had all his kids on purpose and not by accident. 
The "Masked Singer" host also defends his kids when he has to. He showed this side of him when he clapped back in the classiest way after Wendy Williams called Golden an "Oops Baby" in 2018. Williams made the comment when Nick appeared on her show. 
After the show, Nick shared an adorable, sweet video of himself and Golden and described him as a genius before adding there was no "oops" there. He also tagged Williams to the post and laughed out loud, showing it was malicious.