How Clark Gable, Marlon Brando, and Other Legendary Hollywood Actors Would Look without Hair
Making changes to your physical appearance is a matter of personal choice. While beauty standards and societal norms have been influencing our opinions for a long time, there are people who are brave enough to carve their own path. 
Yes, we're talking about our favorite Hollywood celebrities, who are forever ready to travel off the beaten path and inspire us with their smart choices. That's why we've done a little experiment involving a few Hollywood hunks. Consider it a "blast from the past." 
In case you're curious, the pictures you'll find below are not some wild fantasies of our readers. They are a part of the AmoMama experiment aimed at viewing the most legendary Hollywood actors without hair. Maybe some would even prefer this bald look! 
CARY GRANT 
If our favorite 'Charade' actor had been alive today, he would have loved to try this bald appearance. We're positive it would have complimented his transatlantic accent, light-hearted demeanor, and comic acting style to the maximum.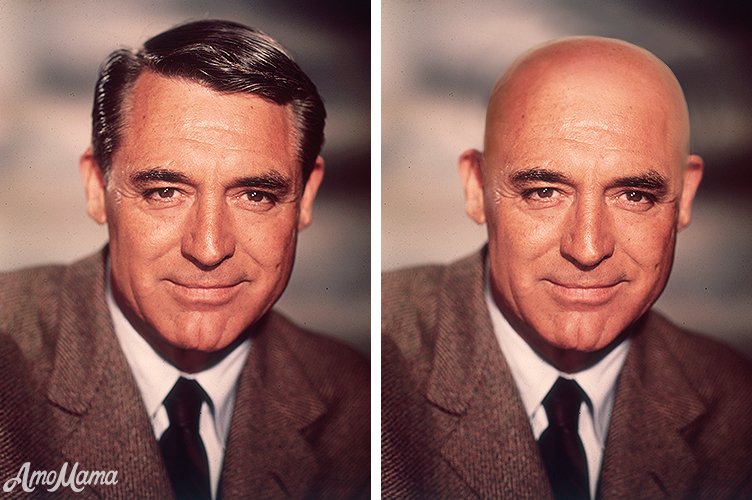 CLARK GABLE 
Our incessant love for 'Gone With the Wind' and Clark Gable knows no end. The King of Hollywood would have preferred to go bald if it meant capturing the hearts of millions of fans out there. Oh, how we wish it had happened!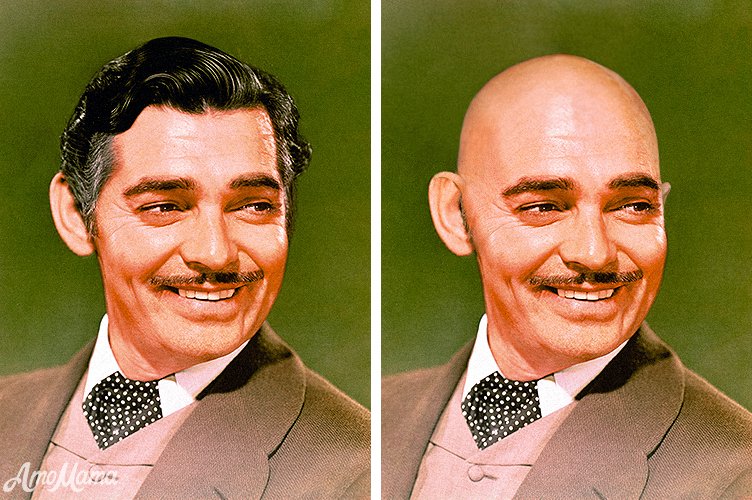 JAMES STEWART 
The 'Vertigo' and 'It's a Wonderful Life' star had a persona that established his stronghold in the American film industry back in the 1950s. We have no doubts that had Stewart opted for a bald look, he would have looked even more handsome.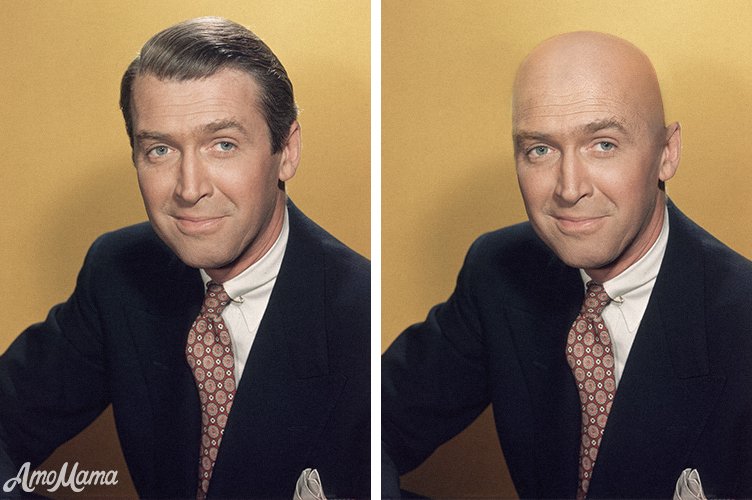 MARLON BRANDO 
The Godfather would not have existed without Mr. Corleone, and such a masterpiece was made possible because of his impeccable acting skills. Any hairstyle would have suited Brando back in the day, and even today, and we're just confirming that theory.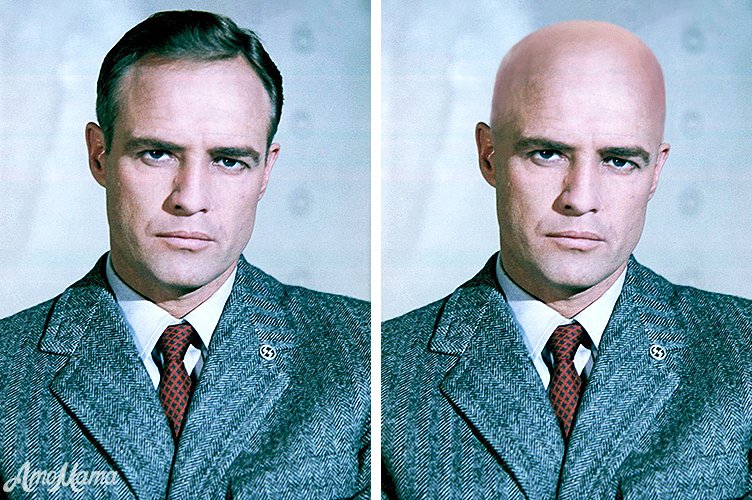 PAUL NEWMAN 
Let's take a moment to appreciate the phenomenal actor, entrepreneur, director, and race car driver Paul Newman. Even today, people remember him for his legendary acting and deep blue eyes, and with a bald look, he would have mesmerized us even more.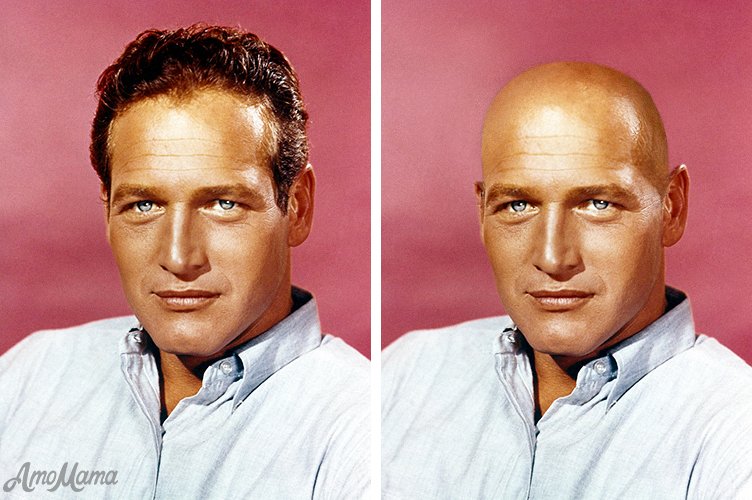 Which stars would you also love to see without hair? Share your feedback with us in the comments below, and we'll be happy to fulfill your request.