Fans Claim Snoop Dogg & Wife Shante Are Not in Good Terms after Noticing Odd Behavior in Video
Could Snoop Dogg and his wife Shante Broadus be having issues in their marriage? After observing the couple's odd behavior in a new video the rapper shared, some fans certainly think so. 
Snoop Dogg is one of America's most prominent rappers. Since breaking into the scene in the early 90s, his career has been on an upper pedestal, and today, he is seen as one of the rap legends. 
Besides his numerous achievements in the music industry, Snoop Dogg is also a family man and a proud father of four children, including three sons and a daughter.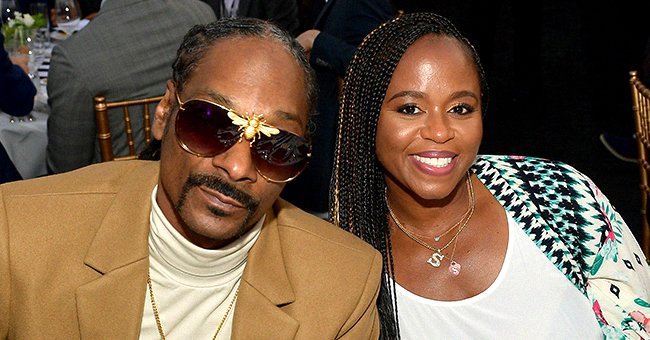 He has been married to his lovely wife Shante Broadus since 1997 and shares three of his four children with her. Shante is a successful entrepreneur and businesswoman and managed the early stages of her husband's career. 
She founded Boss Lady Entertainment, a music management company, which also produces films and TV projects. In June 2021, Snoop Dogg announced his wife as his official manager. 
He shared a picture of her on his Instagram page and captioned it, "My wife/manager/backbone. @bosslady_ent Fine af💝🌹💕💕🥰🥰💗💗💘." Snoop Dogg never fails to recognize his wife's influence and has honored her multiple times via social media posts.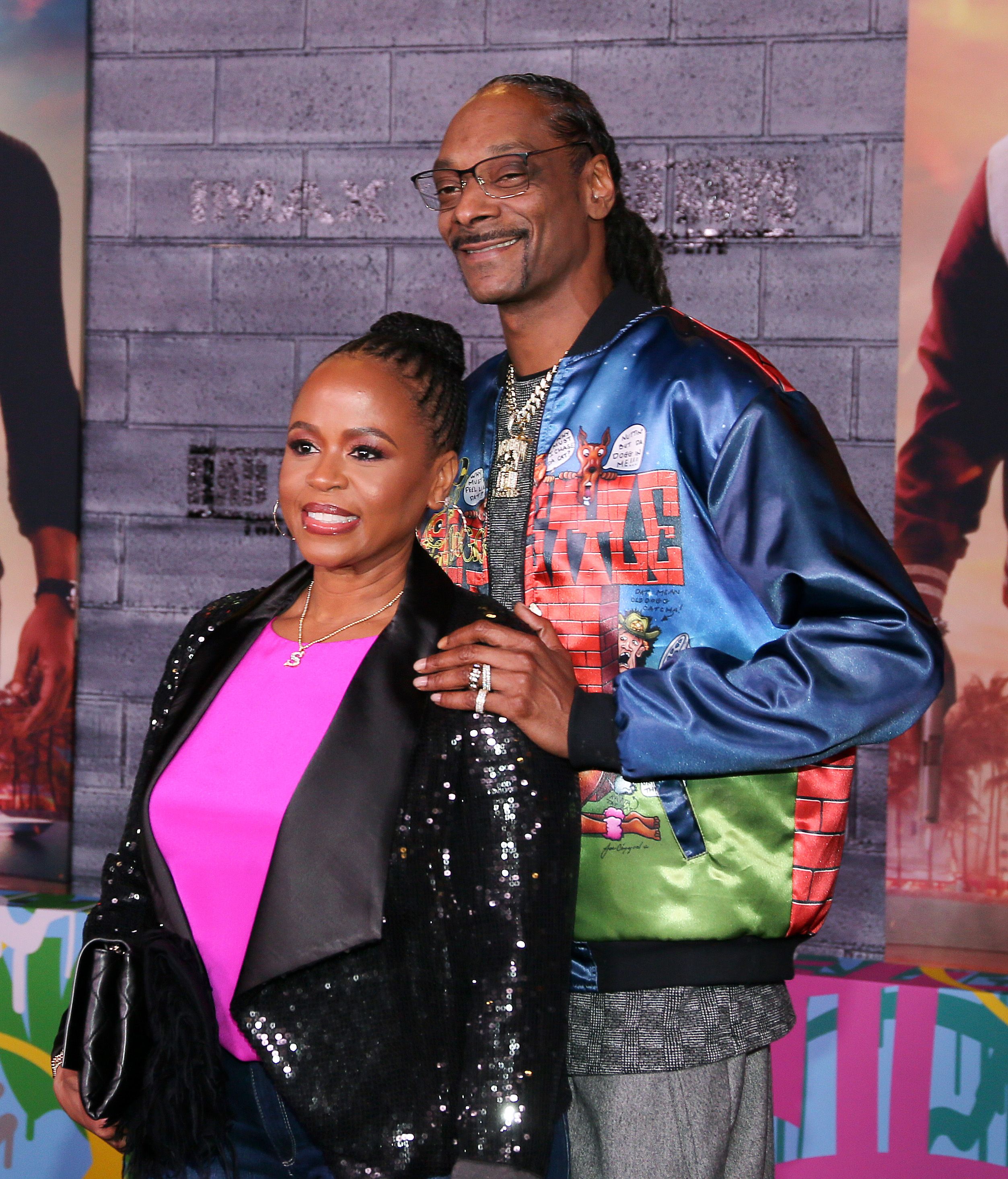 When the couple celebrated their 19th wedding anniversary, he shared an epic throwback picture of them and thanked her for always being there and for their kids. 
In June, the couple celebrated 24 years of marriage and took to Instagram to share the news of their landmark celebration and declare their long-established love for each other. 
In 2004, the hitmaker filed for divorce from Shante, citing irreconcilable differences.
All seems fine for Snoop Dogg and his longtime love. However, after the rapper recently shared a video of himself and Shante on Instagram, many fans felt there might be a problem between them. 
The video showed Snoop Dogg and Shante at what seemed to be an in-house party. He wore a white sleeveless top to match yellow and white jogger pants. He also wore multicolored sneakers, a black headwrap, and a necklace.

Meanwhile, Shante wore a gorgeous African print dress, which she matched with white sneakers. She rocked stylish braids and accessorized her look with a necklace and multiple bangles on both hands. 
In the video, the couple posed for snaps. Snoop Dogg placed his left hand on his wife's shoulder. However, she did not seem too interested in the photographs and kept a straight face, looking as though she was bored. 

The video cut to another scene that showed the couple dancing to Nigerian hitmaker and Grammy Award Winner Burna Boy's song, "Ye."
While dancing, the couple stayed away from each other. Instead, they danced around each other without really coming close. Shante did not seem too interested in dancing either.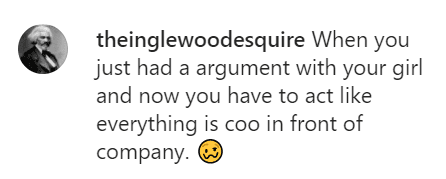 Toward the end of the clip, she was distracted by someone in the background. Snoop Dogg did not caption the video, but some of his fans had so much to say about it. 
One of them said Shante's body language showed she was either mad at Snoop Dogg or did not really want to be at the event. Another fan said the mother of three did not look happy. 

One fan likened Snoop Dogg, and Shante's attitude in the video to that of a man trying to act like everything is fine in front of people after arguing with his woman. 
Another fan had a similar interpretation and described the video as the case of a couple that got into a fight before leaving for the party. However, one fan did not feel there is a need for worry and said Shante would stick beside Snoop Dogg. 

If Snoop Dogg and Shante are indeed having issues, it will not be the first time they will be doing so in their 24-year-marriage. 
In 2004, the hitmaker filed for divorce from Shante, citing irreconcilable differences. However, he made a turnaround and reconciled with her. In 2008, the couple renewed their wedding vows. 
Last year, Snoop Dogg faced cheating allegations after social media sensation Celina Powell claimed he cheated with her. However, the rapper responded to the accusations by throwing shades at Powell and showing love to his wife. 
Although fans are worried about Snoop Dogg and his wife, it does not seem there is anything wrong with their marriage. And even if there is, they have shown in the past that they will always stick together.