Lil Nas X Announces That He Is 'Pregnant' with His Upcoming Album and Shares Photos of the 'Baby Bump'
Lil Nas X recently surprised the world with the announcement that he is expecting - his album "Montero," that is, and even went as far as sharing a series of pictures in which is seen sporting a baby bump.
The 22-year-old considers the album, which is scheduled to be released on September 17, to be his baby and revealed he was inspired to do the photoshoot after listening to Meghan Thee Stallion's "Dolla Sign Slime."
According to the artist, he immediately called his stylist and she helped him come up with the idea that he should do a pregnancy photoshoot to fully bring the concept to life.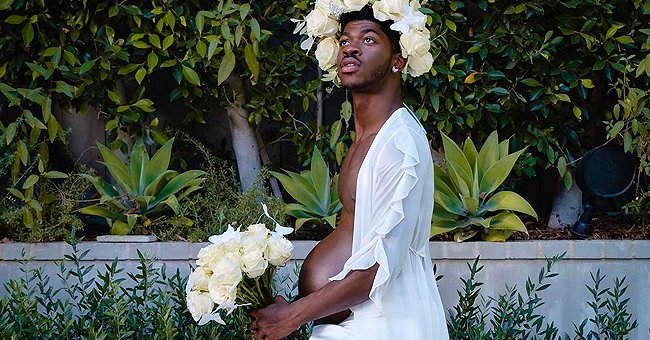 A PROUD "PARENT"
In the photos, Lil Nas X can be seen wearing all white, from his pants and the sheer ruffled robe to the crown of white roses on his head, as well as the roses he is holding.
The hip-hop artist also found the timing of the photos quite funny since he took to Instagram on Monday to share a spoof of Drake's "Certified Lover Boy" album cover.
While Drake's cover features emojis of pregnant women, Lil Nas X's has several pregnant men. The rapper laughed because he couldn't believe the universe lined up "this perfect for this to happen."
Lil Nas X said that he is Montero's mother and father, although the producers who worked on it can also be considered its fathers, or maybe uncles.
SURPRISE! I can't believe i'm finally announcing this. My little bundle of joy "MONTERO" is due September 17, 2021 🦋💕🥲 pic.twitter.com/dry8lAhpPr

— MONTERO 🦋 (@LilNasX) September 2, 2021
FINDING HIMSELF
The star, who worked on the album during last year's lockdown, found the whole process therapeutic, adding that he has changed when it comes to the way he deals with his emotions. He said:
"I've changed the way that I handle a lot of situations, the way I manage my sadness and anger, and just understanding that I don't have to react to emotions in certain ways."
Lil Nas X realized that he can choose how he feels, as well as how he reacts, and has learned to let people's criticism roll off his back. He also learned that the only person who needs to believe in him is himself.
During an interview with Variety, the superstar said that he spent the whole COVID-19 pandemic "making music and crying," and that he used to be "overly critical" about everything he was creating.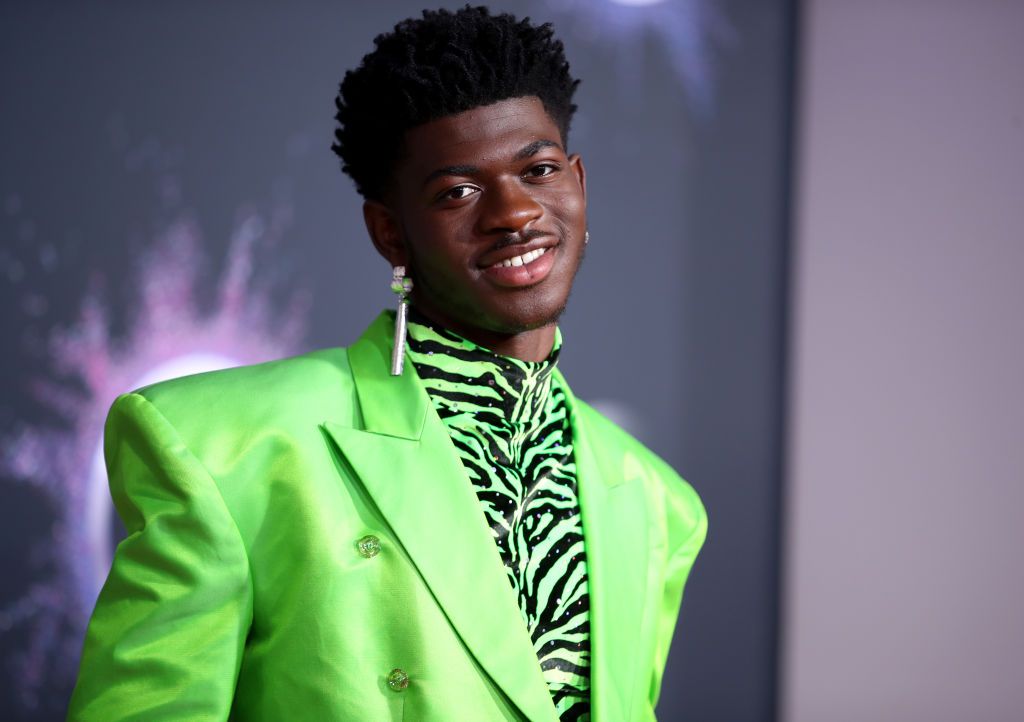 Lil Nas X will be one of the artists expected to perform at the 2021 Video Music Awards on September 12, along with Olivia Rodrigo, Camilla Cabello and Machine Gun Kelly.