LL Cool J's Wife of 26 Years Flaunts 3 Tattoos in Red Blouse & Floral Skirt Sitting on Wooden Log Rounds
Simone Smith, the wife of rapper LL Cool J, is a stunning beauty fans can't get enough of. Her recent Instagram share has left followers in awe of her beauty.
Simone Smith has been married to iconic rapper LL Cool J for 26 years, but her looks are just as stunning as it was when she first graced the scene more than two decades ago.
Smith and her husband are one of Hollywood's most outstanding couples who have stuck to their family despite the many failed celebrity marriages they have witnessed over the years.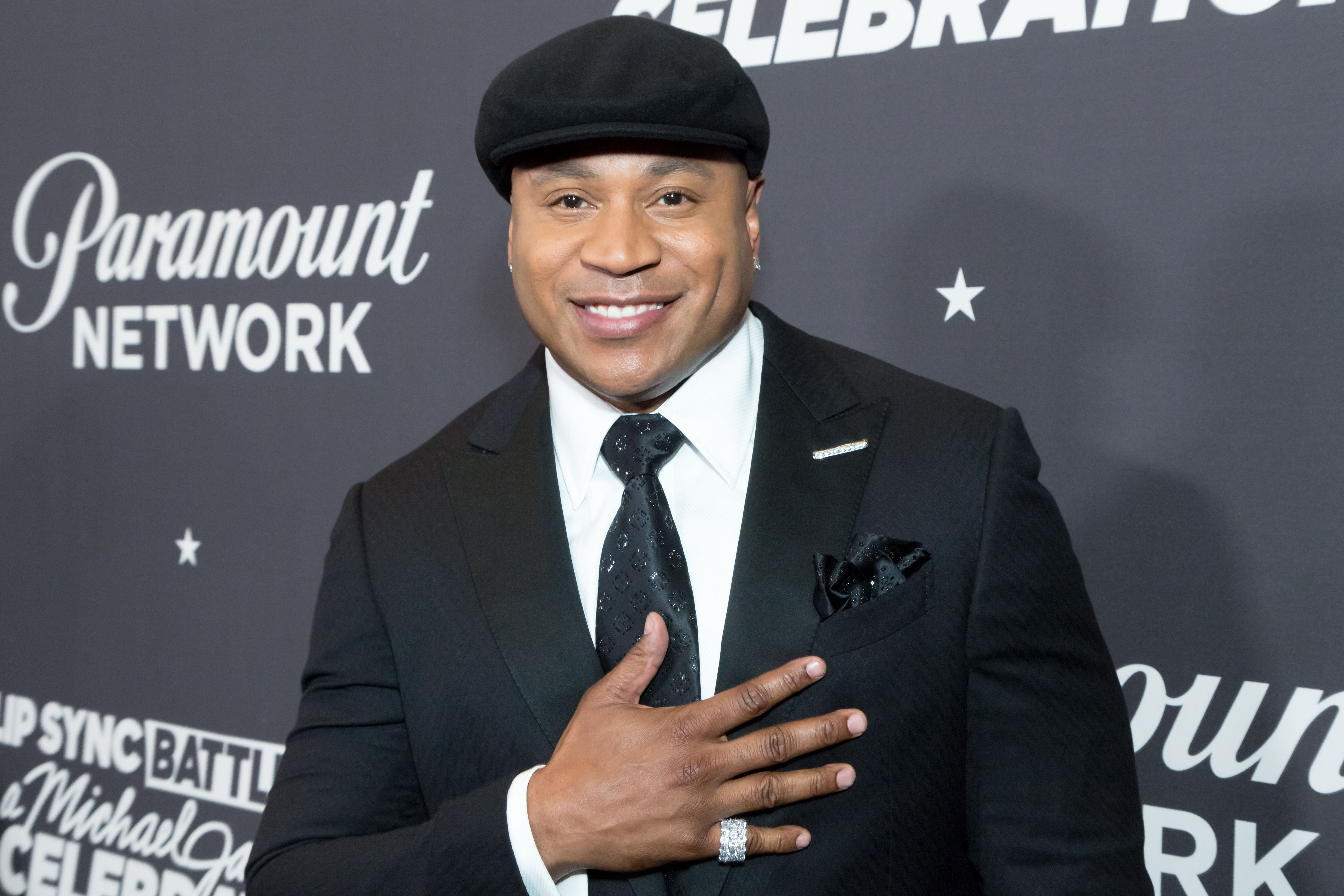 Her love for family is top-notch; however, it is her incredible looks that captured the attention of her fans following a captivating post she shared on her Instagram.
Smith looked stunning in a lovely red blouse and floral skirt, which she rocked as she sat on a wooden log rounds showing off her three visible tattoos. The mom of four was nothing short of breathtaking in the snap.
From her smile to her accessories, the entrepreneur looked comfortable in her outfit. Her blonde braids complimented the gold jewelry on her hands which she spiced up the look with.
Smith added finishing touches to the glam with a pair of attention-grabbing heels alongside a jean bag. From her post caption, the jewelry seller was in the mood to shine, and her fans fell for it.
Nina is the one who followed in the rapper's steps to pursue a career in music.
Several sweet comments followed the post, and in a few hours after it was shared, it racked up over four thousand likes, but it was the compliments that captured the heart of Cool J's wife.
Although many fans know Smith as a successful businesswoman and wife of a famous rapper, not many fans know that she had been through a dark past that almost changed her life.
Her family received the shock of their lives in 2004 after it was discovered that she was battling a rare type of bone cancer called chondrosarcoma. The moment was crucial for Smith and her family as she had to undergo life-saving surgery.
Smith has her family to thank for making it through her health scare. The mom of four and her famous husband, Cool J, have been together since the rapper was a teenager before he found fame.
The duo dated for eight years and tied the knot in 1995. Their union has produced four children, Najee, Italia, Samaria, and Nina. Of all their children, Nina is the one who followed in the rapper's steps to pursue a career in music.
More than fifteen years after Smith's health scare, Cool J's family are enjoying the close bond they share and are giving back to society by joining the battle to raise awareness for cancer.