Woman Films Her Date's 'Red Flag' and the Video Sparks Debate
A woman saw flashing red while on her date, choosing to share her decision to ditch him with the online world. Netizens were at each other's throats as the video set a raging argument alight. 
TikToker jade or @jadealyzaee took to the platform, sharing a seemingly innocent clip that sparked a fury of debate in the comment section. The commenters could not agree on whether what jade referred to as a "red flag" was indeed so.
The TikTok user can be seen walking towards her front door. In the background, there is a faint glimpse of a car driving down the road with its lights on.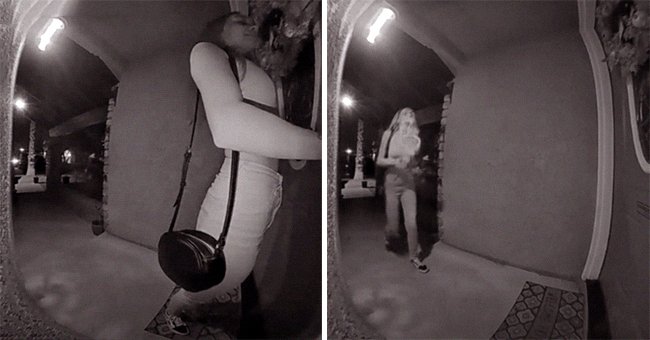 The TikToker included overlay text on the video stating that her date didn't wait for her to get inside her house before driving away. In the clip, while unlocking the door, jade expressed: 
"And he didn't wait til I got in the house. Red flag number 2. [sic]"
The TikTok user then said she would be ghosting him. The post has gone viral, receiving just over 19,000 comments, with a significant number of them debating over whether the TikToker was overreacting. 

Many of them implied that the original poster was dramatic, stating that her date is the lucky one, having dodged a bullet. A lot of commenters disagreed, finding his actions incredibly unchivalrous. 
A woman received a worrying note from a stranger while she was on a date. 
One individual wrote that those who didn't understand why it was important for him to wait until she got inside were not raised correctly. There were a minority of commenters who were simply confused and had never heard of this before. 

Many people were curious about the first red flag, to which she replied in the comment section that he didn't open any doors although she lauded him for paying. Once again, there were mixed reactions to this, with one person responding: 
"You know chivalry is actually a bad thing right? It wasn't about being a gentleman for woman...look it up bae."
However, many agreed that he should have been more gentlemanly. One individual expressed their belief that feminists have dismantled these traditional dating gestures. 
Sometimes the person on the date doesn't spot the red flags, but someone else does, be it a friend, a family member, or even a stranger. This occurred when a woman received a worrying note from an unknown man while she was on a date. 
The Twitter user going by @Hadia__S explained that the gay guy sitting behind her passed a note to her when her date went to the bathroom. It read that there were many red flags and that she should be wary and keep herself safe. 
The Twitter user herself stated that she also felt something was off but was hesitant about what to do, with the note confirming that her intuition was correct. According to these women, red is the new black.