Catherine Zeta-Jones Stuns in Knee High Brown Boots & Blue Shorts While Celebrating Labor Day
Catherine Zeta-Jones looked elegant as ever in an outfit that got all her fans stunned. The award-winning actress slipped her graceful figures in blue shorts and brown boots as she celebrated Labor Day.
Catherine Zeta-Jones, well known for her elegant fashion style and beautiful signature brunette curls, took to Instagram a stunning photo that got fans reacting. The post attracted lots of kind words and praises from all viewers. 
The actress celebrated Labor Day while dropping her new look on Instagram. The outfit she rocked fitted her beautiful features perfectly, and fans have not gotten over the look since she posted.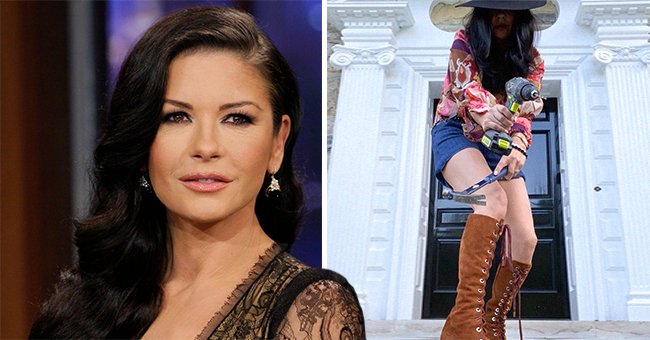 ZETA-JONES ON LABOUR DAY
In the snapshot shared, Zeta-Jones, rocked a floral, long-sleeved top and a hat that covered most of her face. She wore a pair of jean shorts and spiced it all up with brown high boots.
She represented Labor Day with the screw gun and claw hammer she held as she posed for the photo. The photo shared barely 15 hours ago has gotten over 12,204 likes, and it came with a caption that read: 
"Happy Labour Day to all my American family and friends."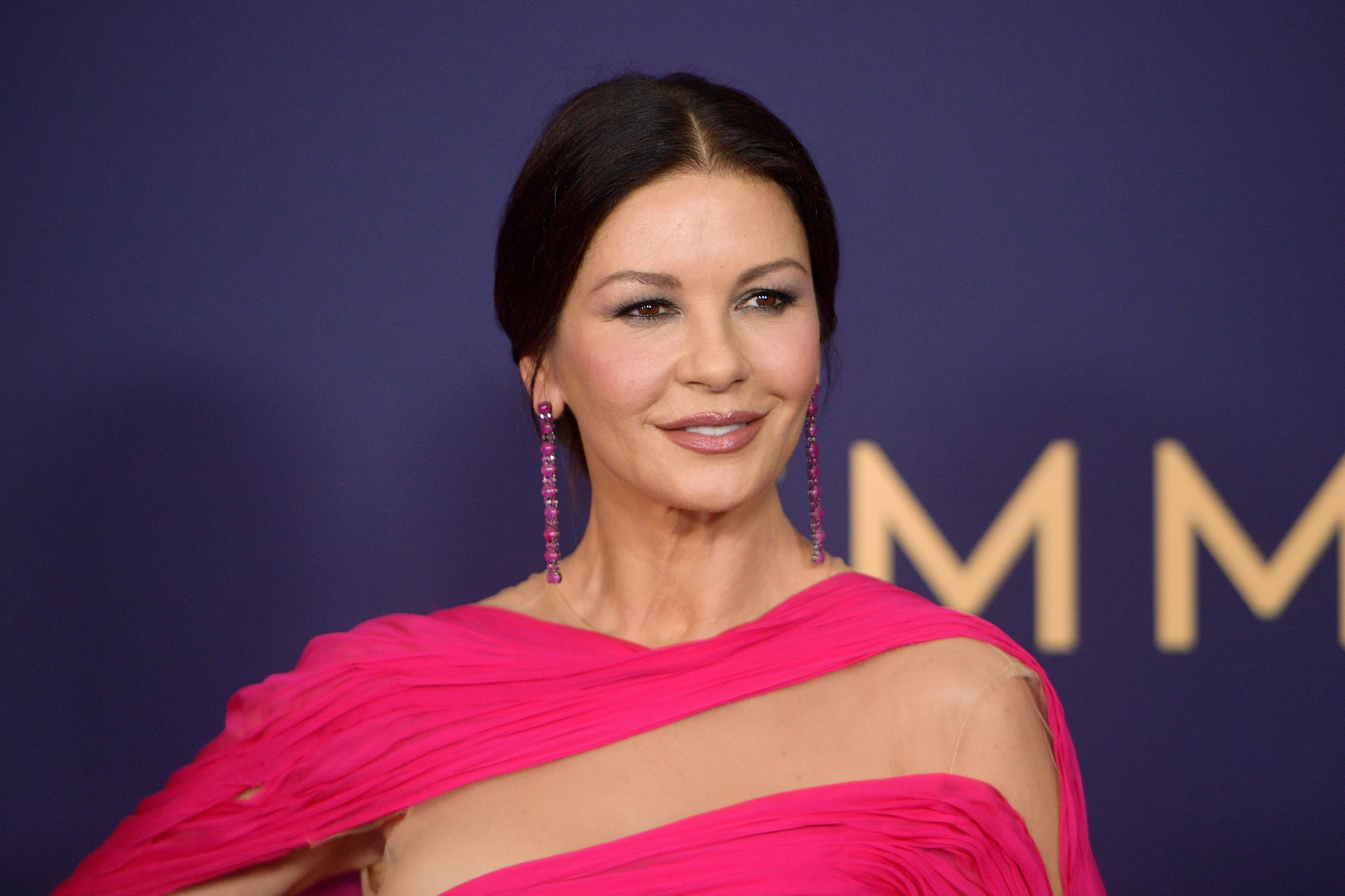 While makeup could add to one's beauty and brighten up the face, some people do not need the enhancement as their faces already looked stunning, and such is the case with Zeta-Jones.
[Zeta-Jones] has won the Academy Awards, BAFTA Award, Tony Award, and an award from the Screen Actors Guild.
In a recent social media update, the award-winning actress showed up with her face that had no makeup. The 51-year-old actress looked years younger and way beautiful in the selfie shared.
The post came after Zeta-Jones celebrated her youngest child, Carys Zeta Douglas' preparation for college. The star shared a throwback video that featured a younger Carys, sharing photos of baby animals from a picture book.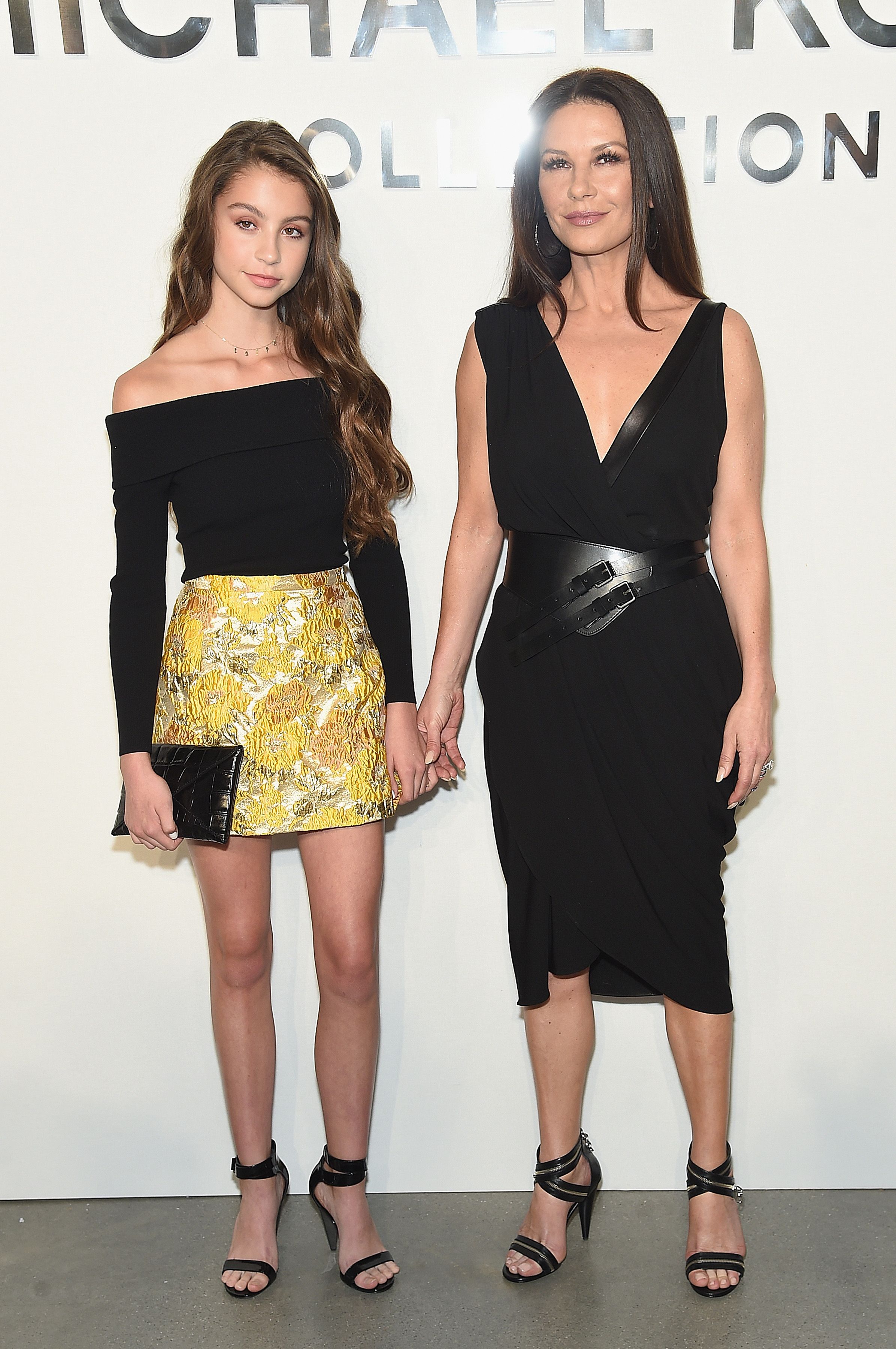 MORE ON ZETA-JONES
In the upcoming "Wednesday" Adams series, which will premiere on Netflix, Zeta-Jones will star as Morticia, the iconic Addams family. She will act alongside Jenna Ortega, who will star as Wednesday, while Luis Guzmán will play Gomez Addams.
"Wednesday" is a supernatural mystery movie that explores Wednesday Addams' life as a student at Nevermore. Wednesday's effort to master her emerging psychic potentials prevented a monstrous killing that had been terrorizing a local town.
Aside from "Wednesday," the actress appointed Commander of the Order of the British Empire for her film, and humanitarian work has starred in other top series. She played significant characters in "Feud" and  "Queen America."
ZETA-JONES' PERSONAL LIFE AND ACHIEVEMENTS
Born September 25, 1969, in Swansea, Wales, she studied medical theatre at the Arts Educational Schools in London. After a few stage performances and films, she starred in the British TV series "The Darling Buds" before moving to Los Angeles.
She made her way into Hollywood and played in movies, including the action film "The Mask of Zorro" in 1998 and 1999's "Entrapment." The actress's hard work has spoken for her over the years.
She has won the Academy Awards, BAFTA Award, Tony Award, and an award from the Screen Actors Guild. She is married to Michael Douglas, and the couple has two lovely kids together, Dylan Michael Douglas and Carys Zeta Douglas.