Kate Hudson Leaves Little to Imagination in Daring Black Dress in Venice
Movie star Kate Hudson turns up the heat in a recent social media update as she showed off her look at the Venice Film Festival. Hudson opted for a racy black dress that revealed her killer body.
"Almost Famous" actress Kate Hudson had her slew of Instagram fans in a frenzy after she posed a hot look from an event she recently attended. Hudson left little to the imagination in a classy outfit.
The actress rocked a designer dress that paid homage to her curves and willowy body. And fans could not get enough of the show-stopping look. Hudson also caught the attention of fellow stars.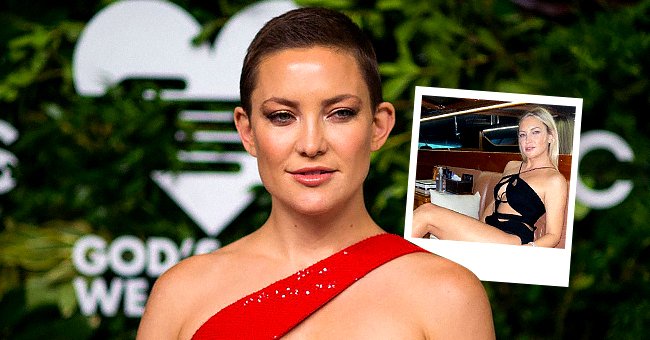 KATE TURNS HEADS IN VENICE
Her appearance at the Venice Film Festival had the "How to Lose A Guy in 10 Days" star showing off her porcelain-smooth skin. She donned a hot number in the form of a little black dress.
Hudson has had a pretty rocky start to the month of September.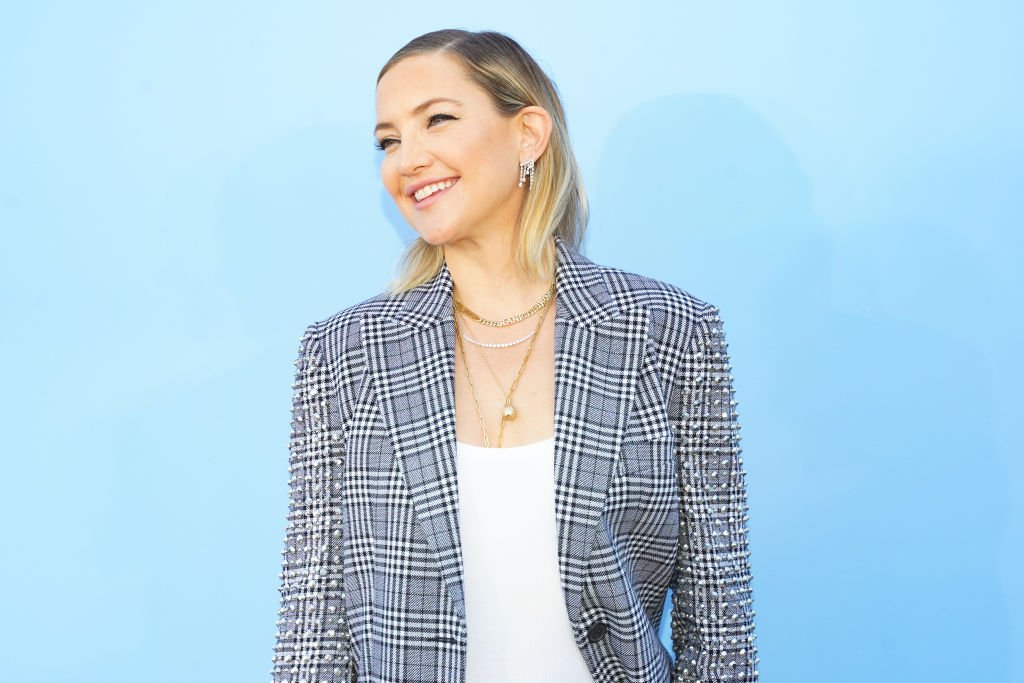 The outfit has many symmetrical cutouts intricately placed around her torso and hip area. The outfit showed off Hudson's fit figure and her enviable abs while she let her blonde curls fall down her shoulders. 
Presumably, Hudson opted for sparse jewelry because the dress already made a resounding statement. She sported a Crivelli bracelet and a pair of Manolo Blahnik heels. Her witty caption was a homage to Coco Chanel: 
"Before you leave the house, look in the mirror and take one thing off- Coco Chanel. I chose fabric."
She posed in a car channeling the aura of a temptress. The star actress sat cross-legged, showing off red hot fingernails. She also gave fans a look at her long flawless limbs.
ANOTHER STUNNING LOOK FROM THE STAR
The Golden Globe winner was not entirely done with her show-off as she rocked another eye-popping look while attending the "Mona Lisa and the Blood Moon" movie premiere. 
While Hudson kept the focus away from her nude makeup glam, she rocked a flowing red dress with a Valentino tulle skirt. The outfit included a mesh bodice that showed off Hudson's torso and cleavage. 
She flaunted the spectacular glam on Instagram, giving fans ample fashion inspiration. The mom-of-three also made sure to thank her designer for the Aries dress.
HUDSON RECENTLY MOURNED A LOSS
Away from all the glam and spotlight fuss, Hudson has had a pretty rocky start to the month of September. Last Saturday, she took to her Instagram page sharing a soulful message in honor of a late friend, David Babaii.
Babaii was the "Fool's Gold" actress's hairstylist and friend for over two decades. She included throwback photos of the celebrity designer working on her kids' hair.
The pair had a nice time sealing their friendship with business when they launched a hair care line in 2008. Many other stars like Cindy Crawford, Paris Hilton, and Rita Wilson all shared their heartfelt feelings.