'Gomer Pyle' Star Frank Sutton Survived by Son Who is His Carbon Copy and Continues Family's Legacy
Frank Sutton became a widely loved actor, appearing in several films in a career that lasted a few decades. Since his death, his look-alike son has kept his legacy alive.
One of Hollywood's remarkable talents of the 19th century was Frank Sutton, an actor best known for playing Gunnery Sergeant Vince Carter in the series "Gomer Pyle."
The series has remained a classic in history, and so has Sutton's legacy, which is being kept alive by his look-alike son. Here are more details of the late actor's career and his son.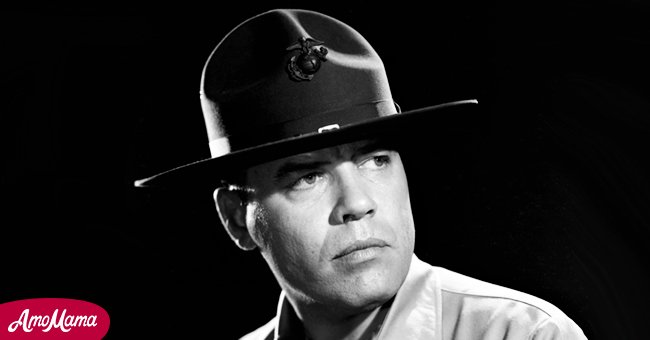 WHO WAS FRANK SUTTON?
Like many movie stars, Frank Sutton's desire to be an actor was carved when he was a little boy of 9. The actor, born and raised in Clarksville, Tennessee, featured in a school play and afterward became a regular drama club member.
Speaking of his first time on stage, the late actor noted that things didn't go so well, and he had to walk out of the stage. It was at that moment he made up his mind on the path he would walk.
After his high school graduation, Sutton found work as a radio announcer, but during World War II, he enlisted in the Marine Corps. He was turned away as the doctors observed that he had a disability.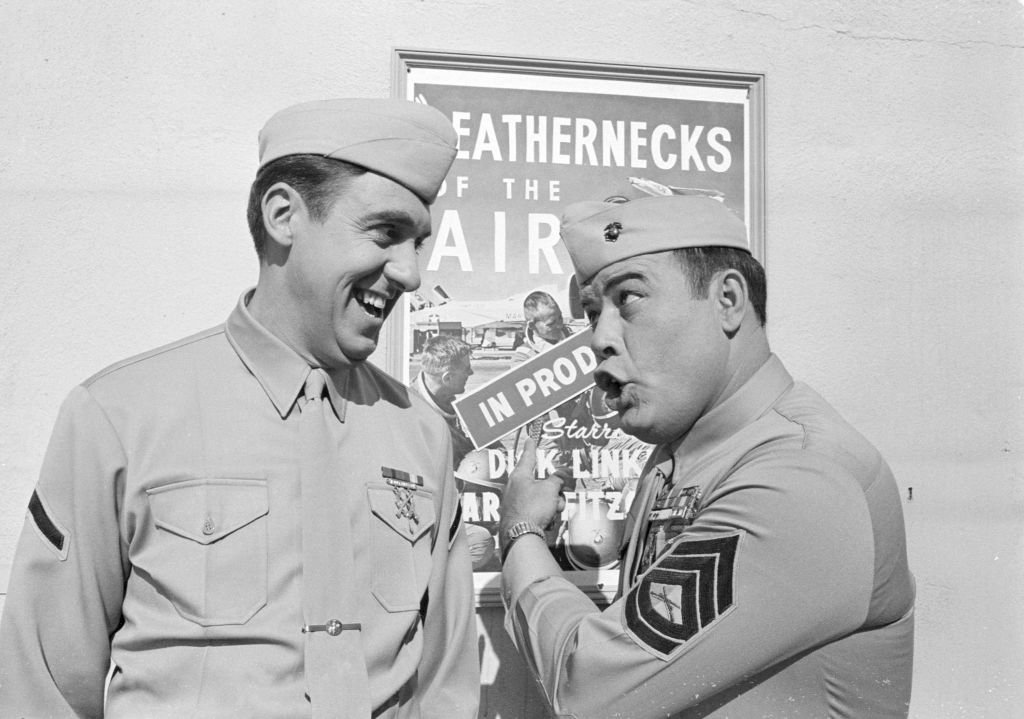 After the war, Sutton returned to a regular job but realized he lacked fulfillment. He wanted to return to the stage where he felt he belonged, and soon enough, he joined the drama program at Columbia University in New York City.
SUTTON'S CAREER
Finally, Sutton got his first role. He made his on-screen debut in 1950, playing a supporting role in the series "Tom Corbett, Space Cadet." The role helped boost his confidence in securing more acting jobs.
During the 50s, Sutton got cast in a series of movies such as "The Edge of Night," "The Secret Storm," and "The Untouchables," where he gained more recognition as an actor.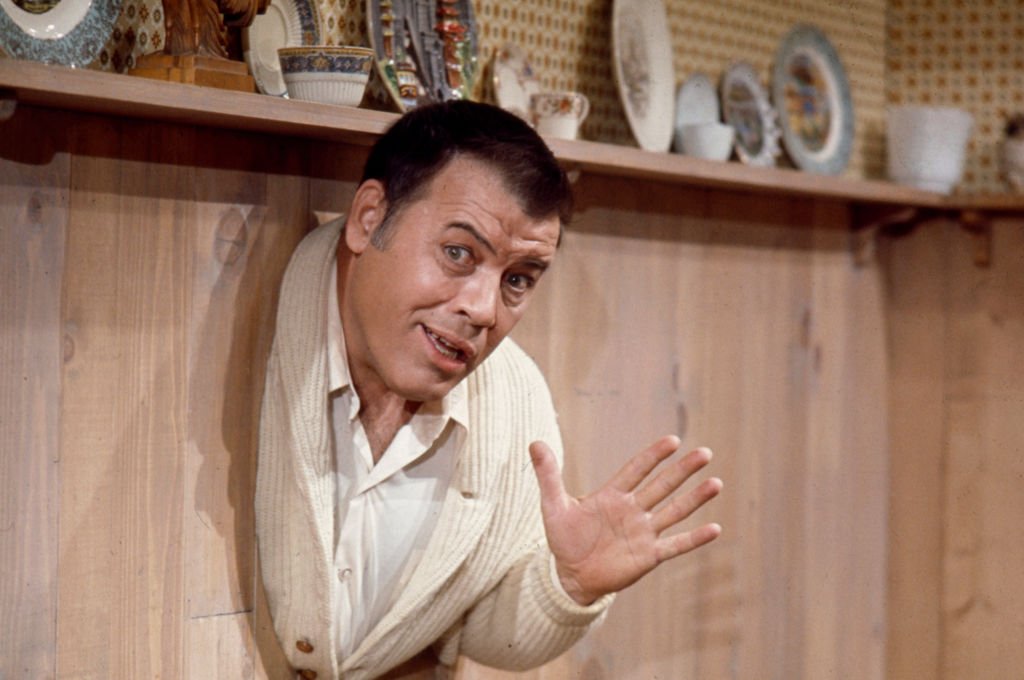 His big break came in the 1964 classic, "Gomer Pyle." In playing Gunnery Sergeant Vince Carter, Sutton got the chance to be a Marine Corps member, howbeit on screen.
Also, Sutton was made an "honorary sergeant" in the Marine Corps for his voluntary entertainment at camps, hospitals, and Marine bases. 
Sutton's war experience and upbringing proved to be a perfect match for the role. Although it has been more than five decades since the series first aired, his role is still considered one of the best.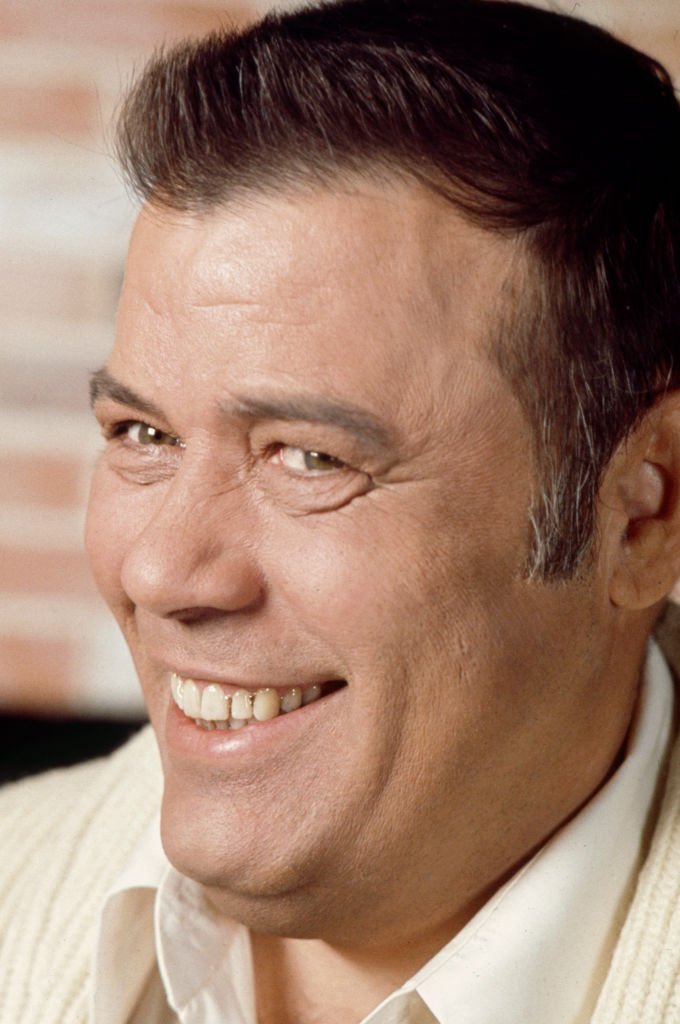 Sutton's Sergeant Carter was a Korean War veteran who was easily angered and a tough to please drill instructor. Many recognize this character for his wide-flaring nostrils and short, spiky haircut, always plotting ways to get Gomer Pyle transferred out of the Marines.
After his role in "Gomer Pyle," Sutton went on to play supporting roles in other films like "Four Boys and a Gun" and "The Satan Bug." Afterward, he took up stage roles and appeared in works like "The Odd Couple," "Anything Goes," and "No Hard Feelings."
Sutton's last TV appearance was in the 1970 American anthology comedy series "Love American Style," where he took on various roles in five episodes of the series.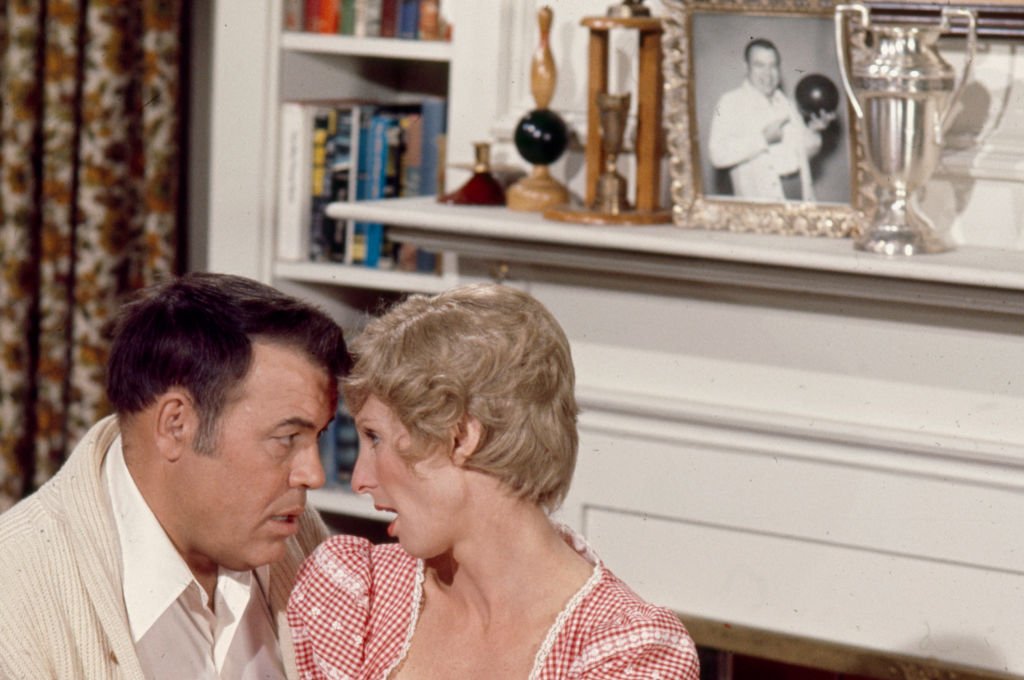 HIS DEATH
On June 28, 1974, Sutton had a heart attack while practicing for a comedy play called "Luv." He passed away shortly after the attack and was buried in his hometown of Clarksville.
The police revealed that the actor suffered the attack while in his dressing room just before going on stage at the Beverly Barn Dinner Playhouse. The news came as a shock to the crowd.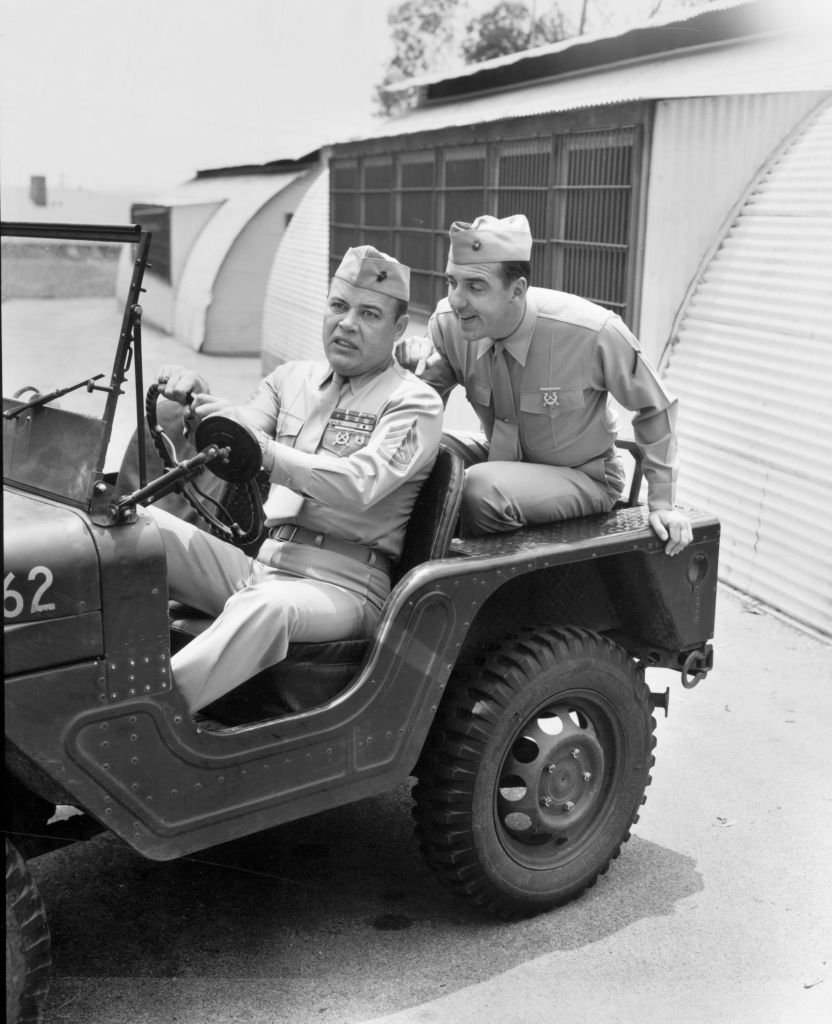 LOVE AND FAMILY
Sutton tied the knot with soap opera writer Toby M Igler in 1946. The couple had two children, Joe and Amanda. Joe, the actor's look-alike son, is continuing the family legacy as a playwright.
MEET JOE
Like his famous dad, Joe has always had a thing for creativity. Growing up under his famous dad, Joe often dreamed of writing stories that stars like his late dad would enact.
Joe, who was born in New York and raised in LA, was 20-years-old at the time of his father's passing and realized the torch had been passed to him.
JOE'S CAREER
Following his father's steps, Joe returned to New York in 1987, and afterward, the New York Theatre Workshop produced his breakout play, "As It Is In Heaven." The play was a satire about evangelical Christians trooping into the Republican Party.
This proved to be all the younger Sutton needed to establish himself as a fresh, provocative voice in the industry. After that, Joe went for his second play, "Voir Dire," about criminal justice and race.
It premiered at Seattle Rep and was nominated for the Pulitzer Prize and the Best Play Award of the American Theatre Critics Association.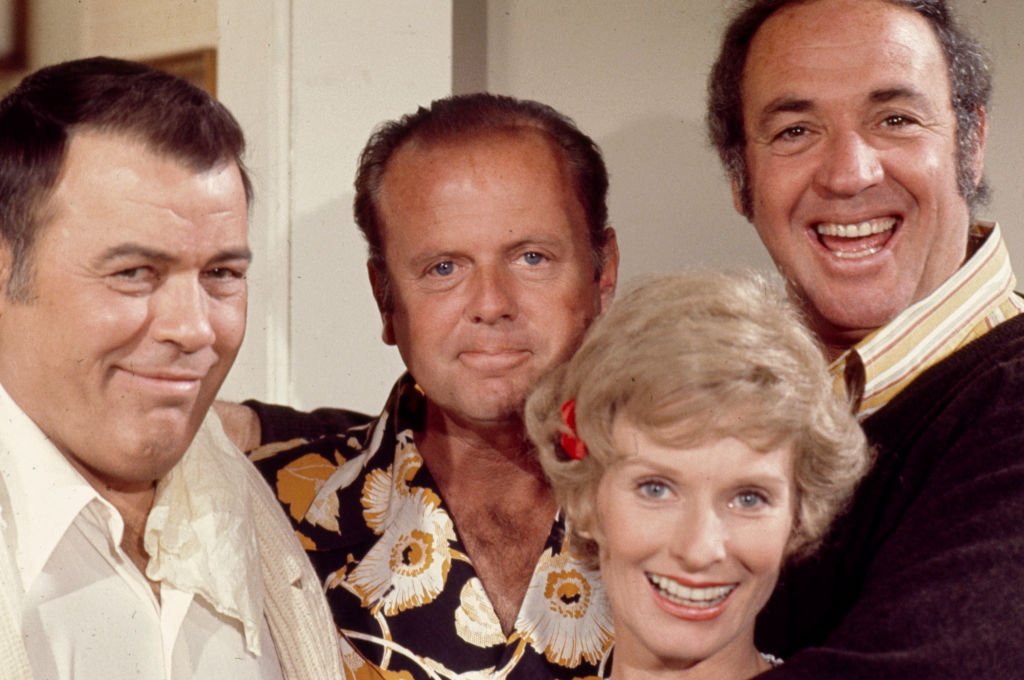 Over the years, Joe's works have included different subjects such as waterboarding, Hurricane Katrina, real estate speculation, fraudulent science, and life after communism in Eastern Europe.
His works have been performed in major theatres like "Trinity Rep," the "Old Globe," "Arena Stage," "Primary Stages," and the "Cleveland Playhouse." His works have also been featured in theatres in Turkey, France, and Germany.
Joe's most recent play, "Twirl," received the 2021 Julie Harris Best New Play Award from the Beverly Hills Theatre Guild. Asides from being an actor, Joe has taught playwrighting at Dartmouth College. 
Although he does not appear on screen like his dad, Joe's achievement in Hollywood has contributed to keeping his father's name on the lips of everyone.