Original 'Blue's Clues' Host Steve Burns Sparks Nostalgia in Video for Show's 25th Anniversary
"Blue's Clues" star Steve Burns recently marked the show's 25th Anniversary with an emotional video that left fans nostalgic and in tears. Take a look at his heartwarming clip. 
Actor Steve Burns was the iconic host of the classic television program "Blue's Clues." The children's show, which premiered in 1995, featured his animated puppy named Blue.
Blue would assist Steve in finding three clues, and they would engage viewers in solving them. The acclaimed series, which ran for six seasons, ended in 2005, three years after the host's sudden exit.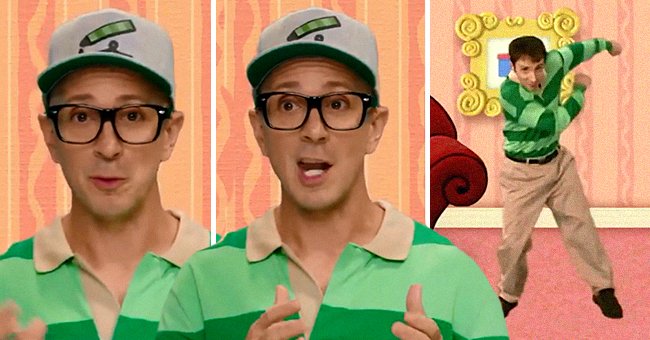 Today, fans seem to have finally found closure. Now 47, Burns shared a video of himself on Nick Jr.'s Twitter page for the show's 25th Anniversary. Speaking about his abrupt exit, the actor asked in the clip:
"Can we just talk about that?"
Burns explained that he left the show and pursued other opportunities. His time away from the show, he challenged himself and chased after the things he had always dreamed of doing.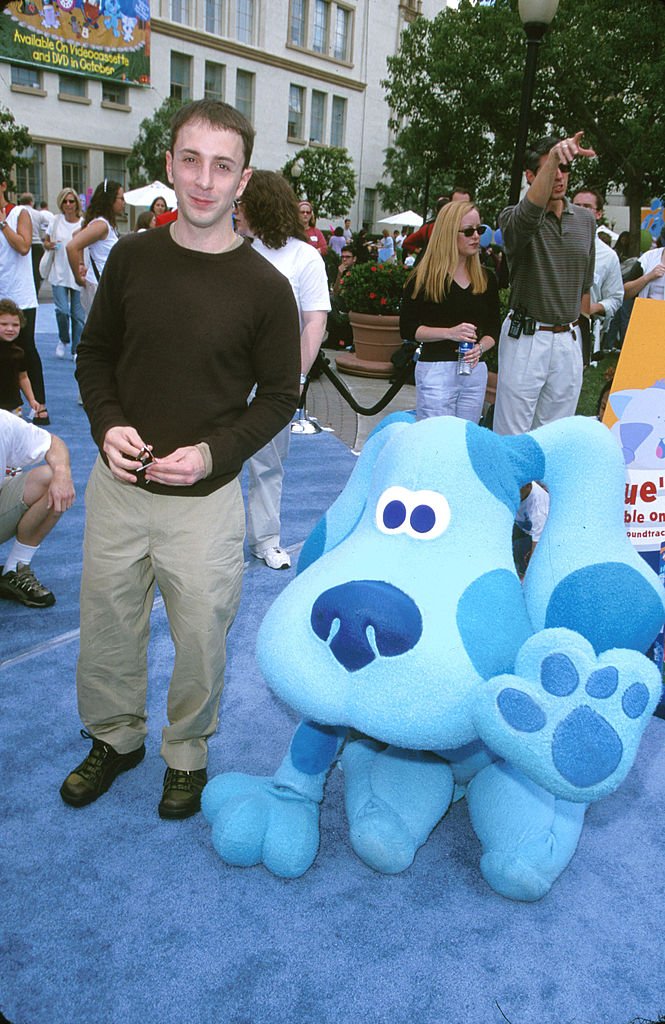 He acknowledged how his young fans then, are now accomplished individuals. Burns pointed out they were just looking for clues before, and now they are all about student loans, jobs, and starting families. 
Nickelodeon hailed Dela Cruz, in 2019, the newest host in the reboot series "Blues Clues & You."
Burns also told his fans that all the help they gave to him on the show is still helping him today. He ended the clip by saying, "After all these years I never forgot you. Ever."
and here I am, a full-grown adult, crying over this video. Blue's Clues was my favorite show as a kid, I still remember watching it in my grandma's old house, and I truly hope Steve knows how much his place in our childhoods meant to a lot of kids.

— Timevirus (@Timevirus1) September 7, 2021
Watching Burns' heartwarming message made several Twitter users emotional. Some fans stated they cried watching the meaningful video and shared about the show's impact on their lives. 
Another shared a picture of Burns carrying his backpack with Blue and the host's younger on-screen brother Joe, played by Donovan Patton. The user said Burns was just with them all those years of childhood. 
Things have changed a lot since you left, Steve, but we've always believed in you, who believed in us 💚

— Xbox (@Xbox) September 8, 2021
As soon as Burns left the show, he began working with the band Flaming Lips, alongside producer David Fridmann and drummer Steve Drozd. But he said he still has close ties to the Blue's Clues family despite leaving the show.
Recently, Burns, Patton, and the latest show host and their on-screen cousin Joshua Dela Cruz shared the spotlight in a TikTok video. Nickelodeon hailed Dela Cruz, in 2019, the newest host in the reboot series "Blues Clues & You."
So about that time Steve went off to college… #BluesClues25 pic.twitter.com/O8NOM2eRjy

— Nick Jr. (@nickjr) September 7, 2021
Dela Cruz is not new to acting as he was part of the Broadway production "Aladdin." Aladdin is a Disney film that previously had a live-action remake two years ago, starring Naomi Scott, Mena Massoud, and Will Smith.
Although fans had mixed reactions to the 32-year-old Filipino-American actor being the new host, Nickelodeon executive vice president Shelly Sumpter Gillyard previously said he is the perfect choice for the show.