Chris Brown's Daughter Royalty Steals the Spotlight Posing in White Minidress & Purse at 'Cinderella' Premiere
Wherever he goes and whatever he does, Chris Brown is always likely to steal the show. However, his oldest child and daughter Royalty Brown is giving him a run for his money. 
American singer and dancer Chris Brown are one of the biggest stars in the music industry. His love for music is unquestionable, and if there is something he loves more than that, it is his children. 
Chris is a proud father of two adorable children, his seven-year-old daughter, Royalty Brown, and his one-year-old son, Aeko. The hitmaker shares Royalty with Nia Guzman while he shares Aeko with Ammika Harris.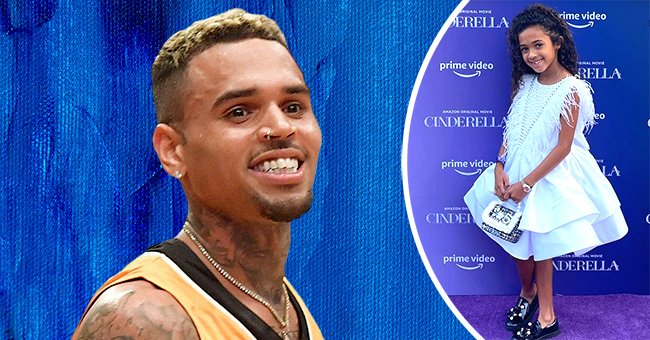 Chris loves his kids so much and does anything to make them happy. He showed this in May when he threw Royalty, a princess-themed party on her seventh birthday. 
Throughout Chris's career, he has stolen the spotlight with his music or red carpet exploits. He looks to have passed that trait to his lookalike daughter, Royalty, who is now giving him a run for his money.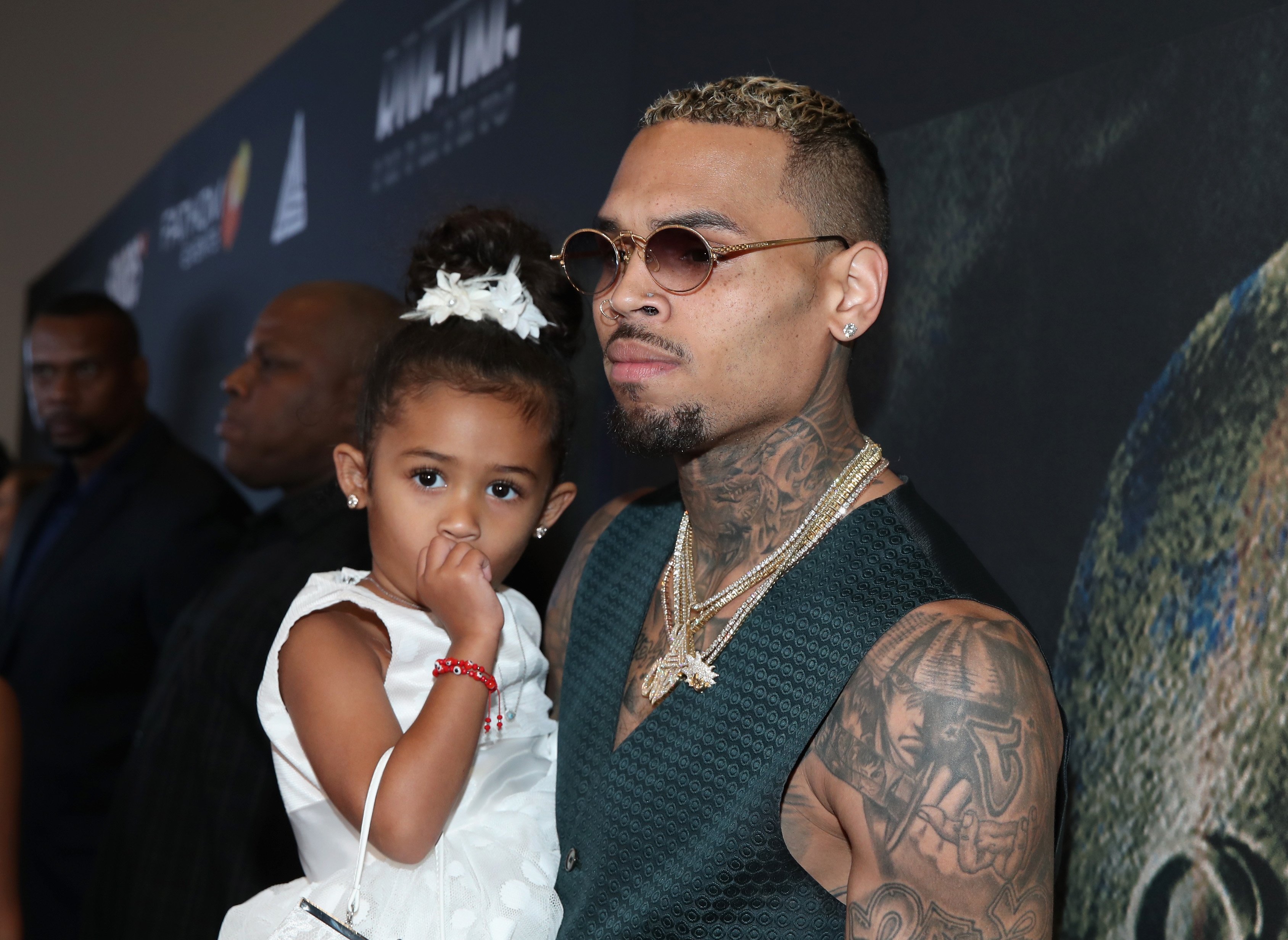 On Monday, Royalty attended the premiere of Amazon Prime's "Cinderella" adaptation with her mom, Guzman. The premiere was held at the Greek Theatre in Los Angeles. 
Royalty stopped for some pictures while walking through the purple carpet. She looked like a princess in her gorgeous blue dress and black shoes. She also carried a small stylish purse. 
PETA also called attention to Royalty jumping off an elephant's head.
Royalty shared some of the pictures she took at the event with fans on her Instagram page. In one post, she shared two snapshots. 
One of the snaps showed her holding a mirror while the second showed her enjoying a delicious-looking meal. The adorable girl wore a lovely crown with a butterfly on her long black hair in the pictures. She captioned the post: 
"Mirror mirror on the wall… who's the flyest of them all? 👑."
In another post, Royalty shared a picture of her posing on the purple carpet and a video that showed her laughing as she enjoyed the attention from the paparazzi. 
Guzman also shared pictures of her and her daughter on her Instagram page. One photo showed the mother-daughter duo posing on the purple carpet. 
Guzman looked beautiful in her light blue strapless dress with a thigh-reaching slit on its side. She matched the dress with silver heels and carried a small purse bag like her daughter, then accessorized her look with a silver necklace and rocked long black hair. 
A video in Guzman's post showed her and Royalty posing on the purple carpet while a photographer took shots of them. She captioned her post, "Date night."
Besides stealing the show during her public appearances, Royalty is also a brave little girl. She showed her bravery when she visited the Myrtle Beach Safari in South Carolina. 
She shared some pictures and videos from her visit on her Instagram page, including one of her hugging a monkey and an elephant. 
In one post, Royalty shared a video that showed her swimming and playing with a tiger cub, while another post had a video showing her play with an elephant and jump off the latter's head and into the water. 
Although Royalty was only having fun and enjoying herself, PETA took exception to her trip to the safari, describing it as reckless and illegal. 
PETA also called attention to Royalty jumping off an elephant's head and requested that the US Department of Agriculture open a probe into the safari, owned by "Tiger King" subject, Doc Antle. 
However, Antle responded to PETA's allegations and said the safari did not violate the animal welfare act and continues to perfect inspections.