Keyshia Cole Strikes Pose with Oldest Son in New Pics for the 1st Time since Her Mom's Funeral in Wake of Tragic Death
Following her mother's funeral, Keyshia Cole took to her Instagram page to share never before seen pictures of herself and her son, Daniel, for the first time, and fans loved it.
American singer and songwriter Keyshia Cole has been grieving her dead mother, Frankie Lons, for some time now. Lons was finally laid to rest last month, and social media users have seen Cole since the memorable funeral.
On Monday, the mother of two took to her Instagram account to update her fans with lovely snapshots of herself clad in a beautiful outfit and posing with her oldest son, Daniel Gibson Jr.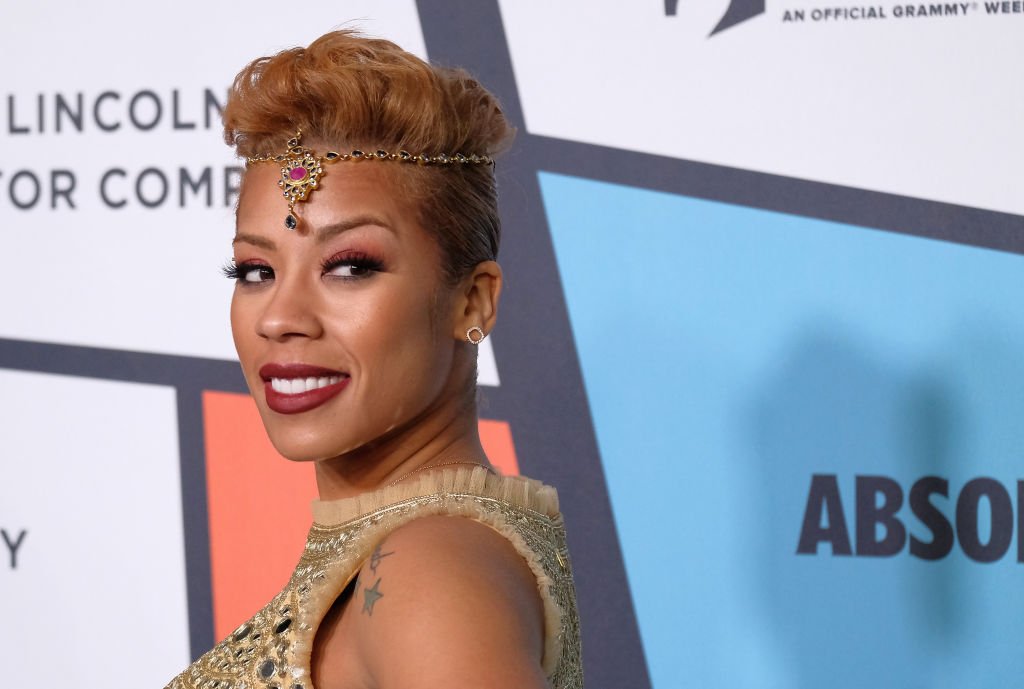 In the first of the three-piece slideshow, Cole was dressed in a yellow and black striped, strapless top, properly tucked in a pair of denim pants. Cole's cleavage alongside her shoulder and arm tattoos were on display as she gave a peace sign.
She had her hair wrapped in a bun, and she sported gorgeous makeup that accentuated her good looks. Next to her was her cute son looking dapper in a white t-shirt, a tank top, and white shorts. Daniel topped off his appearance with a pair of sneakers.
The last two slides were personal pictures of the raving beauty. The snaps saw Cole wearing the same outfits but striking varying poses. In the caption, Cole explained that she hated to see her mother leave the world without seeing what her daughter had up her sleeves.
A day before, the proud mom enjoyed an outing with Daniel and posted a picture from their time together. Fans trooped to the comments section to admire the image, while others sent their heartfelt condolences.
Their mother had relapsed on drugs at her home in Oakland, California, which eventually led to her death.
Lons passed away on July 18, 2021, from an overdose while celebrating her 61st birthday. Cole's mom had battled with drug addiction for decades, and on March 20, she marked 60 days of being clean.
Speaking to TMZ, Cole's brother Sam revealed that their mother had relapsed on drugs at her home in Oakland, California, which eventually led to her death. Lons had a befitting burial, and Cole shared videos from the event last month on Instagram.
Cole's strength was put on display as she revealed she had to plan for her second son Tobias Khale Gibson's second birthday while grieving her mother. Cole noted that she had to be strong, even though it was difficult.
The star singer welcomed Tobias during the late hours of August 1, 2019. She took to her Instagram to announce the good news to her fans. Cole shares her boys with her former husband and NBA star, Daniel Gibson.
Cole and her ex tied the knot in 2011, but in September 2017, the former filed for divorce, citing irreconcilable differences. The pair finally reached a settlement agreement three years later.
Earlier this year, the singer has hinted she had found love again after she shared a picture of her hickey on her Instagram story. While some criticized her actions, others cared more that the songwriter was happy.