LL Cool J's Wife Simone Smith Strikes a Pose Rocking Blue Outfit & Knee-High Golden Boots Lounging on a Chair
LL Cool J's beautiful wife Simone Smith enhanced her reputation as a style queen in a recent picture she shared with fans on her Instagram page that showed her in a chic outfit. 
LL Cool J is a successful entertainer in more ways than one. After conquering the music world, he ventured into acting and is now known for his starring role in NCIS. 
The rapper-turned-actor is also in a successful marriage with Simone Smith, with whom he has been married since 1995. The couple are parents to four children, including a son and three daughters.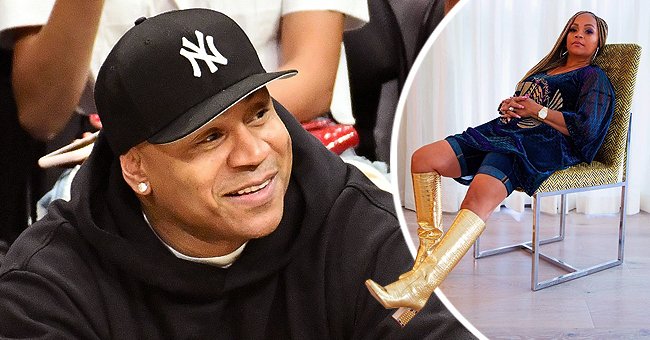 Despite being a mother to four children, Smith remains a hottie. She is known for her love of purple and has a knack for always appearing in stylish outfits. 
Blue rather than purple was Smith's theme color in a picture she shared on her Instagram page on Labor Day. The snap showed her relaxing on a chair.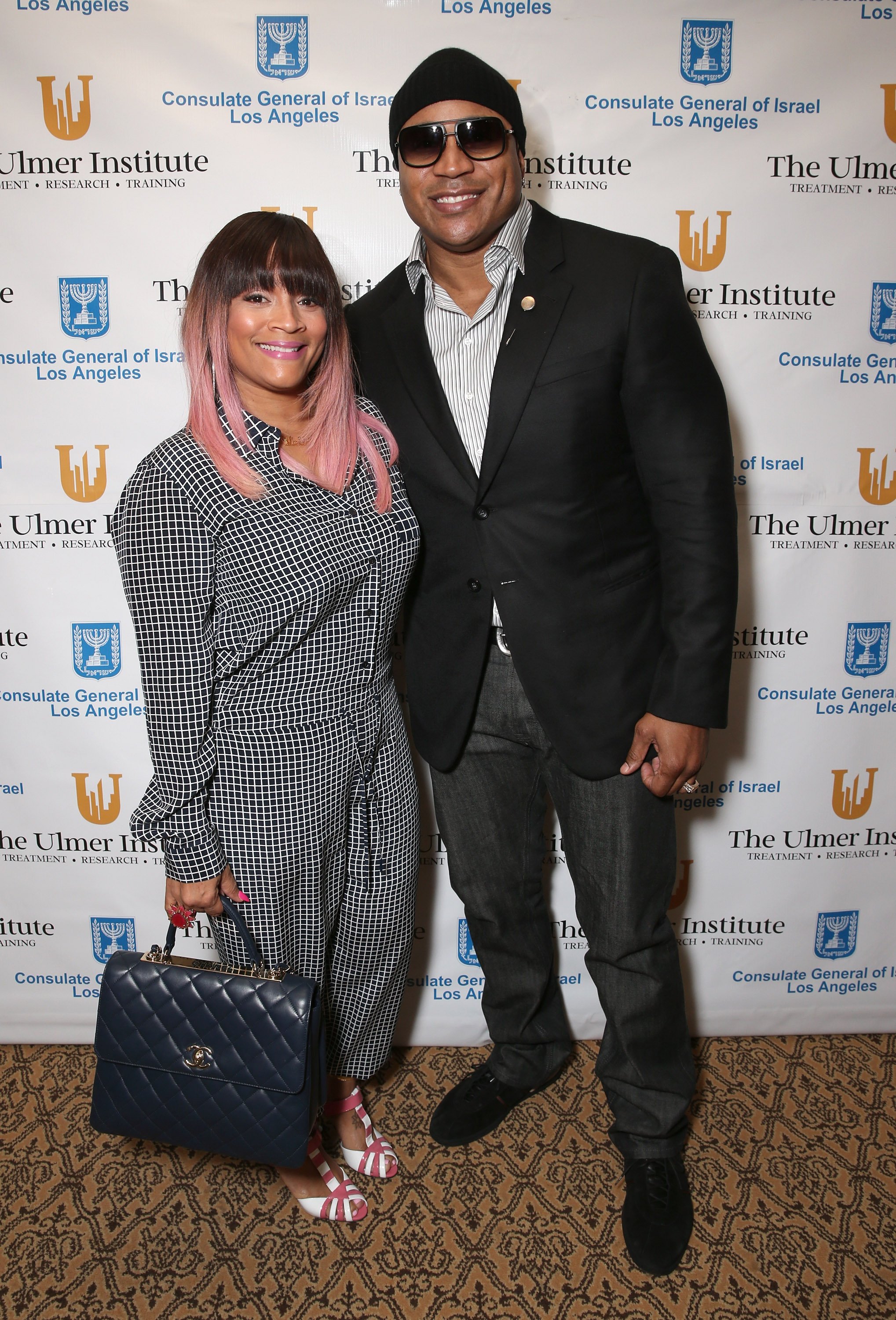 She wore a thick blue oversized print T-shirt, which she paired with denim shorts. Smith clasped her hands together and placed them on her stomach, showing off her wristwatch and the ring on her left finger. 
She completed her look with golden boots that reached close to her knees. While lounging on the chair, Smith looked at the camera, keeping a straight face. In the post's caption, she wrote: 
"𝐌𝐎𝐎𝐃𝐘𝐌𝐎𝐍𝐃𝐀𝐘™"
LL Cool J met Smith when he was just 19. Their meeting happened to be by chance. He was driving down the block in his mom's car and stopped to greet a friend. 
The friend then asked if he would like to meet his cousin. Initially, LL Cool J wanted to tell his friend he had somewhere to go. However, he changed his mind when he gazed upon Smith. 
The couple celebrated their 25th wedding anniversary last year and described it as a celebration of life, which was very understandable given that it also marked Smith's 14th year of being cancer-free. 
In 2004, she was diagnosed with stage 3 chondrosarcoma, a rare type of bone cancer, and underwent a 15-hour surgery. 
She spent two-and-a-half years recovering from the surgery and learned how to walk again afterward. LL Cool J was beside Smith throughout the ordeal and helped her to recover from her ordeal. 
The rapper shared his thoughts on marrying Smith and opened up on how they make their marriage work. He revealed they do so by being friends and keeping things simple. Smith also said her faith in God, her husband, and her children keeps her inspired. 
Like Smith, LL Cool J has maintained a youthful look over the years. He shared details of how he manages to do this in a chat with the LA Times. 
The father of four revealed he works out with a trainer because it is important he has someone to push him. And when it comes to relaxing, he does so by geeking out and watching historical documentaries.