Lil' Kim's Fans Notice Rapper Finally 'Fixed Her Face' as She Dons $4.6K Red Floral Dress by Christian Siriano
American rapper Lil' Kim stunned with her outfit at Christian Siriano's runway show at the New York Fashion Week. However, fans also noticed a change in her face. 
Brooklyn-born rapper Lil' Kim turned heads at the New York Fashion Week when she attended Christian Siriano's runway show. The designer premiered his Spring Summer 2022 ready-to-wear collection during the Fashion Show. 
Siriano's runway took place at the iconic Gotham Hall and had celebrities in attendance. Lil' Kim was one of those and looked majestic in her outfit for the night.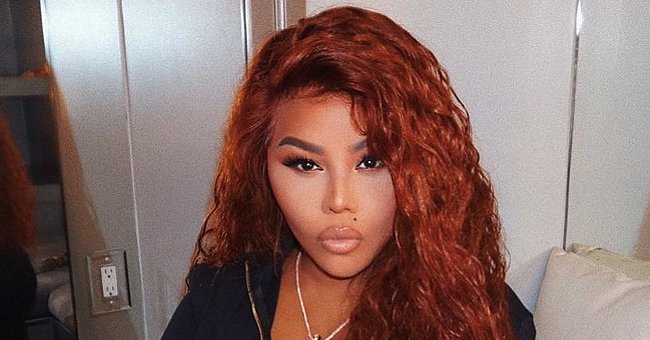 She wore a striking red floral Rose Applique sculpted mini dress, priced at $4,600 on the Christian Siriano website. She added height to her look by wearing a pair of chic black stilettos. 
Meanwhile, Lil' Kim styled her hair in a lengthy braid featuring a red streak, which matched her outfit's color. The rapper looked flawless thanks to her glamorous makeup. She shared two pictures of herself on her Instagram page and captioned the post:
"Fashion week ready!!"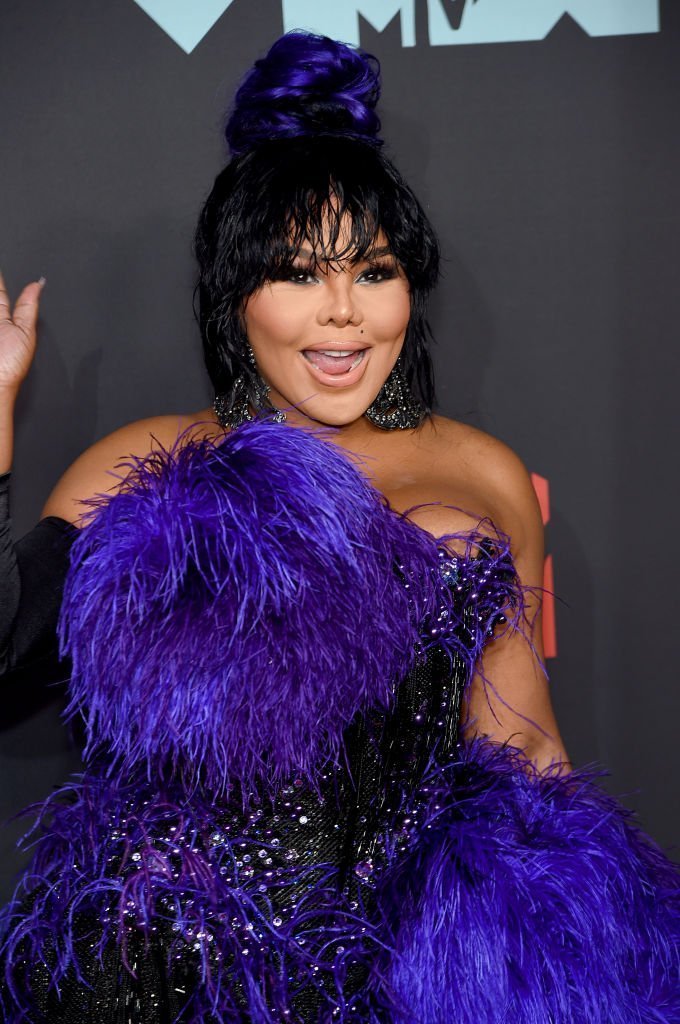 Many of her fans took to the post's comment section to gush over her outfit and stunning look and expressed love for her. However, some of them also noticed changes in her face. One fan said Lil' Kim looks so much better, while another said she looked like her old self.
Lil' Kim spoke about allowing her 7-year-old daughter follow in her footsteps.

A third person said the 47-year-old looks beautiful and expressed happiness that she is still getting flowers after 26 years in the rap industry. Another impressed fan said Lil' Kim looks like she fixed her face and added that she is more beautiful than ever. 
Siriano shared several pictures from his runway show, including one that showed him posing with Lil' Kim. In the snap, he held the end of her braid while she posed stylishly. 

Another picture of Lil' Kim showed her posing with Kristin Chenoweth, while the third snap showed her sitting in the front row at the runway show with Chenoweth, Katie Holmes, and Alicia Silverstone. Siriano captioned the post: 
"Sums up a pretty fabulous Fashion Week kick off!!" 

Siriano revealed he has always wanted Lil' Kim to attend one of his shows, and things just seemed to fall into place. Lil' Kim also described him as being one of the best. 
Lil' Kim transcended a male-dominated rap industry to become one of America's sassiest and most engaging icons. 

Throughout her life and successful career, she has had people commenting on her looks and plagued with plastic surgery allegations. However, she doesn't care about such things as it is her body and not theirs. 
Lil' Kim is a proud mom of one daughter named Royal Reign, who she shares with her baby daddy, Mr. Papers. She and Mr. Papers are happier than ever, and he usually shares adorable videos of them, as well as with their daughter. 
In a chat with ET, Lil' Kim spoke about whether she would allow her 7-year-old daughter to follow in her footsteps and join the music industry. She revealed Reign is her best friend and is doing great in school. 
The proud mom further said that if Reign ever expressed an interest in becoming a rapper, she would not hesitate to support her.
However, Lil Kim said she would guide and direct the little girl to prevent her from making the same mistakes she made in the past in her career.