Actress Demi Moore Stuns in Two-Piece Swimsuit While on a Boat Cruise
Demi Moore set pulses racing on social media after sharing an exciting photo of herself. The "Striptease" actress enjoyed yachting while rocking a two-piece swimwear.
Demi Moore's lithesome body, which she showed off in a new picture, is totally enviable! As shown in the snapshot, the star's yacht life could have anyone heading for some sea-side sunning.
Moore, who is 58 and kicking, displayed her youthful zest to the delight of her 2.5 million followers who could not get enough. The Hollywood icon also showed off her fit frame.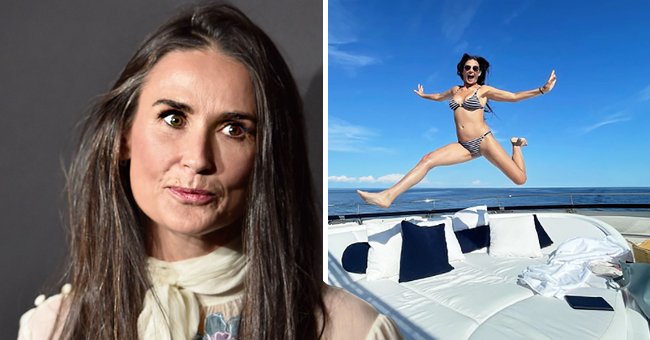 DEMI MOORE IS LIVING OUT THE LAST PART OF SUMMER 
The "Ghost" actress looked as youthful as always while enjoying her sunkissed beauty hour. Moore dawned a two-piece striped swimsuit while she left her brunette waves down for the wind to blow through it.
The "GI Jane" star expended some energy by showing off her core strength. She jumped up with a big smile on her face as the camera clicked while she was mid-air. The iconic actress wrote in her caption:
"One last jump for joy before leaping into fall."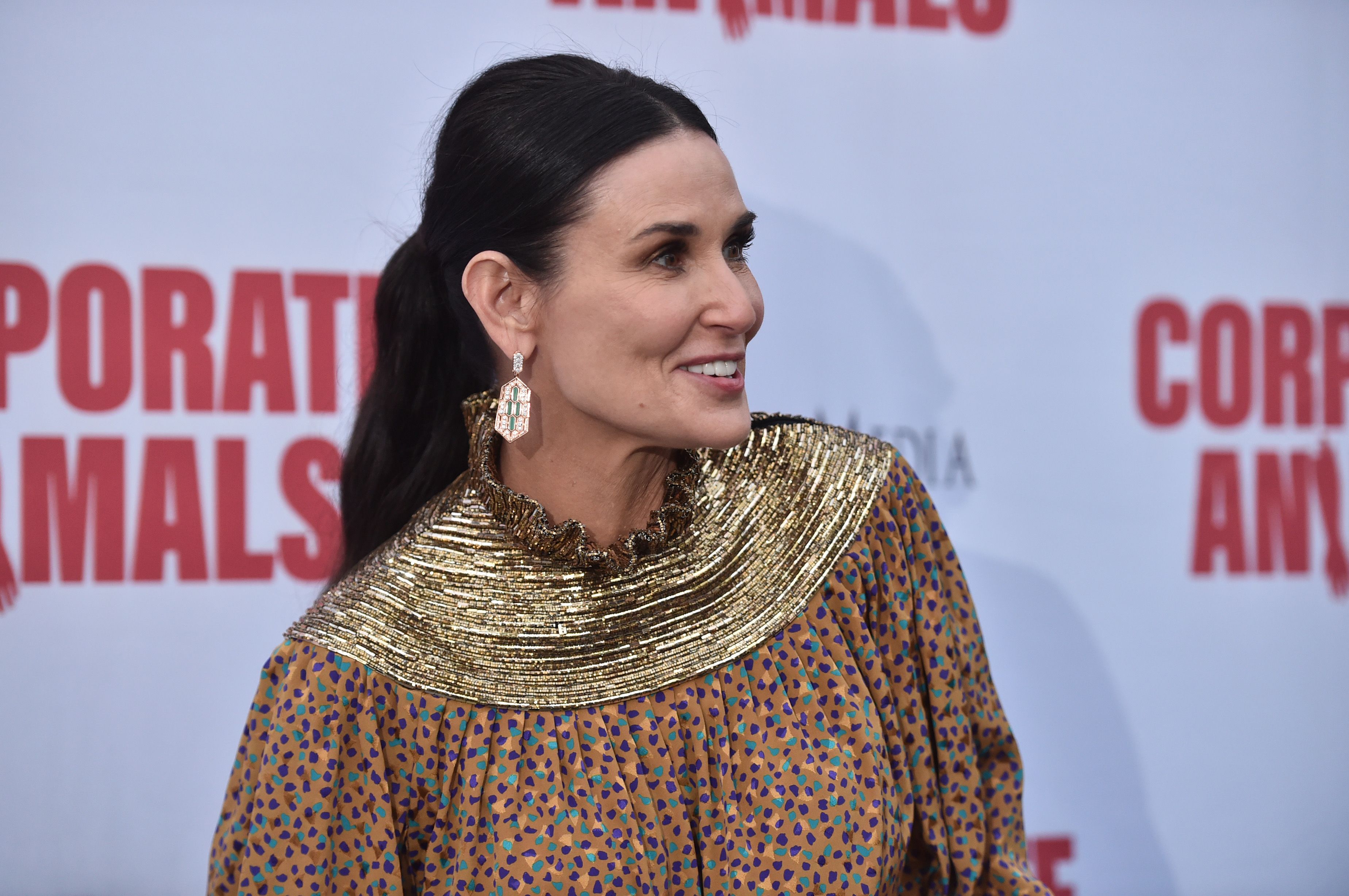 [Moore] lived a pretty tumultuous life as a child and quit school at the age of 16.
Moore shaded her face from the sun with a pair of dark sunglasses, while her smooth-looking skin glistened. The movie star's fans filled her timeline with approval as they admired her toned figure.
HOW MOORE STAYS FIT
The "Blind" actress took a four-year break from working out then threw herself into a fitness routine again. She chronicled the revamped workout routine on Instagram, and the reward is there for all to see. 
She incorporated routines for a perky backside and has also shared that dance-cardio is never left out. The actress usually posts her dance cardio sessions on social media.
The two-time Golden Globe winner who has been vacationing in Italy caught up with her Hollywood friends a few weeks ago in Venice. She appeared at the Red Sea Film Festival, rocking all shades of elegance.
Moore's classy look included a white floor-length form-fitting dress cut out at the mid-riff to show off her flat tummy. She added subtle jewelry and light makeup, while her hair was swept back behind her ears.
INSIDE MOORE'S LIFE
 A native of Roswell, New Mexico, Moore was born in 1962. She lived a pretty tumultuous life as a child and quit school at the age of 16. The entertainer got married at the age of 18 to Freddy Moore.
The marriage lasted four years, but Moore kept her former husband's last name. She bagged a role in "General Hospital" at 19, and her life only spiraled into more turbulence.
Moore used prohibited substances that affected her career. But when she decided it was time to stop, she did not look back. The mom-of-three has since gone on to become one of the most expensive actresses in Hollywood.