Elton John and Lil Nas X Team Up in New Ad Campaign
Ever wondered what celebrities would order through a food delivery app? Elton John and Lil Nas X shared their Uber Eats orders in the app's new ad campaign. 
Music legend Elton John and "Old Town Road" singer Lil Nas X have joined the ranks of other famous duos who have starred in an Uber Eats commercial for their ad campaign, "Tonight I'll Be Eating."
The singers are the latest celebrity duo to star in the campaign. The brand has previously filmed commercials with Simone Biles and gymnastics-loving and "Queer Eye" star Jonathan Van Ness.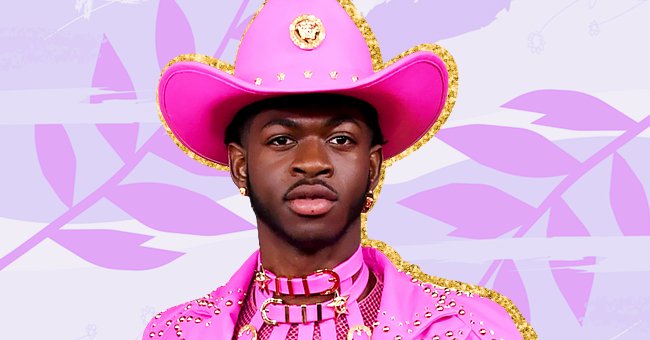 Lil Nas shared various posts about the campaign on social media. The two clearly grew close during filming as the "Sun Goes Down" singer named John "godfather" to his latest album, "Montero."
According to People magazine, John released a statement in which he shared his delight in working with Lil Nas X and the food delivery app. Part of his statement read:
"It's been absolutely wonderful partnering with Lil Nas X, one of the most influential voices in pop culture, and with Uber Eats,..."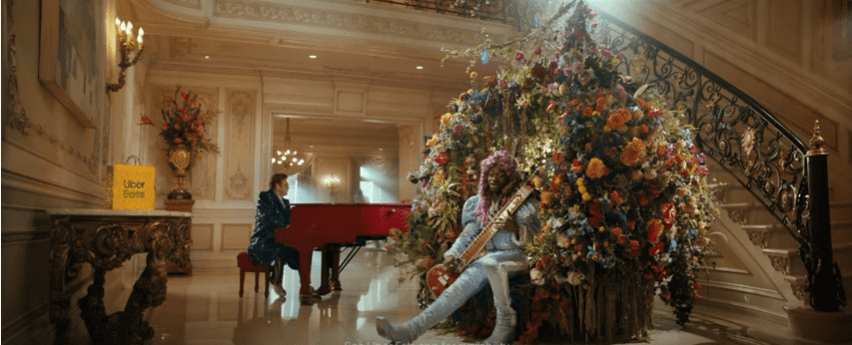 Furthermore, according to his statement, John and Nas enjoyed working together, which included the musical duo taking selfies, swapping their legendary looks, and of course, sharing their favorite orders.
Together, the "Rocketman" singer and "Call Me By Your Name" singer feature in three commercials. Each features the musicians sharing what they are going to be chowing down courtesy of Uber Eats. 
Besides hilarious food commercials, the two have worked together on a new song.
baby Montero will be so lucky to have @eltonofficial as their godfather 👨🏾‍🍼💕more tomorrow @ubereats #ad pic.twitter.com/R0ADHWvCM9

— MONTERO 🦋 (@LilNasX) September 8, 2021
Besides hearing the stars' interesting orders, which included sushi and cheesecake for Mr. John and a buffalo chicken panini for Nas, fans got a chance to see them swap their iconic looks. 
In one of the commercials titled "Legendary Looks," Lil Nas X was adorned in a brilliant feather and sequin bodysuit, with one of the "Tiny Dancer" singer's iconic jeweled caps and loud sunglasses. John then complimented Nas's look:
"You look amazing."
In response, Nas remarked that it was John who looked amazing. John wore a pink suit similar to the hot pink cowboy Versace suit Lil Nas X wore to the 2020 Grammys, at which he won two separate awards.
Both singers have earned a name for themselves for their flamboyant and colorful styling, so of course, their fashion looks were front and center for the campaign. 
The two also swapped looks for two other commercials that had them arguing about what condiment belonged on fries and enjoying a ride on mechanical rocket rides. 
Besides hilarious food commercials, the two have worked together on a new song. Their collaboration will feature on Lil Nas X's newest album "Montero," and John's newest album, "The Lockdown Sessions."