JFK's Sister Rosemary Ended up with Mental Capacity of a Toddler at 23 & Needed Full-Time Care
JFK's troubled sister, Rosemary, lost her ability to form coherent sentences after an operation prompted by her ambitious father went awry. She was 23 at the time, and she lost everything. JFK's dad later regretted his decision for the rest of his life.
JFK's sister Rosemary Kennedy grew up with a desire to please her father, Joseph Kennedy, but in the end, he became the bane of her existence.
Joseph Kennedy made a grave mistake in handling his daughter Rosemary's life, but rather than acknowledge it, he kept it a secret, even from family members. It became his greatest regret.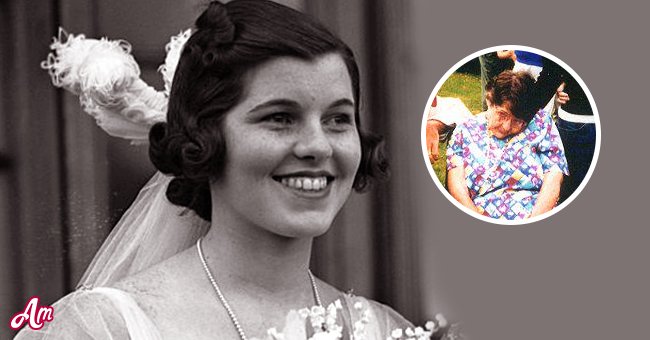 Rosemary was a little retarded, but she learned to communicate surrounded by people who adored her. She even kept a diary that chronicled some of her adventures, including a trip to the White House to see the then President, Franklin D. Roosevelt. 
She was a dutiful and loving daughter, but because of her mental problems, Joseph feared she would embarrass the family, so he took steps. 
Those steps cost his daughter everything. To understand what drove Joseph's decision, let's dive into Rosemary's childhood, for that is where it all began.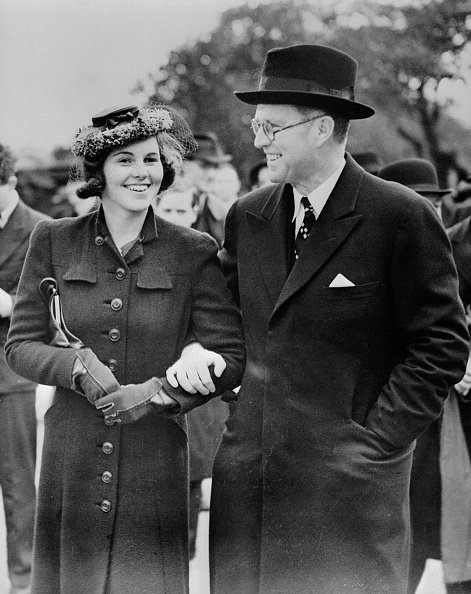 SHE WAS BORN DIFFERENT 
Rosemary's birth differed from those of her siblings because something unprecedented happened in the delivery room. Rosemary was her mother, Rose's third child. When Rose went into labor with her, the available nurse was uncomfortable with delivering a child in the absence of a physician.
The nurse reportedly had the training necessary to undertake the task, but she was too reluctant, so when she saw that the doctor's arrival had been delayed, she tried to stall the birth. 
Even though Rose's heart broke at the deterioration, she let her remain at the convent.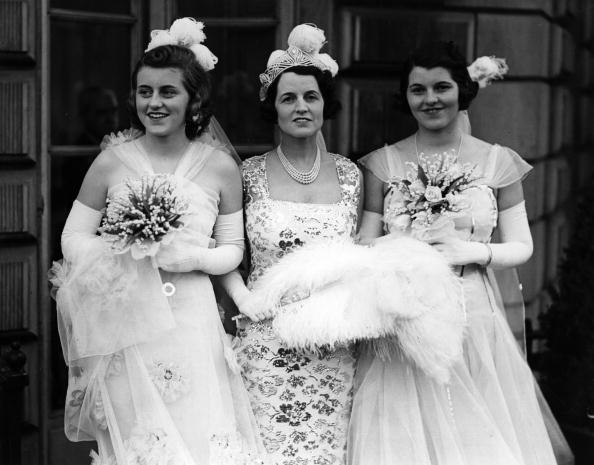 First, she asked Rose to hold her legs together tightly, and when that didn't work, she took matters into her own hands by grabbing hold of the baby's head and forcing it back into the birth canal. 
She did it for two long hours, and it caused irreparable damage to Rosemary's brain that was detected as she got older. Rose was among the first to make the observation.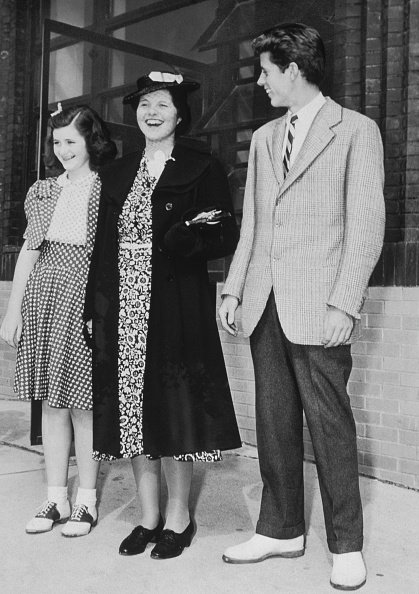 The family tried to keep Rosemary involved in their daily lives by taking her on outings and making sure she was asked to dance at different parties. However, as she got older, she started throwing tantrums that sometimes turned violent. 
Within the walls of her home, she reportedly acted like a wild animal. She was comfortable screaming, cursing, and lashing out at anyone who tried to thwart her will.
At the same time, she was attracting male attention thanks to her attractive physique. It started to worry her father, so he decided to take action.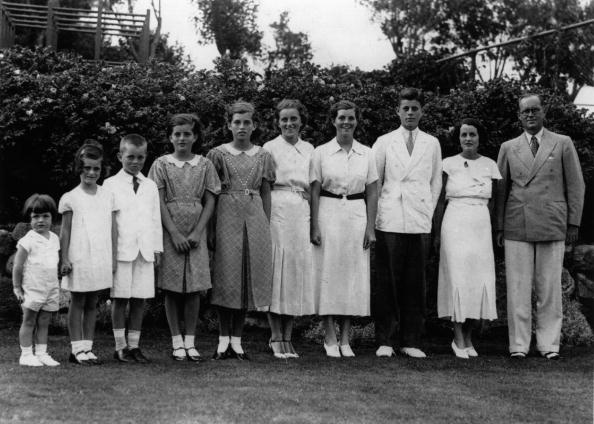 AN ACTION HE CAME TO REGRET 
Joseph started worrying about her because his mentally disabled daughter was turning heads thanks to her voluptuous physique. 
Experts at the time had judged that the changes being observed in her were triggered by the sexual changes that marked her transformation into womanhood. That scared her father more. 
She was not totally sound mental, and he worried that men might easily take advantage of her, which could lead to her getting pregnant. In addition, an unwanted pregnancy in the family could have damaged his son John's political future. 
Heartbreaking transformation of Rosemary Kennedy after her forced lobotomy http://t.co/kFZCw7sL6X pic.twitter.com/k3fhezZECj

— Daily Mail US (@DailyMail) September 25, 2015
In November 1941, when his wife traveled, Joseph ordered Rosemary to undergo a lobotomy — an experimental procedure carried out on mentally ill patients to make them more docile. 
The surgery did not go well, and Rosemary emerged with barely any cognitive function. Joseph had her housed in a psychiatric facility in New York for about seven years before moving to Saint Coletta. 
He kept knowledge of the operation from his wife and kids. She was told that Rosemary had gotten out of control and needed to be put in an institution. The woman was also forbidden to visit for her good and Rosemary's. Joseph never saw her again after that, and neither did Rose.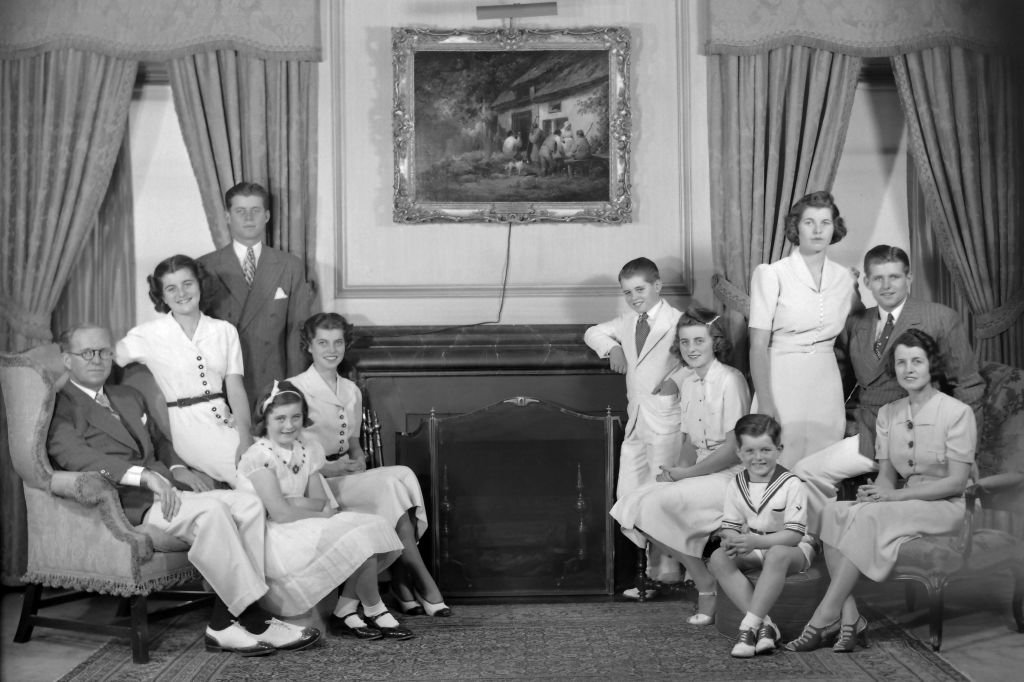 THE BIG REVEAL
Joseph kept his wife in the dark for years: some believe it was to protect her, while others think it was a selfish move to avoid his wife's anger. 
It was not until he suffered a stroke in 1961 that Rose took it upon herself to see her daughter. That was when she discovered her husband's best-kept secret. 
Rosemary barely had the capacity to speak anymore, and even though Rose's heart broke at the deterioration, she let her remain at the convent, where she continued to live in obscurity. 
ⓘ The information in this article is not intended or implied to be a substitute for professional medical advice, diagnosis or treatment. All content, including text, and images contained on, or available through this NEWS.AMOMAMA.COM is for general information purposes only. NEWS.AMOMAMA.COM does not take responsibility for any action taken as a result of reading this article. Before undertaking any course of treatment please consult with your healthcare provider.