Jessica Alba's Son Hayes Looks like His Dad on First Day of Preschool
Jessica Alba's son, Hayes, may be just three years old, but he's already starting preschool and looking just like his film producer dad Cash Warren in a new Instagram post.
On September 9, "L.A.'s Finest" star Jessica Alba took to Instagram to share photos of her two youngest children, Haven and Hayes, going to school for the first time following the pandemic. Scroll down to see them.
Haven, who turned 10 in August, appeared flashing her adorable smile wearing a pink shirt, light blue pants, and white shoes before going to her 5th-grade class.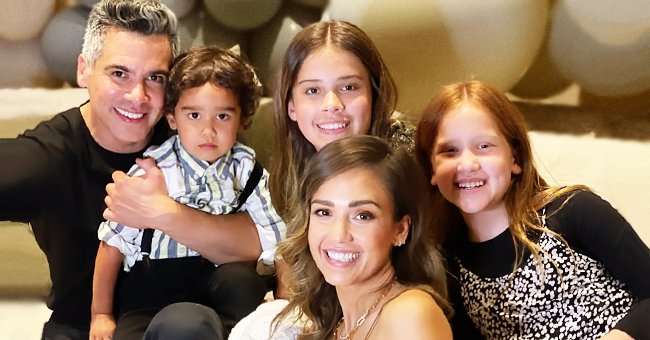 Hayes posed for the photos in a dark blue shirt, khaki pants, and white shoes carrying his orange and blue backpack. Alba wrote in the caption that time went too fast as her son already started preschool. She added:
"I love the goofy smile but the second one… that lil stud lookin like his daddy [Cash Warren]" [sic].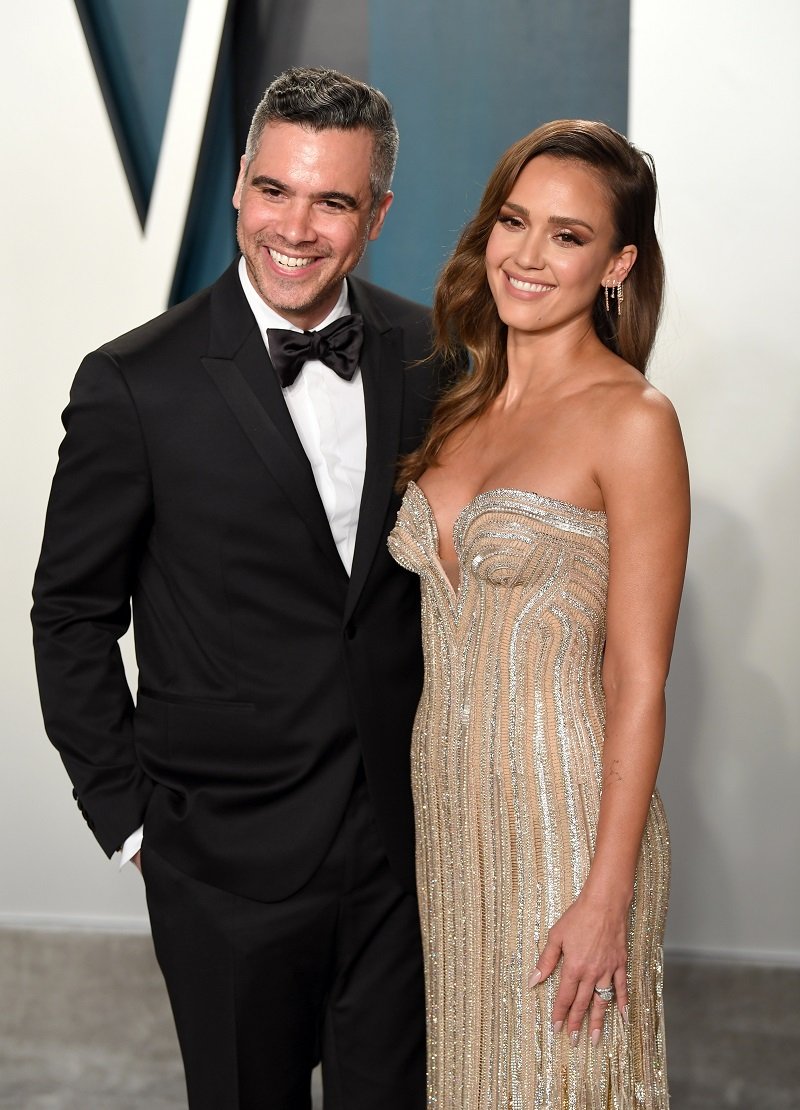 Speaking of Alba and Warren's relationship, they met in 2004 while working together in "Fantastic Four" – she was one of the main stars, and he was a production assistant. 
Only four years later, they tied the knot in a secret ceremony and started having children right away. Honor, their eldest, was born in June 2008, and she just started 8th grade. 
[Alba and Warren] work hard to communicate when they are unhappy.
A couple of years ago, Alba revealed she and Honor go to therapy together. After doing so, she learned how to be a better mom and adequately communicate with her daughter.
Haven joined the family in August 2011, and she frequently appears on Alba's social media accounts showing off her funny personality. Meanwhile, according to Alba, Hayes is not only the youngest – he was born in December 2019 – but also the cutest.
Earlier this year, the "Sin City" star admitted she and her husband have struggled to keep the spark alive. She pointed out that things were "rosy" for two and a half years, but they became "roommates" after that. 
Alba confessed that after that time, relationships are just about going through motions, responsibilities, and "checking boxes." Still, they work hard to communicate when they are unhappy instead of just letting things "fester."
At the moment, Alba is raising her kids while staying active in the film industry. Her latest project was "Dubai Presents: A Five-Star Mission," a short film starring Zac Efron. Way to go!