Michael Jordan's Daughter Reveals She Is Married Showing Her Huge Diamond Ring at Public Event
In 2018, Michael Jordan's daughter, Jasmine, was in the news after her engagement went public. The mom of one appears to have sparked an uproar as recent posts on her Instagram story left people talking.
Basketball legend Michael Jordan's eldest and look-alike daughter, Jasmine Jordan, appears to have tied the knot with her long-time fiance, Rakeem Christmas. Recently she shared photos of her diamond ring on social media.
Taking to her Instagram story, Jasmine shared a montage of pictures taken at an award night organized by Syracuse University. In one of the snaps, Jasmine revealed that she received the Young Alumni Award for Excellence in Fashion.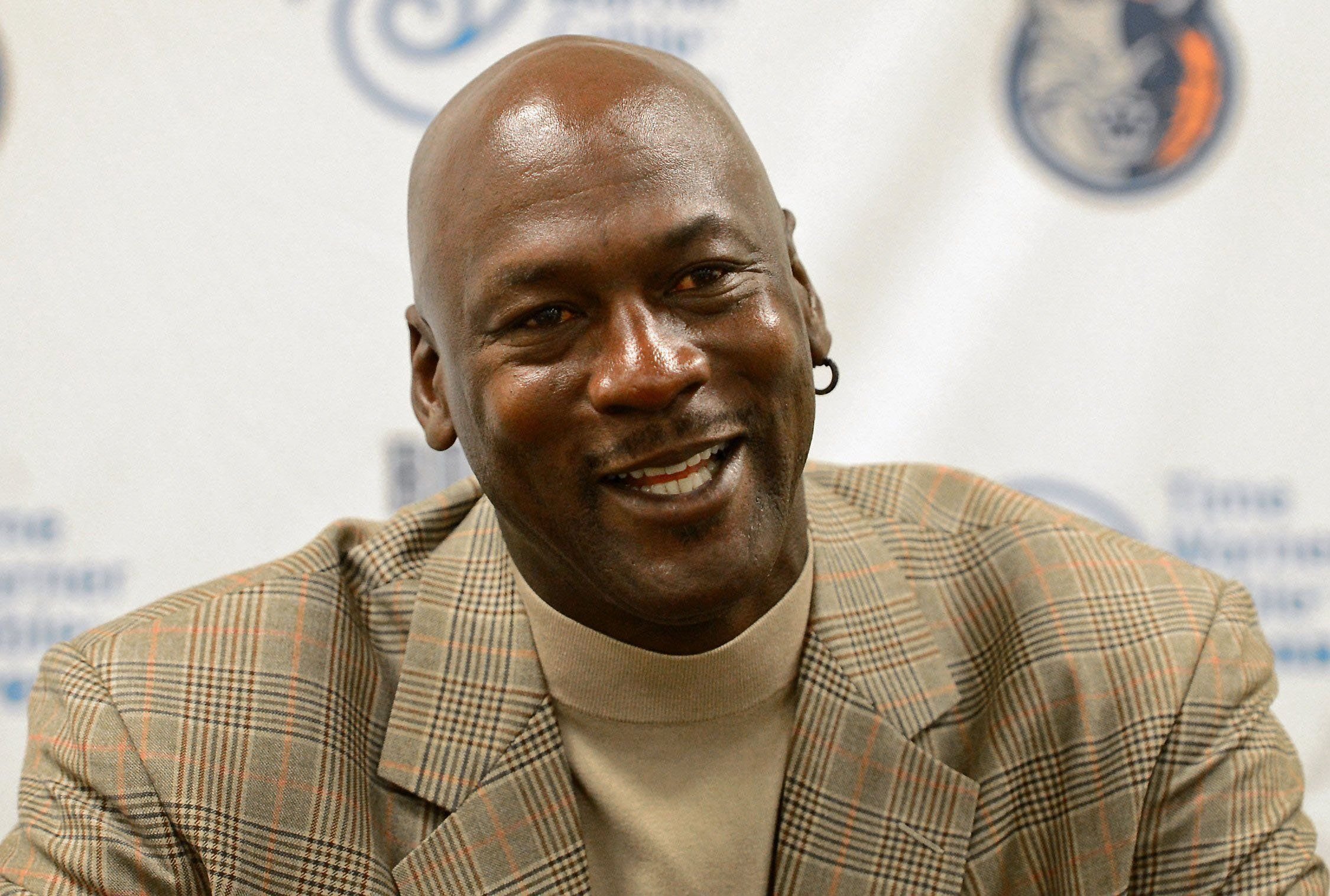 While the raving beauty shared her achievements with her fans, she also posted a picture of herself rocking a huge diamond ring. In the image, Jasmine's left hand was placed on a silver purse, resting on her thigh.
Even though her nails were beautifully polished with black, the lovely diamond ring on her marriage finger appeared to have been the center of attraction. Jasmine wrote an elegant caption to pass across her message.
Christmas also shared a beautiful picture of himself and Jasmine donning lovely outfits for the award night. They accessorized their look with gold accessories and wore big smiles on their faces.
Jasmine and Christmas first met when they were students at Syracuse University. At the time, the former was studying sports management, and the pair became friends.
A few months after his grandchild was born, the former NBA star shared his thoughts on his new title.
In a chat with Instyle, Jasmine relayed that her romantic relationship with Christmas did not start until they had graduated. Then, according to her, Christmas went through the NBA draft, and when he was done, he found out that he had feelings for her.
The pair started a relationship, and three and a half years later, Jasmine announced her engagement to Christmas in June 2018. She took to her Twitter account to share snapshots captured from the beautiful moment. The images were shared alongside the caption:
"Happily Engaged| 💚 @R_Xmas25."
A year after their engagement, the pair welcomed their first child and the basketball icon's first grandchild, Rakeem Michael Christmas. The little boy is loved by his parents, who have made remarkable sacrifices for him.
Last year, the tot clocked one. Before his birthday, Jasmine made it known that despite the impact of the COVID-19 pandemic, she, Christmas, and their son would have a quarantine gathering to celebrate the occasion.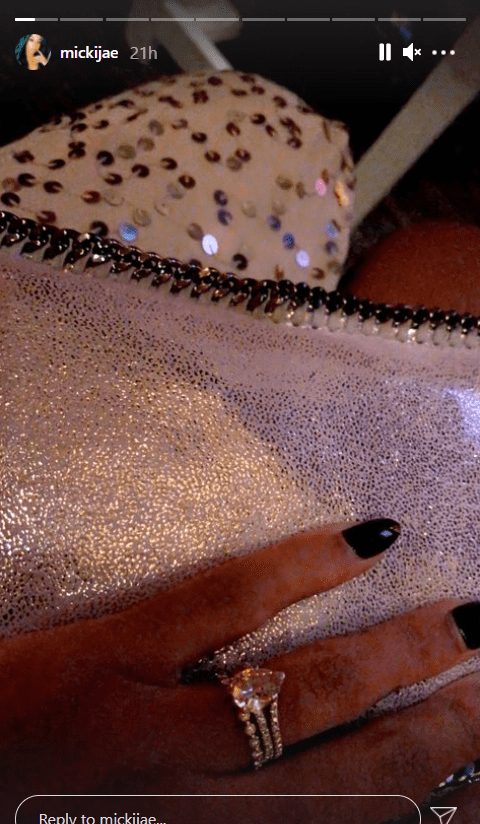 On the big day, Jasmine celebrated her son in grand style via an Instagram post. She shared an animated picture of her son, and in the caption, she admitted that becoming a mother had been incredible.
While Jasmine enjoys the joy of motherhood, Michael values his role as a grandfather. A few months after his grandchild was born, the former NBA star shared his thoughts on his new title.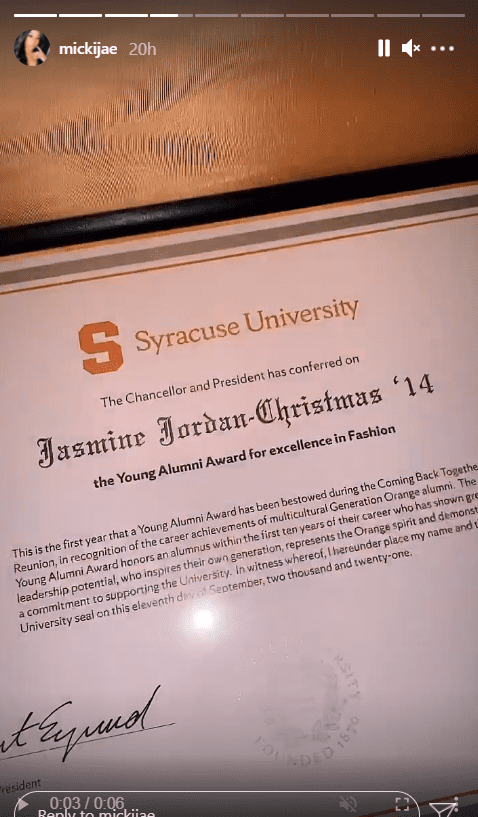 Michael noted that being a grandfather was fun. He tagged the experience as beautiful because he always got to hold the child, play with him and have fun watching him.