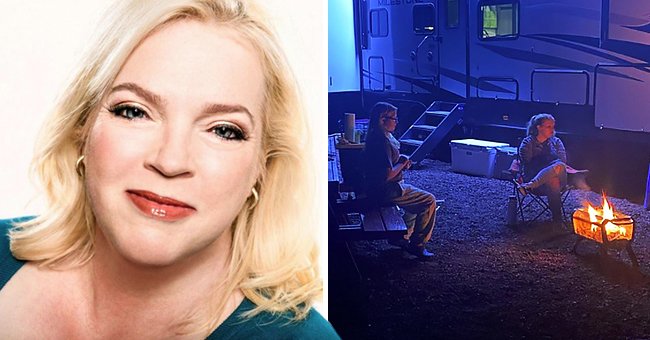 instagram.com/janellebrown117
'Sister Wives' Janelle Brown Reminisces on Summer Outdoor Cooking Moment with Her Family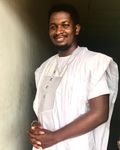 "Sister Wives" star Janelle Brown remembered a warm family time together at her new residence. The star shared with fans on social media a summer outdoor cooking session with her family.
Janelle Brown had some "Quintessential summer fun" with her loved ones. The "Sister Wives" star took to Instagram to share the recent nighttime outdoor cooking moment she spent with her family.
The new update came with a caption that proved the 52-year-old mom had fun cooking outdoors during the summer. Her fans reacted to the post with lots of lovely comments and emojis.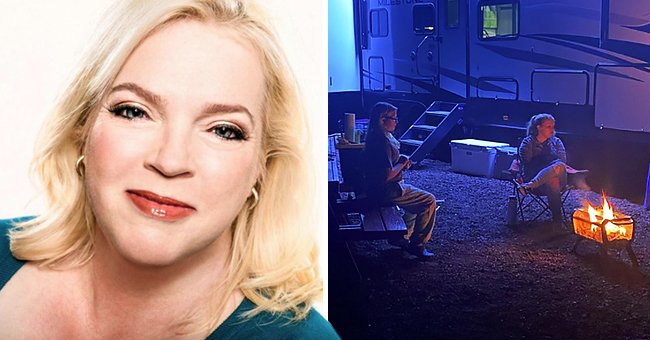 Janelle Brown enjoys outdoor cooking moment with her family | Photo: instagram.com/janellebrown117
JANELLE NEW INSTAGRAM POST
Janelle roasted hotdogs with her beautiful family. The star's Instagram update showed her daughter Savanah and stepdaughter Truely sitting by a fire. The mom's caption partly read:
"We had fun roasting hot dogs and making s'mores. Quintessential summer fun. It's been fun to have so much opportunity to cook over the fire this summer."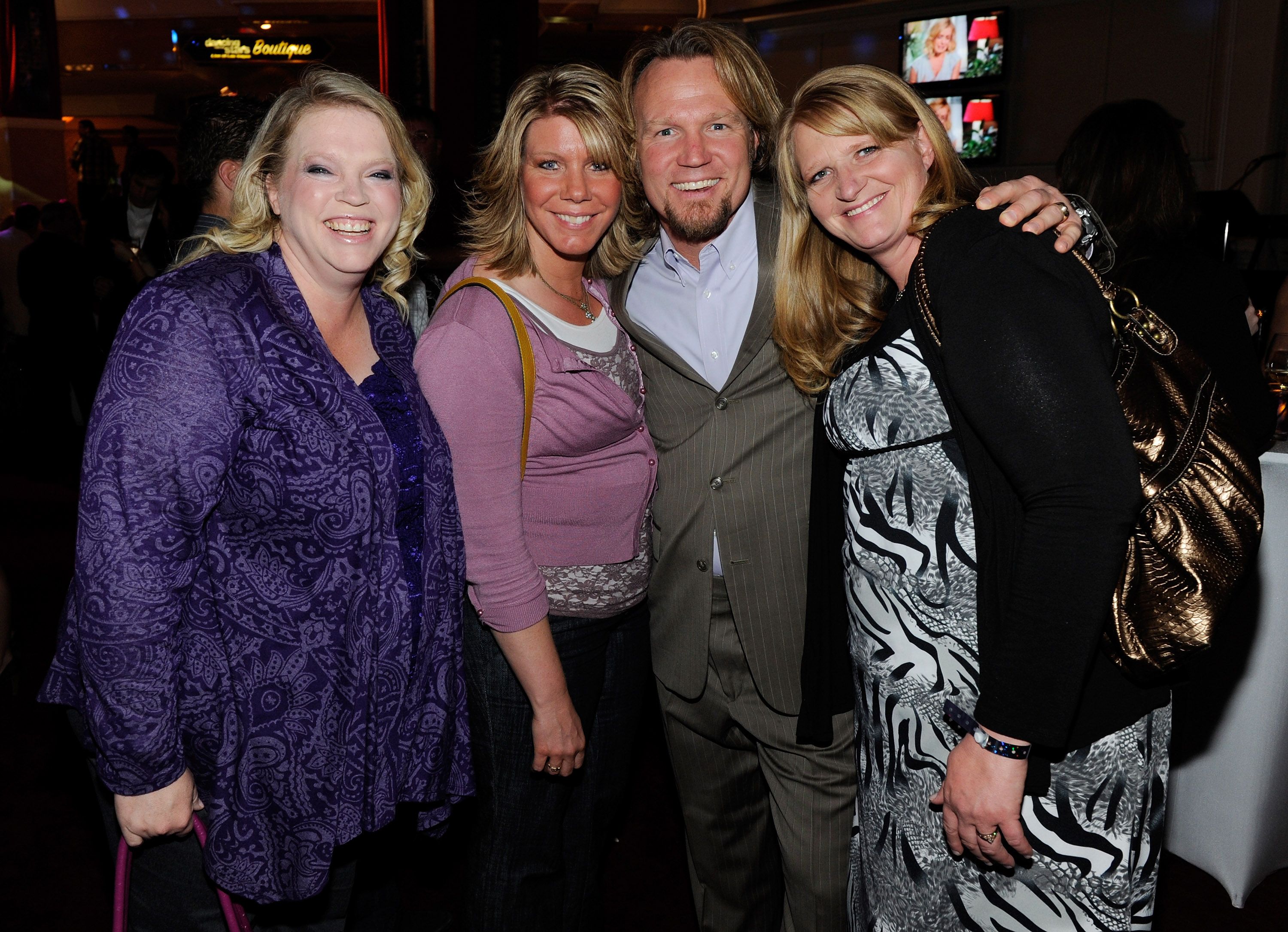 Janelle Brown, Meri Brown, Kody Brown and Christine Brown from "Sister Wives" at a pre-show reception for the grand opening of "Dancing With the Stars on April 13, 2012 | Photo: Getty Images
Janelle's Monday, September 13, 2021 post has gotten over 17,889 likes and 245 comments. Lots of fans suggested other food that would be fun to roast. One person asked the star to try roasting pineapples.
[Janelle] revealed that she still gets jealous of the other wives even after over 20 years of marriage.
Janelle also appeared to be having lots of fun after moving into her RV and has kept fans entirely updated. A recent post showed a view of her living room.
MORE ON JANELLE
The star got involved in a polygamous marriage with Kody Brown in 1993. They have six children together, Logan, 27, Maddie, 25, Hunter, 24, Garrison, 22, Gabe, 20, and 16-year-old Savanah. Kody's other wives are Christine, 49, Robyn, 42, and Meri, 50.
Janelle relocated to the Brown family's Coyote Pass property three years after the famous polygamous family moved to Flagstaff, Arizona. While settling in the new location, the reality star said she "acted boldly and seized an adventure."
The mom of six also noted that she is presently alternating between extreme enjoyment and asked fans to "stay tuned" for more updates. Kody initially planned to live in a large home on the desert property, but all the wives disagreed.
Janelle once noted that she always avoided other wives' drama during an interview. In season 15 of the family's TLC show, while Kody had some issues with Meri, Janelle noted that their husband was pretty strict with his wives' affairs.
HOW JANELLE FEELS IN HER MARRIAGE
In a recent exclusive interview, the 52-year-old mom revealed she still gets jealous of the other wives even after over 20 years of marriage. But the reality star added that she learned how to be "Ok with yourself."
For Janelle, keeping a positive mind instead of comparing her relationship with Kody to his other affairs has helped build her confidence. She noted that comparison isn't healthy for plural marriage.
In the initial stage of Janelle's marriage, finding confidence was a little tricky. The star is presently comfortable in her marriage even when she isn't getting all the attention she wants from Kody.
Please fill in your e-mail so we can share with you our top stories!