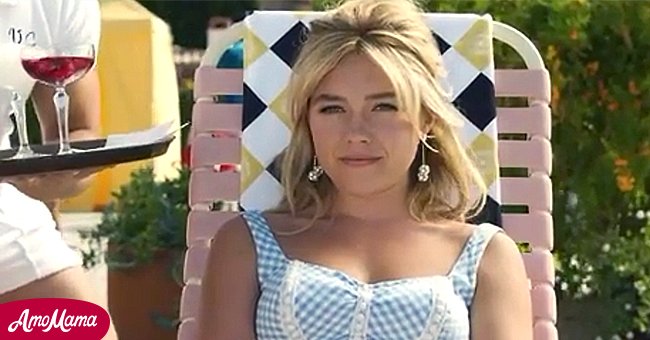 Instagram/oliviawilde
Olivia Wilde Releases the Steamy Trailer for Her Upcoming Film 'Don't Worry Darling'

Fans have been anticipating Olivia Wilde's upcoming psychological thriller for many months now. Thankfully, the award-winning filmmaker finally decided to give fans a glimpse into the film with a steamy trailer.
Olivia Wilde has successfully branded herself as an excellent filmmaker rather than just the average Hollywood actress. She made her directorial debut with "Booksmart" in 2019 and plans to release another film next fall.
"Don't Worry Darling" is a psychological thriller, giving it a much different tone than Wilde's coming-of-age comedy debut film. However, the newly released trailer shows that the movie will be just as gripping as her first.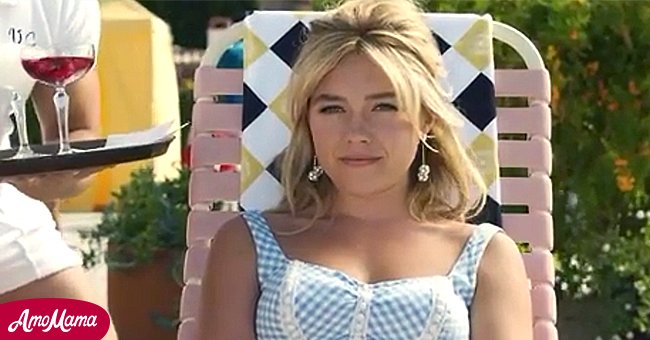 Florence Pugh in the trailer for the film, "Don't Worry Darling" in September 2021 | Source: Instagram/oliviawilde
Wilde took to Instagram to share the first look at her upcoming psychological thriller. In the clip, fans can see lead actress Florence Pugh and Wilde's boyfriend, Harry Styles, in character.
The pair engage in a steamy makeout session in the trailer; however, things take a dark turn. The fiery makeout footage is followed by unsettling clips of Pugh's character suffocating herself and seemingly drowning.
The film follows a 1950s couple living in an experimental utopian community that isn't as perfect as it seems. Its synopsis explains that the film is pivoted by the husband's concerns about his workplace's secrets.
Wilde worked with her co-screenwriter for "Booksmart," Katie Silberman, to develop the story from a Van Dyke brothers' original script. She also enlisted Matthew Libatique as the cinematographer for the project.
In February, Wilde revealed that the cast and crew wrapped filming for "Don't You Worry Darling." In her announcement, the director praised her cast members for their work on set and gushed over Styles even more.
Wilde celebrated the One Direction alum for agreeing to play a supporting role as a male, explaining it was a rare occurrence in Hollywood. She even previously praised Styles' demeanor in a Vogue interview:
"It's pretty powerful and kind of extraordinary to see someone in his position redefining what it can mean to be a man with confidence."
In addition to being a supporting character in Wilde's film, Styles is also her boyfriend for a few months. The couple first sparked relationship rumors last year after Wilde's split from her ex-fiance Jason Sudeikis.
However, Styles and Wilde were only spotted out with each other in January while attending a friend's wedding. The couple was also able to avoid the public eye until photographers caught them on an Italian vacation in July.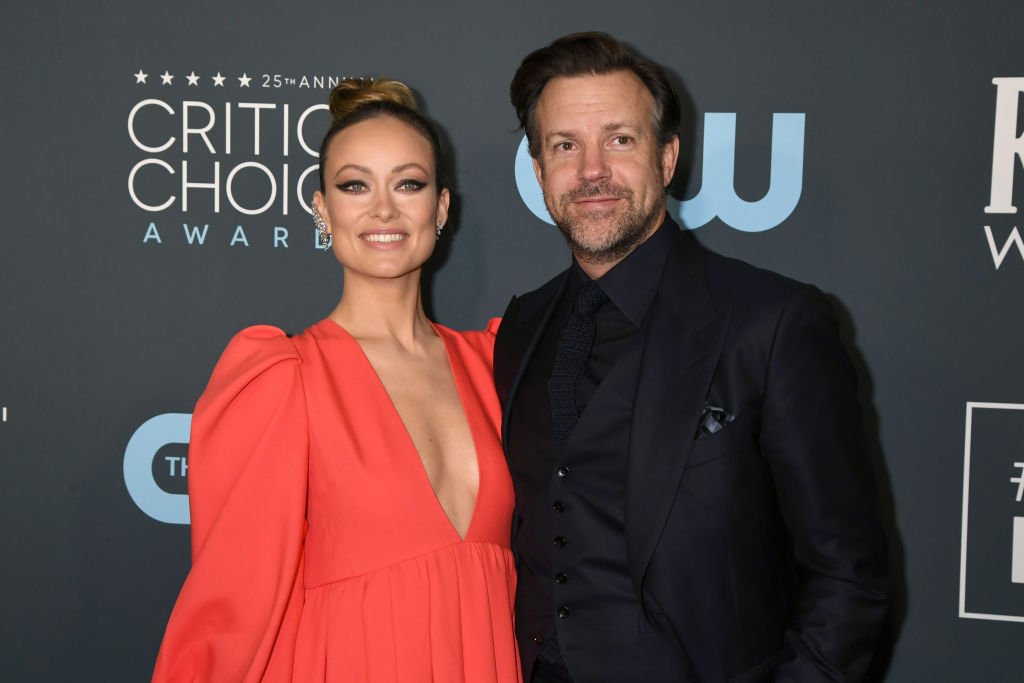 Olivia Wilde and Jason Sudeikis at the 25th Annual Critics' Choice Awards , January 2020 | Source: Getty Images
Fans mourned Styles' relationship status on Twitter once the images of him and Wilde emerged. Unfortunately, the open-mouth makeout he shares with Pugh on the trailer sent fans into even more of a frenzy.
Although the responses to Wilde's film trailer were erratic, they were mostly positive. "Don't Worry Darling" will be available in theatres on September 23, 2022, so fans have a year to simmer down and get ready to see the action.
Please fill in your e-mail so we can share with you our top stories!