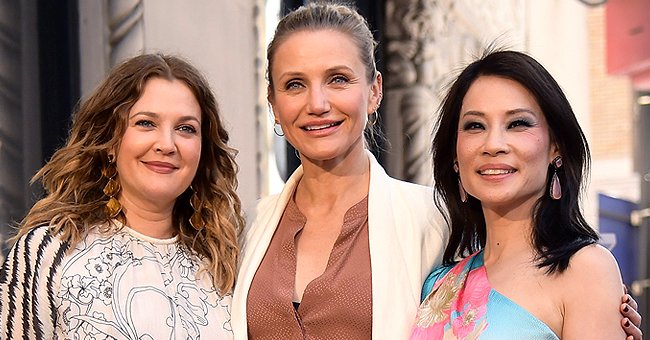 Getty Images
Drew Barrymore and Cameron Diaz Praised by Fans for Filterless Selfie

Best friends Drew Barrymore and Cameron Diaz received an output of love and praise on a filterless selfie Barrymore posted on her Instagram account this week.
Fans and famous friends of Cameron Diaz and Drew Barrymore praised the "Charlie's Angels" actresses for aging gracefully and showing their real beauty in a new photo Barrymore shared this week.
In the photo, Barrymore is wearing a patterned red blouse or dress while she leans on her best friend, Diaz's shoulder. Diaz is wearing a black shirt with a two-string turquoise and gold necklace.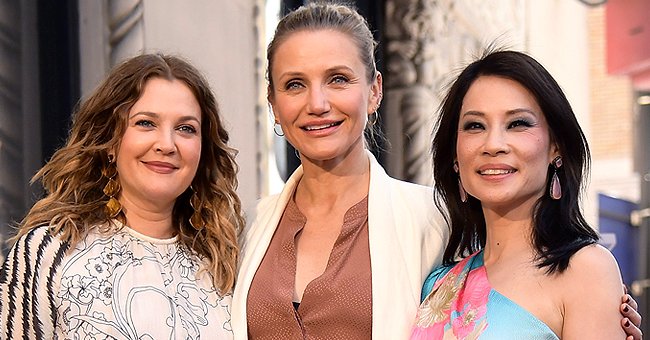 Drew Barrymore, Cameron Diaz, and Lucy Liu pictured at Liu's star ceremony for the Hollywood Walk of Fame, 2019, Hollywood, California. | Photo: Getty Images
The photo received almost 1.5 million likes and many comments from friends, including Kristen Bell and Gwyneth Paltrow, and fans of the actresses who shared their love and support.
Bell remarked that the photo was cute, while Paltrow commented a few heart emojis. Fans praised the pair for embracing their natural beauty and age as one loving fan wrote:
" love this, beauty without filters, and enhancers 💉 this is what social media needs more of 🙌"

A fan's comment on Drew Barrymore's Instagram photo. | Photo: Instagram/drewbarrymore
Another fan remarked that they loved that the two women were aging gracefully. Many agreed with the fan's sentiments as the comment section was filled with similar comments.
Although the actresses were wearing make-up in the photo, the image was not edited or had filters, and fans appreciated that. One fan hanked the friends for not editing the photo.
The "E.T" actress shared that she has yet to have any procedures done...
Others found it refreshing that the two women did not have any plastic surgery. Diaz and Barrymore have spoken publicly about their history (or lack of history) with cosmetic surgery.
Diaz, who admitted to getting botox in 2014, stated that it changed her face in a way that made her feel uncomfortable. Furthermore, "The Other Woman" actress shared that she would rather see herself age:
"I'd rather see my face aging than a face that doesn't belong to me at all."

Another fan comments on Drew Barrymore's photo with Cameron Diaz. | Photo: Instagram/drewbarrymore
Meanwhile, during an episode in February, Barrymore shared her opinion on whether she would ever get cosmetic surgery on her talk show, "The Drew Barrymore Show."
The "E.T" actress shared that she has yet to have any procedures done, but because of her addictive personality, she knows that it would get out of hand if she were to get even one injection.
Barrymore went on to say that being anti-plastic/cosmetic surgery was a way to rebel against the harsh beauty standard that pressures women to maintain their beauty by having certain procedures done.
Both seem not to want to get anything done, and according to Barrymore's comment section, fans love it. Considering the women are in their late 40s, it is refreshing and inspiring to see them embrace their natural beauty.
Please fill in your e-mail so we can share with you our top stories!