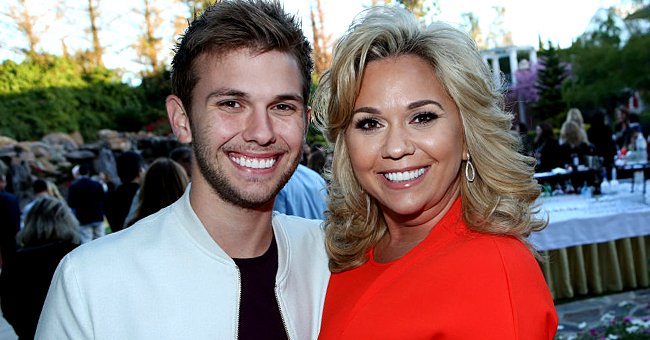 Getty Images
Reality Star Julie Chrisley Says Son Chase Is Not Ready for Marriage in New Sneak Peek of 'Growing Up Chrisley'

Julie Chrisley is well aware of how in love her son Chase Chrisley is with his girlfriend. However, not to the point of asking her to marry him, which left her shocked.
"Chrisley Knows Best" star Julie Chrisley shut down her child Chase Chrisley's thoughts on marriage in a recent People's exclusive sneak peek at Thursday's episode of "Growing Up Chrisley."
In the clip, 25-year-old Chase tells his mother he is ready to pop the big question to his girlfriend Emmy Medders, revealing he had already bought her an engagement ring.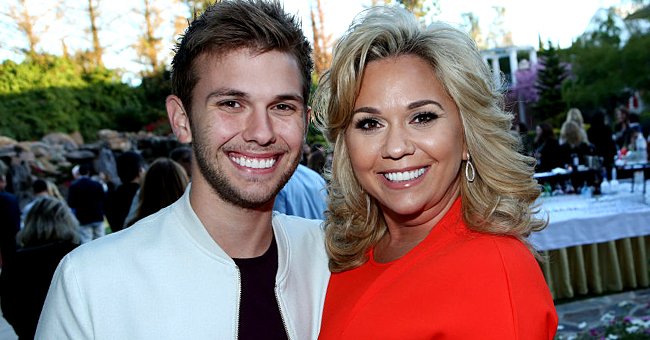 Chase Chrisley and his mom Julie Chrisley at the cocktail reception of the Universal Summer Press Day on April 1, 2016 | Photo: Getty Images
PROPOSAL TIMING
His stunned mom Julie, 48, believed he was merely joking and did not take it seriously at first, saying, "Chase, don't even play with me," after she saw the wedding band.
Chase asked her what she meant as he pulled out the diamond ring he bought to confirm that he meant business, and Julie became even more concerned.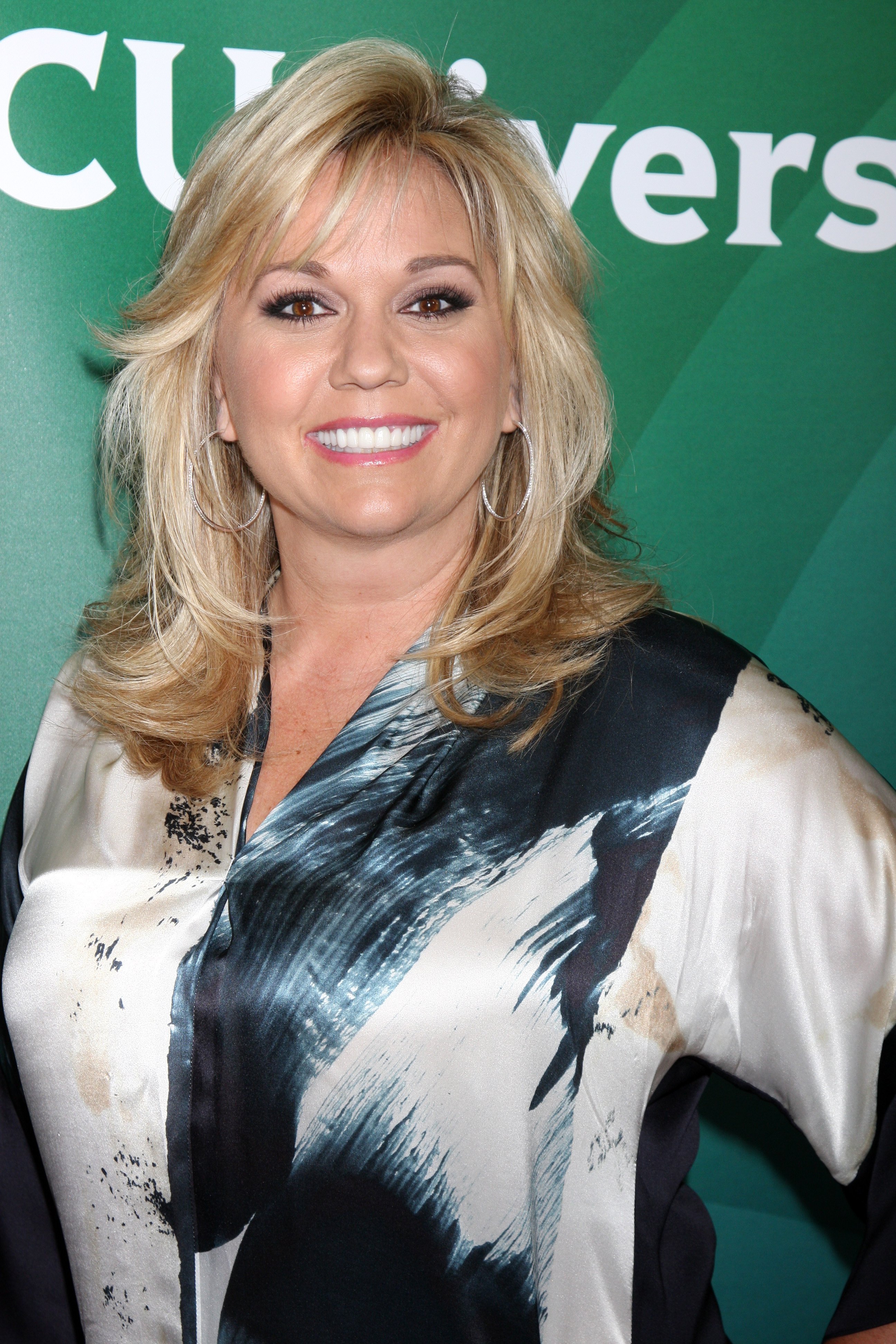 Julie Chrisley at the NBCUniversal July 2014 TCA at Beverly Hilton on July 14, 2014 in Beverly Hills, California | Photo: Shutterstock
Julie said just by gazing at the ring, she could tell it was more than half of his down payment, adding she was not sure what he was thinking. She explained that the plan was to save up some money first, have the down payment, and purchase a house.
Chase expressed his disappointment, telling his mom that he thought she would be happy about the proposal, but Julie said that if that is what he took from their last conversation, then it means she was not clear enough
Julie further insisted, "You guys are not ready to get married. I love Emmy. I do. But neither one of you are ready for marriage. I don't think you understand how hard it is."
She also suggested for Chase to take the ring back to where he purchased it, but Chase was quick to tell her that her suggestion sucks, and she responded by saying she was sorry while welcoming him to adulthood.
THEIR RELATIONSHIP
This season sees Chase getting ready to buy his first home. The season 3 trailer even showed him and Meddars discussing the possibility of moving in together.
However, offscreen, the pair, who started dating back in 2020, have broken up. In August, Chase told E! News that he without a doubt pumped the brakes on the proposal, revealing he no longer has the engagement ring.
SLAMMED BY SAVANNAH
Earlier this month, he was blasted by his sister Savannah for forgetting his first dating anniversary with Meddars in an exclusive preview of "Chrisley Knows Best."
The Sassy By Savannah founder asked her older brother how long he and Meddars had been dating and Chase replied by saying he thought it had been a year, a response that left his 24-year-old sister puzzled.
She gave him the 411 on how first anniversaries are a big deal and suggested he ask Meddars of which Chase did not agree and said he would figure out the exact date on his own.
Chase added he would rather pretend as if he knows instead of asking his now-ex Meddars and sarcastically thanked Savannah for her support.
Please fill in your e-mail so we can share with you our top stories!