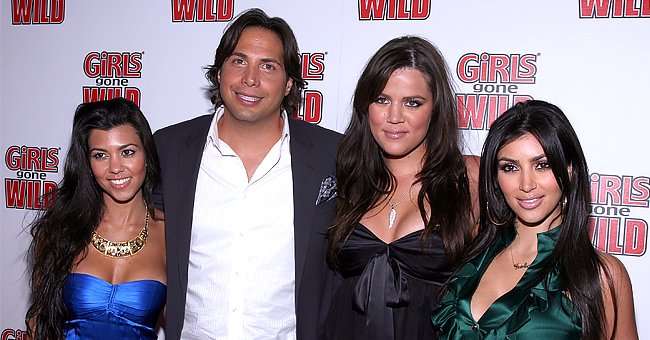 Getty Images
'Girls Gone Wild's Joe Francis Reveals Surprising Details about His Connection to Kourtney Kardashian

Kourtney Kardashian must feel like the hottest woman alive with all her exes talking about her recently. First, it was Scott Disick and Younes Bendjima, and now it's "Girls Gone Wild" founder Joe Francis.
The eldest Kardashian sibling proves she has the X factor without lifting a single finger. Kourtney Kardashian has been making headlines for the past two weeks, all because of her exes mentioning her.
We all know about Kardashian's relationships with Scott Disick and Younes Bendjima, but few knew about Joe Francis. The "Girls Gone Wild" creator is not letting his connection with Kardashian go unnoticed in his recent interview.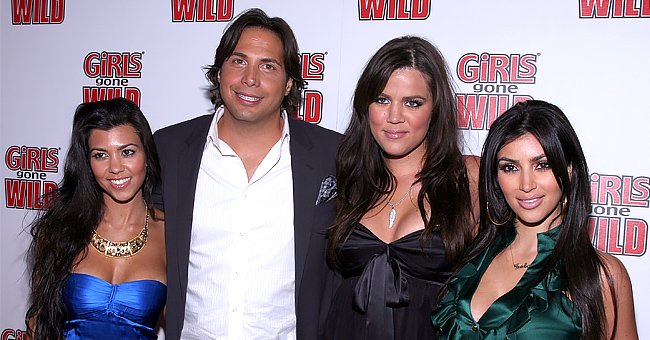 Kourtney Kardashian, Joe Francis, Khloe Kardashian, and Kim Kardashian arrive at the Girls Gone Wild Magazine Launch party , April 2008 | Source: Getty Images
Francis recently engaged in a podcast interview with comedian Heather McDonald. During his interview on "Juicy Scoop," he
reflected
on his past romantic connection with Kardashian.
The founder of "Girls Gone Wild" opened up about cheating on his then-girlfriend Kim Stewart when he first "hooked up" with the reality star. He further elaborated that it happened during a trip to Mexico in 2004.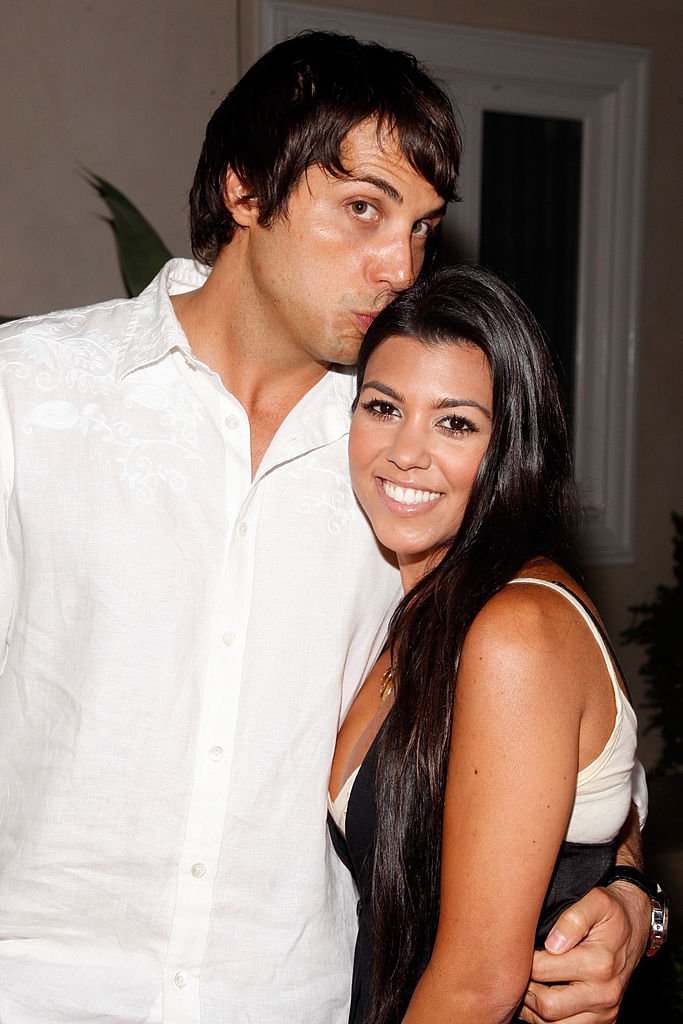 Kourtney Kardashian and Joe Francis arrive at the launch of the new Op Advertising Campaign Party, June 2008 | Source: Getty Images
Francis also revealed Kardashian's younger sister, Kim, was on the trip as well. He claimed that late actress Farrah Fawcett caught him and Kardashian skinny dipping while explaining his debaucherous deeds on the trip:
"Did I have sex with Kourtney on that trip? Yes. Did I have sex with Kim Stewart on that trip? Yes,"
Although Francis's story already sounds too crazy to be true, what he revealed next was one of the biggest plot twists. He said Kardashian met Disick after being caught skinny dipping with him.
He claimed he enlisted Disick to help him get Kardashian out of his room after getting caught together. However, Kardashian and Disick's first meeting did not go as well as one would expect from the exes.
Instead, Francis revealed tKardashian hated Disick upon first meeting him and thought he was a "douchebag." Of course, the pair ended up dating later and had three children during their on-and-off romance.
Those who do not believe Francis's claims about him and Kardashian thankfully have evidence from the woman herself. In 2015, the "KUWTK" star shared a flashback photo from when she first met Disick.
The photo featured Kardashian and Disick sitting far from each other in a group vacation picture. Francis is also seen in the throwback picture, which corroborates his claims, and Disick confirmed that Kardashian did not like him at first on "KUWTK."
Additionally, the Kardashians and Disick have remained close family friends with Francis since then. The Kardashians have used Francis's Mexcian vacation home numerous times in the last few years, and he was also invited to the Kimye wedding.
Francis expressed regret for things not working out between them to prove further that things are still friendly between him and the Kardashians. He is currently in the middle of a custody battle with his ex, Abbey Wilson.
Please fill in your e-mail so we can share with you our top stories!