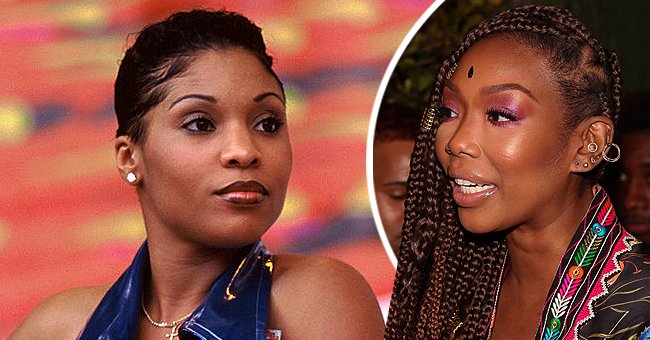 Getty Images
Adina Howard Said a Love Triangle with Brandy & Another 90s R&B Singer Ended Her Career - Her Life after the Scandal
Adina Howard was touted as a star girl after her emergence in the 90s, but her disappearance from the limelight proved mystical to fans. However, she blames it on a love triangle.
The 90s saw the rise of many musical talents that now enjoy an iconic status in Hollywood today. Talents like Tupac, Beyonce, Eminem rose to fame during that time, but there were others who disappeared as quickly as they came.
Adina Howard was one of those who great things were expected of back in the 90s. Her hit song "Freak Like Me" caused many heads to look in her direction, but sadly she left the scene and almost became a one-hit-wonder.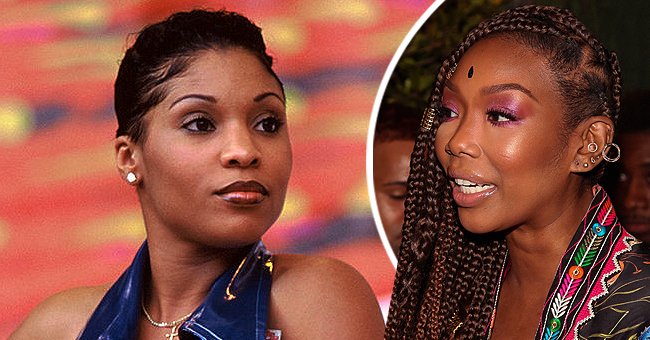 A picture collage of singers, Adina Howard and Brandy | Photo: Getty Images
WHO WAS ADINA HOWARD?
Names like Cardi B and Megan Thee Stallion are modern-day representations of sexy within the music industry, but in the 90s, Howard was the embodiment of sexuality, and she made every head turn at her moves.
Howard's 1995 classic was widely seen as a liberation anthem for black women and it paved the way for a new form of expression. The song went on to peak at No.2 on the Billboard Music Charts and granted Howard a place as a rising star.
The eldest of four girls, Howard was born in Grand Rapids, Michigan, on November 14, 1973. Her father was an abusive alcoholic, and while she was growing up, her mom left her dad to raise them alone.
After moving with her family to Arizona, life seemed to be going well for Howard and her siblings until she experienced her first brush with racism.
The former star singer once recalled how she thought a white classmate looked like a character in Top Gun, only for him to turn around and spit on her face alongside a racial slur.
The incident was heartbreaking for the young Howard. However, after confronting the school's management about the incident, Howard was told nothing could be done about it, so they were forced to leave Arizona.
The incident went on to arm Howard with a sense of identity and black pride, which she would carry into her music a few years after. She decided to always make her presence known wherever she went.
Howard had always been into singing since she was a teenager, but it was in the 90s that her talent found its way into the right ears earning her a big break and stardom.
Howard collaborated with producer Livio Harris and recorded her first demo. Fortunately, it found its way into the hands of Mecca Don Records co-owner Max Gousse, and her fortune changed.
She was then signed to the label, and in 1995, she released her first album, "Do You Wanna Ride?" which contained her hit track. What would follow was months and weeks of stardom.
She went on to become a symbolic figure in the music industry, but everything did not last as long as her fans would have hoped.
Howard often noted that she did not easily fit into the life of fame as she enjoyed her previous life of peace and privacy. She went to study culinary arts to become a chef, but it was a love triangle that cost her everything.
THE LOVE TRIANGLE
Howard reportedly said her comments about her boss, Sylvia Rhone, a label executive at Atlantic Records, was the reason why her career as a singer was swept under the carpet.
The comments were triggered by her relationship with Wanya Morris, the lead singer of "Boyz II Men," who at the time was in a relationship with label mate Brandy.
Both young stars, Brandy and Howard, were in a fight for supremacy over who gets the man. But, as Howard later recalled it, there were a lot of egos getting in the way for both women.
The strife caused by the love triangle soon reached the ears of record label boss Sylvia Rhone who advised Howard to forgo the relationship with the famous Morris and focus on her career.
Show host Wendy Williams then caught wind of the ongoing saga between Howard, Morris, and Brandy. She gave Howard a call to air her side, and during the chat, the enraged Howard made some statements about her boss.
The statements were not easy to sweep under the carpet, and Rhon made sure to swing the hammer hard on Howard, making it so that her second album was never released, which would go on to harm her career.
Howard made several attempts to get her career on track and finally released her second album, which enjoyed moderate success. After changing labels, the initial success seemed to have eluded her.
A NEW LIFE AND FAMILY
When music looked like it had failed, Howard switched her attention to other hobbies and began a career as a chef where she channeled her bottled-up passion for creativity.
According to her, she uses food as her means of seduction as she claims to be the bold and expressive woman she once was in her prime. Howard is an active Instagram user and has over seventy thousand followers.
To Howard, food is another form of entertainment. According to her, with food, she gets the satisfaction that music cannot give her. These days, she considers it a hobby rather than a serious stream of income like it once was.
Howard works as a line cook at a resort in Arizona, and while some customers and colleagues might not realize she once held the world in her hands, Howard is glad she is paying her dues and doing great.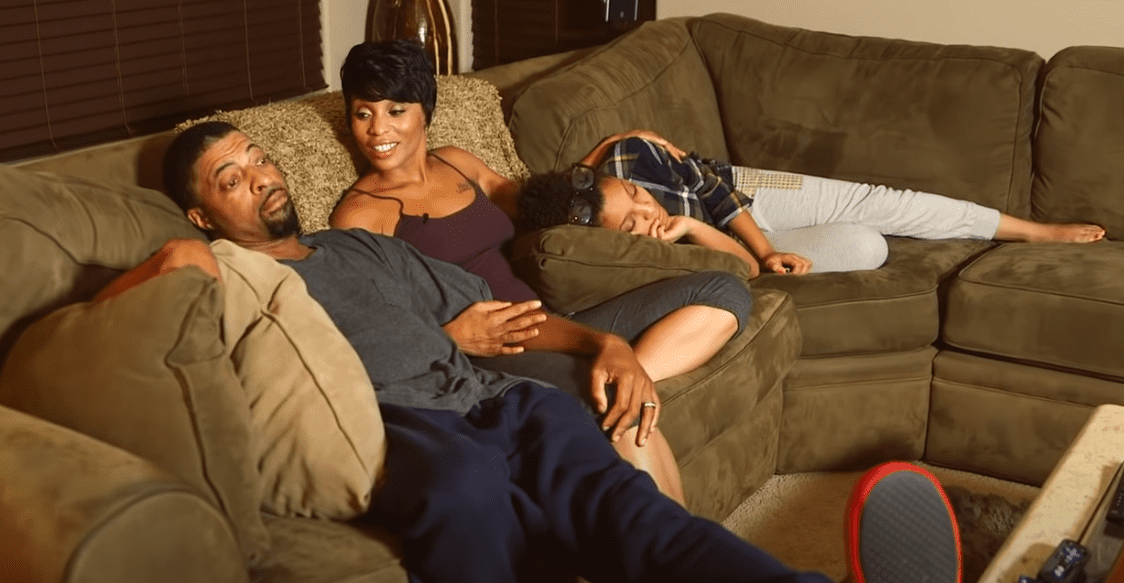 A screenshot of singer Adina Howard with her husband and daughter | Photo: YouTube/ BET Her
In an interview, Howard promised fans a new song, but that would not take as much priority as her duty as a mom. In a clip, the former star girl opened up on being at peace with her husband and daughter.
She added that she finally enjoys stability and no longer bothers about questions surrounding her musical career. She noted that if she released an album, she would be doing it her way. Instead, her music would now focus on her journey through life and the new life she now enjoys.
Please fill in your e-mail so we can share with you our top stories!