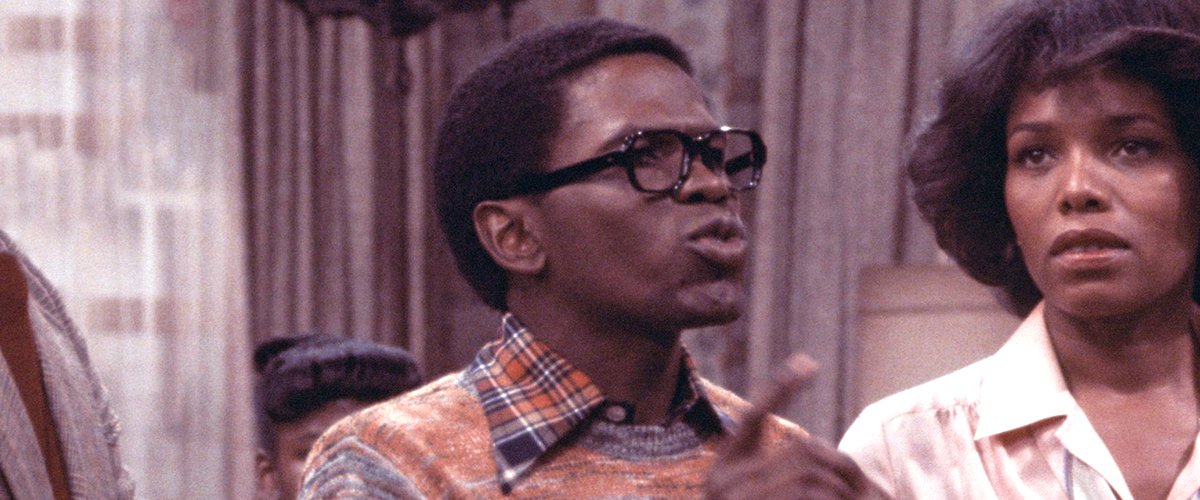 Getty Images
Ernest Lee Thomas AKA Raj in 'What's Happening!!' Faced Adversities & Consequences of His Life Choices after the Show

Ernest Lee Thomas reached the peak of his career while starring in "What's Happening." However, his exit from the show marked the beginning of a downward spiral for the actor.
Best known for his stint on the 70s hit sitcom "What's Happening," actor, Legendary actor Ernest Thomas Lee has lived through the dark side of Hollywood, as well as the good.
During his stint on the show, he attained money and fame, living out his best life as a highly sought-after figure. Sadly, after the sitcom got canceled, the icon made terrible life choices, led a difficult life, and badly needed saving.
Actor Ernest Lee Thomas. | Photo: Getty Images
Thankfully, he overcame the difficult phase of his life and emerged a better and stronger person who still retains his reputation as a Hollywood legend, even at seventy-two.
WHO IS ERNEST THOMAS
Ernest Thomas is an African-American actor and founder of the production company Bravokid Entertainment. He was born in Indiana, in 1949.
Actor Ernest Lee Thomas arrives at the Gospel Goes To Hollywood event at the Vibiana on February 26, 2016. | Photo: Getty Images
The star shot to the spotlights in the mid-seventies, making his professional debut in the 1974 Broadway production of "Love For Love." He attended the American Academy of Dramatic Arts to hone his acting skills before moving to Los Angeles to become a full-time actor.
Not long afterward, the star landed a role on "The Jeffersons," as Ronnie Walker. That same year, he appeared on the 1975 hit series "Baretta," eventually landing a role on "The Brady Bunch Hour."
Thomas' other notable movie roles include Kailuba in the miniseries "Roots," Mr. Omar on "Everybody Hates Chris," Lenny on "Basketball Girlfriend," and Sidney on "Malcolm X." Notably, the actor was considered for the lead role of Kunta Kinte in "Roots," but played Kailuba after missing out on the role.
PLAYING RAJ THOMAS
Despite Thomas' numerous movie appearances, his most notable remains that of Roger "Raj" Thomas on "What's Happening!" and the sequel "What's Happening Now!"
The role notably skyrocketed him to stardom. The legend has been open about how he landed the breakthrough role and the price he had to pay. He once divulged:
"I lost a few friends as I got cast as 'Raj' because everybody wanted to be 'Raj.' I auditioned against over 200 actors for the role."
After several callbacks and screen tests, Thomas eventually snagged the coveted role. He believed getting to play the character was by a divine decree informed by his prayers.
GAINING FAME AS RAJ
Thomas was only 26 when he assumed Raj's character, but age did nothing to stop his success. He shot to fame in no time as the show became a rating hit.
Being a major character, Thomas easily became a fan-favorite during its run from 1976 to 1979. Along with the fame came wealth and affluence, an impressive feat for the then-young actor.
He reprised the role in the sequel, "What's Happening Now," which aired for three years, beginning 1985, after a six-year hiatus.
THE SHOCKING DECENT
It appears Thomas was quite young to handle the weight that accompanied a life of fame and affluence. Soon after "What's Happening" went off the air, the icon began a slow descent, informed by some questionable life choices.
Thomas admitted he never anticipated the show's cancellation and only found out the heartbreaking news from a newsstand guy. The momentary discovery would go on to affect the rest of his life.
All that was required was deciding to trust in God and establishing a personal relationship with him.
SPIRALING INTO DRUGS
Thomas admitted he went through a phase of depression after finding out, which led him into the clutches of drugs. He abused illicit substances like coke, crack and weed, eventually becoming addicted to them.
When asked what it felt like to abuse those substances at the time, he admitted it produced an awesome feeling of ecstasy.
However, after the euphoria, it plunges one into the dark side, where the devil drops by, bringing along every evil thought that left one feeling "less than [expletive]."
REACHING HIS LOWEST POINT
At first, the star tried exercising limitations in his drug use. However, as the years went by, things took a devastating turn, making him realize he needed to get clean.
Thomas' wake-up call came when he got evicted from his home after losing all his money and becoming unable to pay the rent. Following his eviction, the icon moved back in with his sister, who took him in willingly despite his being broke.
Shortly after, Thomas became determined to get off the drugs, turning back to his Muslim roots. He prayed earnestly for a divine intervention to break his addiction.
Eventually, his cousin brought a Muslim guy over one day, who spoke with him candidly, and influenced him to get clean.
RELYING ON FAITH
The "Funny People" actor has been open about his faith, which was birthed after developing a personal relationship with God in 1975 and turning to Islam. Thanks to his faith, he believes everything he ever achieved in life came from God, whom he trusts above everyone else.
After going through the low points of his life, Thomas now focuses on letting everyone know God loves everyone equally and would therefore be willing to perform the same miracles for them.
All that was required was deciding to trust in God and establishing a personal relationship with him. In his pursuit of faith, Thomas wrote the book "From Raj To Riches: Overcoming Life through Faith."
He hopes the book would motivate and encourage others to put God first and watch everything else fall in place, even in the world of showbiz.
Please fill in your e-mail so we can share with you our top stories!